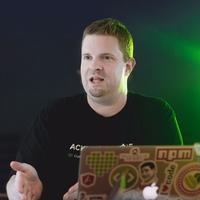 Byron Sommardahl
CTO / Chief Architect at Acklen Avenue
7 Ways to Win with Pair Programming
Pair Programming makes a huge difference in code quality and maintainability, which translates to faster overall development and delivery. Here's a few thoughts on how to get the most out of pairing!
How to Unstump a Developer
Developers get stuck from time to time, even if they don't want to admit it. This article gives the innocent bystanders some useful tricks for helping developers climb out of the pit of despair.