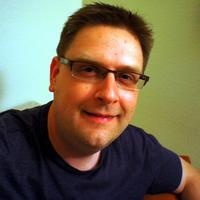 Jon Davis
.NET Software and Web Developer
Average Rating
5.0
(42 ratings)
Aug 2016
Excellent Professional! very knowledgeable and can articulate his programming skill in his code. Kudos!!
Feb 2016
Expert problem solving and troubleshooting on the applications that he worked on.
Jan 2016
Jon gave excellent advice! He is very knowledgeable and helped me understand various options to the application that I am trying to design. I will definitely ask for his help again in the future.
Jon's a great communicator, patient and listens to the problem at hand.
Great troubleshooting to resolve the issue with the application.
Dec 2015
Jon solved our problems very quickly regarding a custom ASP application that required minor changes. He quickly performed troubleshooting and resolved the issues. Highly recommend his services.
Jon has solved our problems with a custom ASP application using troubleshooting, code refactoring, and best practices. Highly recommended.
Jon was very helpful in solving our technical issues for our application. I recommend his consulting services.
Jon did a great job. I had a weird bug in the template that I was using but he was able to find a fix so that it would work as needed. Very diligent!
Jon was very helpful and patient in helping resolve my problem. I very much appreciate his help.
Jon delivered excellent troubleshooting and support of the ASP applications that we are working on. His expertise is highly recommended.
Nov 2015
Jon is an expert level troubleshooting Developer. He was able to assess our classic ASP issues and quickly resolve using best practices recommendations. I highly recommend his services.
Jon was very helpful in helping me find the bug in my code. Highly recommended.
Jon performed complex review, refactoring, and troubleshooting in resolving an ASP application that was performing poorly. He solved the issues quickly and effectively. I highly recommend his time and services.
Jon was fantastic! Took the time to explain things to me, even provided me a video resource to further learn the topic. He was game to dive in to an issue that was difficult for me to explain but he always kept his sunny disposition. Even though I've only had one session with Jon, it is very clear that he is an expert. I'm thankful, because there aren't too many people that enjoy vanilla JavaScript :)