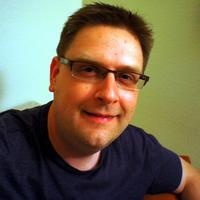 Jon Davis
.NET Software and Web Developer
$25.00
For every 15 minutes
I've been doing development in software (primarily .NET) and on the web professionally since 1997. I've primarily focused on the Microsoft stack (C#, ASP.NET, MSSQL, IIS, etc), but complementing this I am also very strong in front-end development with HTML, CSS, and Javascript. My expertise does *not* extend to non-.NET server frameworks. I've worked with some of the other server frameworks but I'm not expert in them.
The majority of the projects I've worked on over the years have been in the context of ASP.NET web application technology solutions, whether Web Forms, MVC, Web API, or SignalR.
I've been working with C# full-time for most of the years since about a year or two after v1.0 was released. This is my primary programming language.
I've been developing with Javascript more and more lately but my first JavaScript efforts were way back in 1997. I've literally been working with it since just a couple years after it was invented, and I've been following its trends ever since. JavaScript is a unique language--easy to learn the basics, not so easy to fully grasp, and very difficult to master. But I am definitely confident working with it as well as with the browser DOM. I have also worked with JavaScript in the context of NodeJS, although I don't consider myself an expert in NodeJS.
I'm primarily an ASP.NET expert. I am quite experienced with JavaScript in general as well. Experience has varied from web sites and W0rdPress deployments (very basic, not expert) to custom rich applications. I don't do web design (aesthetic). My expertise does *not* extend to PHP or Ruby, and while I have experience with NodeJS it is not expert level.
While the majority of my experiences in software development have been in web application server implementation, I've also built web services, Windows services, and desktop applications using Windows Forms, WPF, mobile development (iOS, Android, and WP7), etc. My expertise does *not* extend to PHP or Ruby, and while I have experience with NodeJS it is not expert level.
I am primarily a C# developer, not a DBA / SQL developer. But most of the projects I've been on have required some kind of data persistence, and most of those projects utilized MS SQL Server to do the persisting. My involvement with it has ranged from heavy table JOIN queries to schema design to stored procedure creation to triggers to views to relationships to indexes. I also have some limited experience with SSRS (Reporting) and SSIS (Integration). I don't, however, have much experience with Business Intelligence tooling, and as such I don't think in cubes. I'm only novice to intermediate when it comes to SQL administration such as managing transaction logs and redundancy, etc.
Quick Intro to MSBuild Projects
Have you ever opened up a .csproj file (the project file created by Visual Studio for C#) and wondered what all that gobbligook was all about? This is a quick overview introduction to MSBuild projects so that you can read and understand Visual Studio project XML syntax right away.
Average Rating
5.0
(42 ratings)
Excellent Professional! very knowledgeable and can articulate his programming skill in his code. Kudos!!
Expert problem solving and troubleshooting on the applications that he worked on.
Jon gave excellent advice! He is very knowledgeable and helped me understand various options to the application that I am trying to design. I will definitely ask for his help again in the future.
Jon's a great communicator, patient and listens to the problem at hand.
Great troubleshooting to resolve the issue with the application.
Jon solved our problems very quickly regarding a custom ASP application that required minor changes. He quickly performed troubleshooting and resolved the issues. Highly recommend his services.
Jon has solved our problems with a custom ASP application using troubleshooting, code refactoring, and best practices. Highly recommended.
Jon was very helpful in solving our technical issues for our application. I recommend his consulting services.
Jon did a great job. I had a weird bug in the template that I was using but he was able to find a fix so that it would work as needed. Very diligent!
Jon was very helpful and patient in helping resolve my problem. I very much appreciate his help.
VIEW MORE REVIEWS