Find a mentor

Web Programming

Mobile App Programming

Programming Languages

Data Science /Engineering

Database /Operations

Others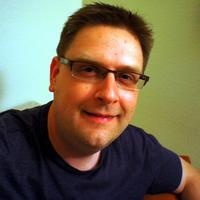 Jon Davis
.NET Software and Web Developer
$25.00
For every 15 minutes
I've been doing development in software (primarily .NET) and on the web professionally since 1997. I've primarily focused on the Microsoft stack (C#, ASP.NET, MSSQL, IIS, etc), but complementing this I am also very strong in front-end development with HTML, CSS, and Javascript. My expertise does *not* extend to non-.NET server frameworks. I've worked with some of the other server frameworks but I'm not expert in them.
Quick Intro to MSBuild Projects
Have you ever opened up a .csproj file (the project file created by Visual Studio for C#) and wondered what all that gobbligook was all about? This is a quick overview introduction to MSBuild projects so that you can read and understand Visual Studio project XML syntax right away.
Average Rating
5.0
(42 ratings)
Excellent Professional! very knowledgeable and can articulate his programming skill in his code. Kudos!!
Expert problem solving and troubleshooting on the applications that he worked on.
Jon gave excellent advice! He is very knowledgeable and helped me understand various options to the application that I am trying to design. I will definitely ask for his help again in the future.
Jon's a great communicator, patient and listens to the problem at hand.
Great troubleshooting to resolve the issue with the application.
Jon solved our problems very quickly regarding a custom ASP application that required minor changes. He quickly performed troubleshooting and resolved the issues. Highly recommend his services.
Jon has solved our problems with a custom ASP application using troubleshooting, code refactoring, and best practices. Highly recommended.
Jon was very helpful in solving our technical issues for our application. I recommend his consulting services.
Jon did a great job. I had a weird bug in the template that I was using but he was able to find a fix so that it would work as needed. Very diligent!
Jon was very helpful and patient in helping resolve my problem. I very much appreciate his help.
VIEW MORE REVIEWS