Freelance Solution architect Developers Available for Hire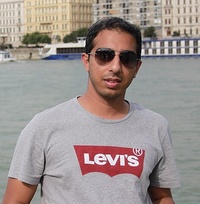 Hire Now
Freelance Solution architect developer in Rawalpindi, Pakistan
Chief Solution Architect / Cloud Architect
I have extensive experience in designing and implementing highly scalable solutions using cloud platforms. I have strong knowledge of various patterns and architectural styles including Distributed Systems, SOA, Microservices, Integrations, REST Services, Message Oriented and Even Driven Architectures. I have years of proven experience in implementing software solutions using different tools and technologies including C/C++, C#.Net, Java, Objective-C and Web Development. In addition I have delivered large scale projects in leading roles starting from business idea to end product that gives me very strong understanding of complete software development lifecycle.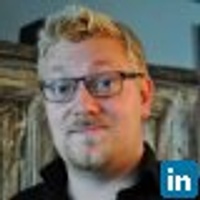 Hire Now
Freelance Solution architect developer in Dublin, Ireland
Cloud Engineer / Solution Architect / Kubernetes Trainer
I've done architecture work for the last 4 years. I specialize in cloud deployments, microservices and modernizing old applications. - Substantial experience in cloud infrastructure, - Java application modernisation experience - Complex network design skills. - VMware architecture skills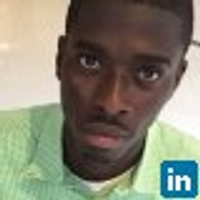 Hire Now
Freelance Solution architect developer in Lagos, Nigeria
Solutions Architect and Developer Mentor
Optimized a Telecoms service delivery platform to handle 60,000 concurrent request from message delivery response. Converted a manual integration process to a continous delivery system for 20 independent host. Migrated bare metal servers to KVM powered IPSEC/VPN configuration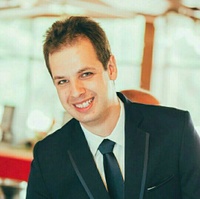 Hire Now
Freelance Solution architect developer in Vrgorac, Croatia
Salesforce Developer/Architect
Designed multiple solutions for corporate companies such as CoreSite, Proximus, etc.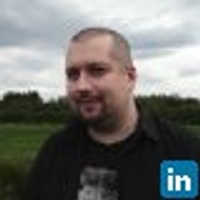 Hire Now
Freelance Solution architect developer in Wrocław, Poland
Expert Front-end Web Developer
There's nothing that can't be resolved. Throw any problem at me and you're guaranteed to get a deep breakdown of the problem and a number of possible solutions.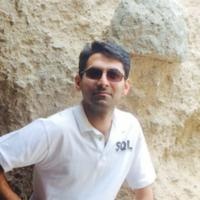 Hire Now
Freelance Solution architect developer in North Vancouver, Canada
Startup CTO, Enterprise Software Developer, Architect, Consultant and Programming Instructor
I have 15 years of experience in developing software applications for Windows, Web and the Cloud. From enterprise architecture, to database design, to back-end code, to front-end development. Very strong knowledge in C#, ASP.NET MVC, SQL Server, and JavaScript. I have also taught programming courses including C#, ASP.NET, SQL Server, ... for 9 years.
Hire Now
Freelance Solution architect developer in Ashburn, United States
Software Examiner, Technology Consultant, Solution Architect and Development Manager - ALL IN ONE
My Skills: - BackEnd development - Symfony2 , Codeigniter, CakePHP, Doctrine2 - FrontEnd development - Common HTML5 APIs, jQuery, Node.js - HTML5 semantic Markup - Twitter Boostrap, LESS, PureCSS, CSS3 animations - High knowledges in OOP and Design Patterns - Database Architecture MySQL, MongoDB - Performance Optimizations - HTTP Cache, Query optimizations an d caching - REST APIs development - External APIs integration - Youtube API, Google Maps API, Paypal API, Stripe API, Facebook API, Twitter API, OAuth 2.0 - Server Administration - Debian-based Linux, Apache2, FFMpeg, FTP, SSH, Ubuntu, OpenSuse - Version Control Systems - Git, SVN - Bug trackers, Continuous integration and Automatic deployment tools (Jira, ScrumDO, Redmine)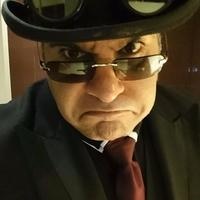 Hire Now
Freelance Solution architect developer in Manchester, United Kingdom
Engineer with 20+ years web, desktop,devices. Mixing TDD, BDD & MDD, EA, Stats, Math & Code into a fizz of a biz.
Hi! My name is Ethar, though you'll get away with pronouncing it "Ether". "I love coding!" and despite that intro, I don't like sounding like Donald Trump. Not that you could ever confuse us two really :) I've been a full stack guy for over 20 years and these days, churn out JS, Node, C#, both SQL & NoSql and run on AWS, including developing IoT platforms and Alexa skills. As well as coding help, I also encourage developers and architects to look at problems differently. Committing to effective, clean, value driven solutions is crucial and my experience both in code and business provides a unique slant on why code is written in the first place. I also regularly recruit, so understand the needs of folk trying to break into the industry. Despite over 22 commercial years in the IT indust...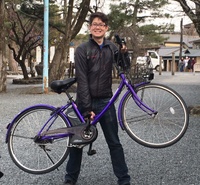 Hire Now
Freelance Solution architect developer in Austin, United States
Software Engineer, Data Engineer
I'm a software engineer working at Indeed to build out big data pipelines to serve analytics to business intelligence and data science teams. In my career I've built out ETL tools using Python and the Hadoop ecosystem. I love to help others in their programming journey as a tutor and mentor.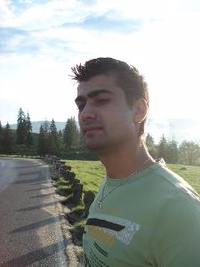 Hire Now
Freelance Solution architect developer in Cluj-Napoca, Romania
Knowledge is Power
I'm a DevOps, System Administrator and Solutions Integrator I never go with "just working", I like to do things that hold up and automate as much as possible.
Need to Hire a Senior
Solution architect
Developer?
Get Started
Are You a
Solution architect
Developer?
Get paid while making an impact. Become a Codementor for the next wave of makers.
Apply Now