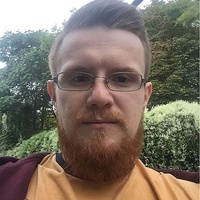 Mihai Solomon
Average Rating
5.0
(45 ratings)
Apr 2018
Solomon always comes in the time of need, even when hes on a break :D, best mentor ever!
He's a great mentor, he always comes in the time of need, when you really need him. He is a very dependable mentor, we are always learning each session, and that really counts when you are working on a serious project. Thanks solomon!
Solomon is great at finding solutions for any problem you have. He is a great full stack web developer, and a great mentor!
One of the best mentors on here! We always have great sessions.
Every session you learn something new, thanks solomon!
Solomon did an excellent job today helping us fix some tough bug issues, we always appreciate his help, and valuable guidance as a mentor!
Thank you for helping us fix our tricky bug issue. Awesome mentor!
Excellent mentor, always learning something new each session. Very focused on helping you and answering your questions in ways you can easily understand. Thanks Solomon for your help today.
Always know how to solve problems awesome mentor, and goes above and beyond to help you, I would recommend to others
Mar 2018
Solomon did an excellent job helping us out with our issue. We always learn something new from him. He is an excellent mentor.
Solomon did an excellent job helping us fix our bug issue, and he did it very quickly. Thanks
Great mentor, tries to understand problem and really willing to understand how to help.
He really puts in a lot of effort to try and help you solve and find solutions to issues that may arise within your project. Thanks.
He went above and beyond today for us, thanks man and I learned alot!