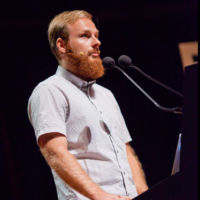 Piotr Solnica
Ruby/Rails developer with 12+ years experience
$50.00
For every 15 minutes
Ruby
- 11 years experience
I worked on many different projects, from small green-field apps to 5+ year old rails legacy systems. My main interest for the last couple of years has been dealing with large scale applications in terms of maintainability, refactoring and migrating code from a typical Rails Way to alternative solutions which require different tools than what Rails gives us. Even though most of my work involved Rails I've got great experience in writing Ruby outside of Rails, which I've been practicing and promoting since ~2009. In addition to Ruby and Rails development I got involved in OSS. Back in 2011 I joined DataMapper core team, a couple years later I started working on ROM project and effectively stopped working on DataMapper. I'm also the author of a popular gem called Virtus and a contributor in many other projects. These days I'm deeply interested in improving quality of my Ruby code by using various techniques inspired by functional programming world (especially Clojure, Haskell and Scala). My biggest OSS project - ROM, is an expression of that particular interest.
Same as in the Ruby section in my profile.
Github repositories
virtus
Attributes on Steroids for Plain Old Ruby Objects
rom-relation
This is an old ROM prototype that's no longer developed.