Freelance Solaris Developers Available for Hire
Hire Now
Freelance Solaris developer in Redange-sur-Attert, Luxembourg
Sysadmin DevOps contractor
I started on

Solaris

2.4 and went up to

Solaris

10 obtaining 2 certifications in 2002 (System administration and Network administration, initially on

Solaris

8 then upgraded to

Solaris

10)
Hire Now
Freelance Solaris developer in Miami, United States
Solutions Architect
Passionate about software from DevOPS to Quality Assurance, from Developer to Architect with the right amount of business skills, marketing and sales. Specialties: Distributed Application Design, Object Orientated Programming, AngularJS, REST API Design, PHP, MySQL, PhalconPHP, MongoDB, Python, Flask, Zend Framework, Linux Administration, Symfony, Quick Test Professional, WatiN/R, Magento, Wordpress, Adobe & Microsoft Suite, MacOs, Amazon Web Services, Google Cloud, VMWare and more. Large Scale Software Development Strategies, Center for Disease Control regulations and reporting guidelines. Health Information Exchanges, Direct Secure Messaging, HIPAA Regulations and Meaningful Use guidelines. Experienced in successfully negotiating and implementing new technologies in change-advers...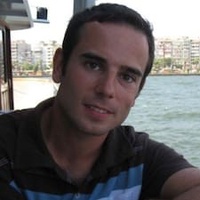 Hire Now
Freelance Solaris developer in Kiev, Ukraine
Mobile / Full-stack / Database developer with lots of Linux and Security knowledge
I'm primarily a mobile, full-stack, and database developer with experience in Linux/DevOps.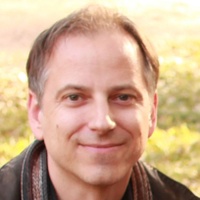 Hire Now
Freelance Solaris developer in Sandy, United States
20+ years Systems Engineering / DevOps / Professional Services experience building scalable email, web and identity internet services
18 years of experience as a customer-facing consultant and architect for Fortune 500 companies. Specialties: Messaging Platforms, Directory and Access Management Solutions, Systems Architecture and Design, Cloud solutions, IaaS, SIEM, Linux and

Solaris

Administration, Performance analysis, Business Process Alignment, Data Migrations and Scripting, Sales Engineering, Virtualization, DevOps and infrastructure deployment automation, Unix Administration, Shell Scripting, Perl
Hire Now
Freelance Solaris developer in Seattle, United States
SRE at DataDog
Deep generalist with experience in infrastructure automation, IT operations, metrics and measurement, process reengineering, automation, release and change management, system architecture, and security. Industry exposure includes internet marketing, telecom and financial industries. Specialties: release management, process engineering, automation, audit, security, metrics and measurement, devops, system engineering, java performance and scalability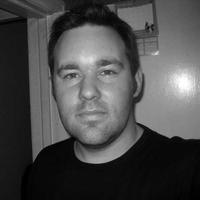 Hire Now
Freelance Solaris developer in Nassau, Bahamas
CTO-Level Open Source Architect: High-Availability PHP, Audio/Video Specialist
15 years' experience in advanced open-source software PHP development, with specific emphasis on long-term architecture, security, and high-availability scaling. CTO-level skills and experience with startups, as well as teams of 400+ devs for major international brands. Example projects: OAuth2 APIs, CDNs (S3/Rackspace etc), e-commerce processing (Stripe, Braintree), queueing (Redis, Beanstalkd, AMQP etc), NoSQL & graph databases (Neo4j), dynamic PDF generation, image creation/manipulation (Instagram-style filters etc), video encoding/streaming (Wowza, Red), server data encryption, Cloud/server setup with services (cron, backups, supervisor), client email management (Mandrill, Mailgun), multi-lingual UI apps. And plenty more. Typically find myself on the phone to clients who a) have ...
Hire Now
Freelance Solaris developer in Rockville, United States
Hamid has been a hands-on architect as well as full software development lifecycle project manager and leader in Agile development environments. He has championed Agile practices on multiple organizations and has performed as Agile coach and scrum master, assisting the product owners in refining and prioritizing product and release backlogs. Hamid has over 24 years of experience developing highly scalable and mission critical multi-platform enterprise applications. He has led large and small multi-discipline teams through all phases of development including requirements analysis, software design, development, unit-testing, and integration testing. Hamid has over 20 years of college level teaching experience including face-to-face, remote, web-based, synchronous and asynchronous deli...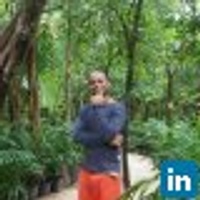 Hire Now
Freelance Solaris developer in Choisy-le-Roi, France
SysOps/DevOps Specialist and BigData architect
I am an experienced systems administrator who knows to adapt to this changing computing's world. I can script and develops in python language, BASH and korn shell. Feel free to let me take care of your information system.
Hire Now
Freelance Solaris developer in Tokyo, Japan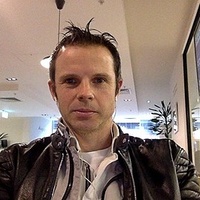 Hire Now
Freelance Solaris developer in Dublin, Ireland
Full Stack Engineer
Physics & Computer Science. Full Stack Engineering. Architecture. Ethereum, Solidity, Enthusiastic about all things Decentralized and Artificially Intelligent. Full Stack development and deployment for highly secure, production-class, enterprise applications utilizing AngularJS and J2EE running in the Weblogic, Apache, Tomcat and NodeJS containers. Very strong distributed systems and architecture knowledge (DevOps). Senior Unix Systems Administration. Emphasis on efficiency in design. Keen interest in Cryptographic Algorithms, Blockchain, Ethereum, Solidity, Decentralization, Machine Learning. Specialties: Java, Angular, NodeJS, Apache, Git, Python, Agile, Blockchain, Ethereum, Web Services, Firebase, Linux, AWS, Google Cloud
Hire Now
Freelance Solaris developer in Allen, United States
Experienced senior backend developer and senior systems engineer
I've done tons of work on systems and backend development. Highlights of my work: - Automated bare-metal deployment and management of Linux and

Solaris

systems - Built a cloud compute platform with a Flask API, Python services, RabbitMQ for messing, and MongoDB for persistence, powered by VMWare vSphere - Managed thousands of systems with Salt and integrated Salt into said cloud platform - Operated distributed applications on AWS - Tested/built/deployed all of the above with CI/CD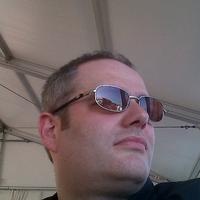 Hire Now
Freelance Solaris developer in Torre Boldone, Italy
IT Architect
Solid background in the Information and Communication Technology field; experience acquired with top market Italian and European players (Telco and Enterprise Market). Specific competence on deployment and placement of value added ICT services and security systems. Specific technical knowledge in System Integration for OSS (Operational Support Systems); deep knowledge in System and Network infrastructure Design and Planning (for both Physical and Virtualized environments) Consolidated many-years project management and consulting approach to the customers. Product marketing and IT architectural design, technical and business development pre-sales Bid management Project management on mission critical tasks Operational procedures Infrastructure design and planning Hardware and Softw...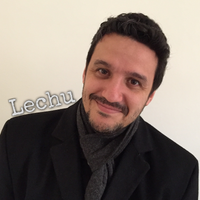 Hire Now
Freelance Solaris developer in Buenos Aires, Argentina
Cloud Infrastructure Expert (AWS, Linux, Networking)
Technology Architect Team Lead for Cloud Computing and IT Infrastructure Experienced in Cloud Computing powered by Amazon Web Services (AWS, EC2, VPC) In charge to maintain and migrate high load websites to the Cloud Unix

Solaris

and Red Hat Linux certified. Experienced with Open Source Technologies Formerly certified by CISCO Systems, Red Hat Inc. and Sun Microsystems * 20 years working in Technology, Infrastructure and Cloud Computing * Vast experience in Operations, Customer Care, and business relationship . * Leadership experience with Infrastructure and Operations teams. * Focused in delivery areas, methods, processes and tools to enable successful operations. Specialties: * Amazon Web Services (AWS) * Amazon Virtual Private Clouds (VPC) * Amazon Elastic Compute Cloud (EC2) * Amazon A...
Hire Now
Freelance Solaris developer in Helsingborg, Sweden
Long term UNIX guru and author
I've been working with UNIX-like systems (Linux, FreeBSD, OpenBSD, Mac OS X and many more) for about 20 years, both as a hobby, as my field of study and as a profession. I run my own company in Sweden in UNIX consultation, education and hosting. I've also written two books in swedish about programming (one about Python and the other about C programming in Linux, macOS, BSD and Solaris).
Are You a
Solaris
Developer?
Get paid while making an impact. Become a Codementor for the next wave of makers.
Apply Now