Not looking for Software integration Developers? Find other types of developers: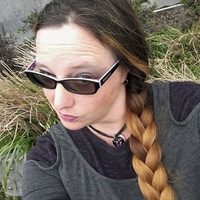 View Profile
Freelance Software integration developer in Vancouver, United States
tekGoddess - Founder, Owner, Software & Analytics Engineer
Continuous Process and Systems Improvement Specialist seeking creative projects within the non-profit, Open Source, small business and LC3 communities. Fifteen years experience with IT Service and Software Development, primarily within the private Education Industry. Intimately familiar with both Proprietary and Open Source Application & Reporting environments bolstered by a strong background in Network, Server & Security administration. Proven knowledge leader and detailed Systems Design Analyst. Unique project proposal and management techniques with significant performance and efficiency improvement gains. Provides collaborative tailor designed solutions from concept to launch. ​Artfully applies industry Best Practices to boost innovation, facilitating Organic Collaboration and Ideat...
View Profile
Freelance Software integration developer in Miami, United States
Solutions Architect
Passionate about software from DevOPS to Quality Assurance, from Developer to Architect with the right amount of business skills, marketing and sales. Specialties: Distributed Application Design, Object Orientated Programming, AngularJS, REST API Design, PHP, MySQL, PhalconPHP, MongoDB, Python, Flask, Zend Framework, Linux Administration, Symfony, Quick Test Professional, WatiN/R, Magento, Wordpress, Adobe & Microsoft Suite, MacOs, Amazon Web Services, Google Cloud, VMWare and more. Large Scale Software Development Strategies, Center for Disease Control regulations and reporting guidelines. Health Information Exchanges, Direct Secure Messaging, HIPAA Regulations and Meaningful Use guidelines. Experienced in successfully negotiating and implementing new technologies in change-advers...
View Profile
Freelance Software integration developer in Dagenham, United Kingdom
Technology Consultant - Java / iOS / Android / AngularJs
An accomplished Software Engineer in Object-Oriented Design and Analysis with extensive experience in the life cycle of software design methodologies, agile methods, information systems, systems architecture and software design patterns. • More than 10 years of software engineering experience, with strong analytical skills and a broad range of computer expertise. • 6 years mobile development experience (iPhone & Android). • Process expertise in Object-Oriented Analysis/ Design and software development in Java, AngularJs, C/C++, iOS (ObjectiveC/Swift), Android skilled at progressing from problem statement to well-documented designs. • Solid management skills, demonstrated proficiency in leading and mentoring individuals to maximize levels of opportunity while forming cohesive te...
View Profile
Freelance Software integration developer in Delhi, India
Data science practitioner | Machine Learning Engineer | Open Source developer
Availability: I am usually available between 5:00-9:00 UTC for a chat or live session on weekdays. I can make time more freely during weekends for the same. As for offline helps, I can do them on my own time once I get the details of the task. Data Scientist, Engineer and Machine Learning practitioner on a quest to build intelligent products and understand intelligence better while at it. I have worked on online courses and taken various workshops because of my inclination towards mentoring and helping others understand things better. My author profile with a publisher: https://www.packtpub.com/books/info/authors/akash-tandon Past: 2x GSoCer, Data Engineer @ RedCarpetUp (YC and Google Launchpad startup) Current: Data Engineer @ SocialCops, GSoC mentor, Technical Author @ Packt Publishing...
View Profile
Freelance Software integration developer in Lagos, Nigeria
Full-stack software engineer. Experienced with all stages of the software development cycle. Well-versed and multi-year experience with numerous programming languages, paradigms and processes. Udacity Reviewer.
Senior Engineer at Metro Africa Xpress (http://tcrn.ch/1R5bX3o), a last-mile delivery startup, where I lead the implementation of the full lifecycle of our products as well as orchestrating DevOps process within the organisation. I have quickly become a highly skilled developer with the majority of my experience being backend related working with tools such as Python, PHP & Ruby, and working with AngularJS and ExpressJS on the front. In terms of databases I have experience working with both SQL and NoSQL databases, and in relations to DevOps/workflow processes I am a sound user of CI tool Jenkins and have expert experience working with version control using Git - Additionally I am familiar working with testing frameworks. Being a keen learner, I do my best to keep up with current t...
View Profile
Freelance Software integration developer in Austin, United States
Aerospace Engineer at Firefly Space Systems, Inc.
As an aerospace engineer who has dream of flying into space as a child, it is my purpose to work on the advancement of space-flight technologies such that will enable, not just a handful of NASA astronauts the privilege of space, but a lowly software engineer.
View Profile
Freelance Software integration developer in Ashburn, United States
Patient problem solver, Advice and Teaching. I want to help.
Senior Software Developer at Bespoke Team, I love to teach others and actually this site really suits my spare time. I'll try keep my costs low so you guys can use me as much as you need. I can help you with debugging and problem resolution or can provide advice or training in the area you're working with. I am patient and do not discriminate, if you struggle with English that isn't a problem, I will try my best to help. Any age, gender or background you will be treated like all my other students. If you have any worries about your ability to develop (e.g. complexity) or progress (e.g. time, life, cost), or any disabilities (e.g. dyslexia, sign) don't hesitate to contact me for a no obligation discussion where we can discuss your needs without incurring any cost. To find out mo...
View Profile
Freelance Software integration developer in Denver, United States
Entreprenuer, creating software through customer engagement and experimentation.
I have been involved in writing software since elementary school when I was asked to help put together a basic program for library management (done as a way to keep me busy). I'm passionate about finding creative solutions to business problems and then implementing them as a software solution. I believe that software engineering is the process of engaging the scientific method to discover the root problem set and then using the best tools and processes to solve those root issues. Without the ability to create a hypothesis then rigorously test that hypothesis through experimentation and customer interaction, we, as software developers, are just working for ourselves. I work to continually improve my processes and tools based on these experiments with customers to create products tha...
Need to Hire a Senior
Software integration
Developer?
Get Started
Are You a
Software integration
Developer?
Get paid while making an impact. Become a Codementor for the next wave of makers.
Apply Now