Freelance Software design Developers Available for Hire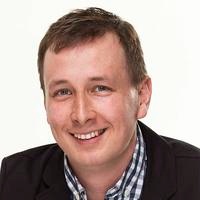 Hire Now
Freelance Software design developer in Miehikkala, Finland
Technical Specialist at UpCode Ltd
I'm pro when comes to taking ideas into real applications, I'm able to create UI/UX, architecture and product development plan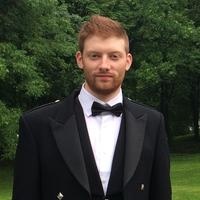 Hire Now
Freelance Software design developer in Caracas, Venezuela
CTO at Draft AI | #1 CodeMentor for Python, JS, Node, React for now - still working on the others ;)
I have been a software consultant for over 4 years and worked with many clients to lead software projects. I am familiar with the entire software lifecycle, from requirements capture all the way through development to testing, deployment and maintenance.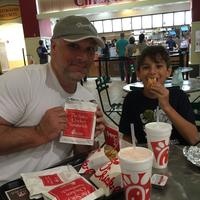 Hire Now
Freelance Software design developer in Colchester, United Kingdom
Consultant
Client side (Swing), through to low-latency server-side. Investment Banking industry developing trading systems for over 20 years.
Hire Now
Freelance Software design developer in Kassel, Germany
Software design, software architecture... it´s all the same. Almost. Because "design" is more general. It includes functional design. Whereas architecture is more concerned with non-functional requirements. I´ve been working on systematic approaches to teach

software design

for many years now. And I feel very comfortable with how easy it has become. So I guess we can talk very meaningful about just any

software design

problem you might have.
Hire Now
Freelance Software design developer in Chennai, India
15+ years experience as employee/consultant for US/Indian firms; Python, C, Linux, SQL, Web, REST, open source. Made a PDF creation toolkit for Python; Fellow at Python Software Foundation; tech article writer.
I've been involved in the design (not only the programming) of many of the projects I've worked on, in some of them as a team leader / project leader, in others as an individual contributor, and increasingly so as my career progressed over the years. I was largely responsible, as the project leader, for the detailed design of the 2nd version of a database middleware product developed internally at Infosys Technologies (one of India's top software services companies), that was successfully used in many large client-server projects for their customers. I've independently handled the design of some modules or apps that I've developed for my US startup clients. I have an interest in design - I don't mean formal design techniques per se, but actually doing design of software modules, using what...
Hire Now
Freelance Software design developer in London, United Kingdom
Experienced mentor, wanting to help you understand your code and your problems better.
Software design is about finding an elegant solution that matches the business issues. It is about considering how and when code will change, and being prepared to deal with that in advance.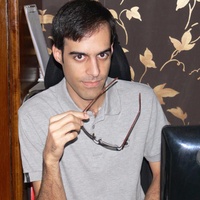 Hire Now
Freelance Software design developer in Tehran, Iran, Islamic Republic of
Book worm, Early adapter of new technologies, Problem solver, Agile developer and Software craftsman.
Designed many business applications mostly for retail, e-commerce and approval systems with Domain Driven Design and Test Driven Development.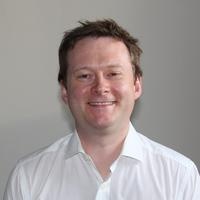 Hire Now
Freelance Software design developer in Sevenoaks, United Kingdom
Experienced technical lead, full stack web developer and low level server side engineer
I've worked on a massive variety of projects, from very small focused frameworks through to massive sprawling banking systems. Getting the design right, or at least recognizing where you have the potential to improve your design in the future, is key to building good systems.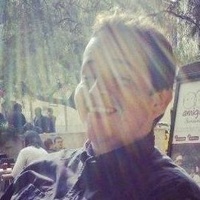 Hire Now
Freelance Software design developer in Envigado, Colombia
Software Engineer | Technical Interviewer
Design and architectural analysis of software products and services; fluent in UML and Domain Driven Design entusiast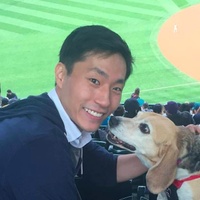 Hire Now
Freelance Software design developer in Seattle, United States
Tech entrepreneur with 20 years in software from mobile apps to fast 3D graphics and scalable server architecture
Expert-level full stack software experience working on projects ranging from low-level performance-critical platform code such as Microsoft Xbox and Kinect to high-level, architecting and designing scalable servers to millions of concurrent users on Xbox LIVE.
Hire Now
Freelance Software design developer in Ashburn, United States
Senior Full Stack Software Engineer
I designe software using case diagram, class diagram, sequence diagram etc.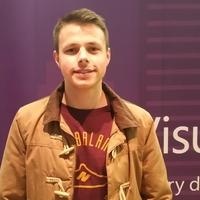 Hire Now
Freelance Software design developer in Ashburn, United States
Chief Software Architect (Javascript, Angular 2, .net core), MSc in IT Management
I'm an Entrepreneur. My goal is always to be a recognized as an expert in the fields of software engineering, enterprise architecture, and IT management I like new technologies because I believe that nowadays, the IT enables companies to innovate and transform their businesses, not just serve as IT services. On the other hand, I also like to meet and understand older technologies. I am able to independently seek information needed for problem-solving and apply it in practice. In what I do day to day I do not see a job but a lifestyle. I believe that in this way I do bring value to the business. I have vision on things I do because I always think about the future of my projects, and what changes may happen to them. I quickly find a common language with people. I know endure stressful...
Hire Now
Freelance Software design developer in Lisbon, Portugal
Freelance iOS Developer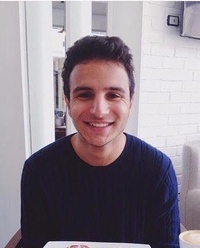 Hire Now
Freelance Software design developer in Amsterdam, Netherlands
Machine Learning enthusiast and Engineer.
B.Sc in Computer Science, and M.Sc. in Natural Language Processing. Experienced in Machine Learning & Natural Language Processing applications, those are my true passion as well. Also focused on Software Engineering and shipping production-level software. Have both inustry and research experience.
Hire Now
Freelance Software design developer in Miami, United States
Solutions Architect
Passionate about software from DevOPS to Quality Assurance, from Developer to Architect with the right amount of business skills, marketing and sales. Specialties: Distributed Application Design, Object Orientated Programming, AngularJS, REST API Design, PHP, MySQL, PhalconPHP, MongoDB, Python, Flask, Zend Framework, Linux Administration, Symfony, Quick Test Professional, WatiN/R, Magento, Wordpress, Adobe & Microsoft Suite, MacOs, Amazon Web Services, Google Cloud, VMWare and more. Large Scale Software Development Strategies, Center for Disease Control regulations and reporting guidelines. Health Information Exchanges, Direct Secure Messaging, HIPAA Regulations and Meaningful Use guidelines. Experienced in successfully negotiating and implementing new technologies in change-advers...
Need to Hire a Senior
Software design
Developer?
Get Started
Are You a
Software design
Developer?
Get paid while making an impact. Become a Codementor for the next wave of makers.
Apply Now