Freelance Social media Developers Available for Hire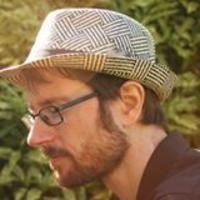 Hire Now
Freelance Social media developer in London, United Kingdom
CTO and full stack/CMS developer on MS stack, 22 years experience
Social media were key to understand and work with from a technical point of view whether building Facebook logins, plugging in to the feed from Twitter, using the APIs and special markup and presenting sharing opportunities in the best way.
Hire Now
Freelance Social media developer in Brookfield, United States
Experienced Freelance SEO Professional with Technical Web Development Background
I have spent the last 5 years specializing in

social media

marketing. Ask me any technical or strategic question you might have about the various

social media

marketing platforms, Google Adwords, local SEO, e-commerce SEO, WordPress or Google Analytics.
Hire Now
Freelance Social media developer in Islington, United Kingdom
Social media API knowledge and implementation. Built a monitoring system for our sister company that does marketing in the region
Hire Now
Freelance Social media developer in Brussels, Belgium
IT Consultant at Cronos International
Deliver training to professionnals in communication / media Good knowledge of writing / promotion rules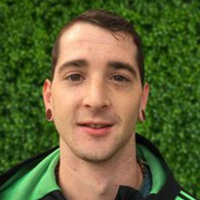 Hire Now
Freelance Social media developer in Burlingame, United States
Graphic designer, website developer, sales & marketing background.
Hi, I've been part of the Silicon Valley startup community since 2011 and am excited to share my skills with the CodeMentor community. Areas of expertise: - Graphic design (UX, UI, branding, promotions, decks etc) - Website development (CMS systems and integrations, blogging, content development, SEO) - Sales (B2B, SaaS, presenting) - Marketing (outbound & inbound) I'd like to help you with your project, let's get started!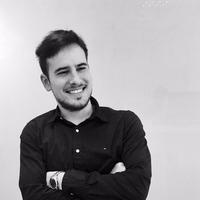 Hire Now
Freelance Social media developer in Londrina, Brazil
Lover of great design, venturing in startups and trying to build a better world with smiles =)
My first passion is startups followed by UI and UX. Startups is a great way to achieve your dream faster and easier, so I really encourage you to join this community. I am here to help you with the first steps. I help people built their dream in great iOS app design and code. Also, I am a huge fan of design patterns and object oriented programming, so better than coding is coding with pattern. As Jackson Brown one day said "The best preparation for tomorrow is doing your best today.", so make yourself better today to be ready tomorrow, I'm here to help you.
Hire Now
Freelance Social media developer in Thane, India
CTO at Urbanity | Enterprise Web & Mobile Application Consultant | Ex-Wikipedia, Google | Amongst NY Observer's Top 20 Technologists Globally
I create strategic solutions for complex technology products and challenging business problems. I am an innovative technologist with 10+ years of experience in delivering outstanding results for an illustrious clientele. I was recently honoured to be featured amongst the Top 20 Technologists Globally by The New York Observer. Specialties: E-Commerce, CMS, API Integration, Technology Strategy, Mobile markets, Agile Development
Hire Now
Freelance Social media developer in Minot, United States
Full-Stack Web Developer & Hybrid Mobile Developer (Ionic 1 / 2 / 3 + Angular 1 / 2 / 4) | Previously: Senior Software Engineer @ SmartThings / Samsung
Web (JavaScript, Python, Django, Angular) & Mobile Developer (Swift iOS, Hybrid Ionic, etc) passion for building awesome apps that wow. Also have experience teaching command-line tools, Git + GitHub, JavaScript to over 200 engineers at large corporation. Really enjoy teaching programming & application development to anyone looking to become a developer. More Projects can be found on my GitHub: https://www.github.com/northDacoder Languages & frameworks I have experience with: Python Django Javascript jQuery NodeJS AngularJS MeteorJS UnderscoreJS PostgreSQL MySQL Front-end Design: HTML5 Twitter Bootstrap Foundation CSS3 Responsive/Adaptive Design Media Queries Mobile UI Design Mobile Development (Native) iOS 9 + Swift 2.1 Mobile Development (Hybrid)...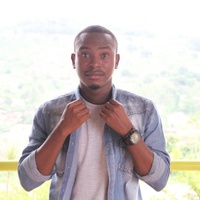 Hire Now
Freelance Social media developer in Accra, Ghana
Full Stack Developer
There are 10 types of people in the world: those who understand binary and those who don't. I'm a Web Developer, a true jack of all trades, a hybrid of both the Web Programmer and Web Designer. I spend my whole day, practically every day, experimenting with HTML5, CSS, PHP and JavaScript; and inhaling a wide variety of tech-news from Engadget and TechCrunch. I build websites and application softwares that delight and inform. I do it well. I'm curious, and I enjoy work that challenges me to learn something new and stretch in a different direction. I do my best to stay on top of changes in the state of the art so that I can meet challenges with tools well suited to the job at hand. If there is one thing that inspires most, it's technology. I never tire of trying new things, learning new ...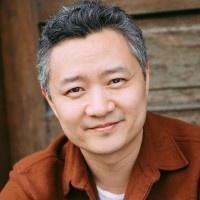 Hire Now
Freelance Social media developer in Vancouver, Canada
Full Stack Javascript Developer / Account Manager
Currently working alongside the talented and agile PayWith Worldwide team, to build enterprise-scale loyalty, rewards, and gifting programs, on PayWith's unique and bleeding-edge technology platform. Keen on understanding the client's needs at a deep level, I enjoy collaborating with technical resources to deliver flexible, robust and user-friendly solutions and products. Previously, as a member of the MODX pro-services team, I delivered scalable, high-performing web sites and applications to Fortune 500 and small business alike. MODX, LLC is the company behind MODX CMS, the 4th most commonly deployed open-source CMS in the world. Downloaded millions of times, and deployed on hundreds of thousands of sites worldwide, MODX has become a staple tool in the open-source web development communit...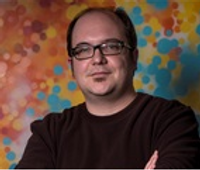 Hire Now
Freelance Social media developer in Toronto, Canada
LAMP Stack - Facebook Marketer - Interview Prep
Senior developer with a focus on online advertising, PHP development, devops, and open source database technologies. Available to assist with mentoring, freelance projects involving anything PHP related, or tied in to the Facebook Marketing API. I can also provide interview preparation services!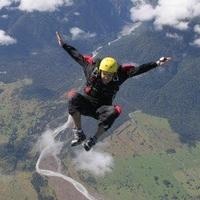 Hire Now
Freelance Social media developer in Preston, Australia
Expert software engineer, Architect and leader of Server (.Net & Node.JS) & Client (html & Javascript - AngularJS & React) side technologies - 15 Years of experience
25 % Discounted rate for first time students. 15 years experience, An expert full stack .Net + client side leader, technical Architect of software projects from proof of concept stages to client delivery. coding in an agile environment. Highly developed intellect and communication skills while embracing excellent business understanding, with sound levels of initiative, an innovative 'out of the box' thinker and a true commitment to excellence.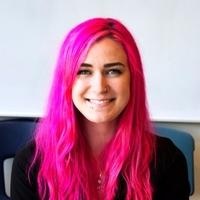 Hire Now
Freelance Social media developer in Tacoma, United States
Graduate student at the University of Denver's Web Design and Development program
I am passionate about the entire web design experience. UX design is a very important aspect of web design that many ignore. My goal is to ensure that designers and coders incorporate aspects of UX design into their final project so that they can have a highly successful, functioning website.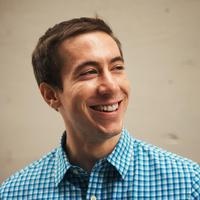 Hire Now
Freelance Social media developer in La Jolla, United States
I am the nerd you've been looking for.
Hey there! My name is Trevor and I'm here to help. About 6 years ago I began teaching myself HTML/CSS and haven't looked back. Since then I've been WordPress websites on a freelance basis for clients all around. I even took my skills to help build a startup (BrandYourself.com) where I've built hundreds of WordPress websites for our clients. As I dove deeper into WordPress, I learned about PHP and MySQL (which WordPress is built on). I began building apps using just these languages to solidify my understanding of them. From there, learning Javascript and jQuery to make my websites interactive and ensure that my clients had all the features they desired. My latest endeavor has been attending Viking Code School- an online bootcamp for coders to take their skills to the next level. The ...
Hire Now
Business Development Associate at DZH Phillips LLP
Are You a
Social media
Developer?
Get paid while making an impact. Become a Codementor for the next wave of makers.
Apply Now