Not looking for Social Developers? Find other types of developers: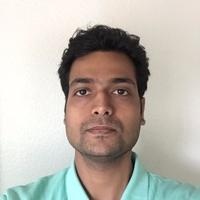 View Profile
Freelance Social developer in Jaipur, India
Consultant | Technical Speaker | Startup Founder | Full Stack Developer | Chatbots | AI | Machine Learning | JavaScript | jQuery | NodeJS | AngularJS | MongoDB | MeteorJS | ElasticSearch | Firebase | Android | Ionic | Mocha | Digitalocean | MySQL
** Full Time Consultant, Entrepreneur, Developer. ** ** One Minute Quick Video Intro : https://www.youtube.com/watch?v=ylxt9a-izOw ** Most Searched for Consultant For Chatbots and Voice enabled Apps** ** Have Build Products for Startups and Large Enterprises. ** ** Consult Startups with their Product. ** ** You will not be Charged if i am not able to Resolve your Issue.** **Go Ahead and Schedule a Session with me, I would love to talk to you ! :-) **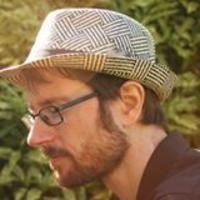 View Profile
Freelance Social developer in Islington, United Kingdom
CTO and full stack/CMS developer on MS stack, 22 years experience
I've worked as a CTO, in agencies, and as a one man solutions shop for small businesses. I've used 2 commercial CMSs and built 2 of my own. Very experienced developer from hardcore search algorithms to building jQuery plugins for responsive design. Just started a project to market the second CMS I wrote commercially - currently converting it to ASP.Net Core. Currently tech mentoring startups at Microsoft Ventures London.
View Profile
Freelance Social developer in Brookfield, United States
Experienced Freelance SEO Professional with Technical Web Development Background
I provide internet marketing and web development services to entrepreneurs, startups & investors to develop SaaS products.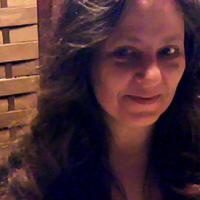 View Profile
Freelance Social developer in Erie, United States
F#
I started learning computer programming with Ruby and Ruby on Rails in March 2013 in a Linux environment (Ubuntu, which is Debian-flavored Linux), so RoR is what I got the most open source project and in-depth training experience in. I am a full stack RoR developer very strong in BDD/TDD and Agile. Since then, I have branched out into JavaScript, Node, Magento, PHP, Angular, Backbone, and now F#. My work experience includes writing manifests, doing security patchwork, and programatically re-rasterizing image files and sanitizing infected databases and wesites. But oddly, PHP and JavaScript is what I got the most actual job opportunities for getting paid work experience in—even though I had to learn PHP and developing on the production server on the fly, which is strange consideri...
View Profile
Freelance Social developer in Kuwait City, Kuwait
Founder of BAWES - Built Awesome, a creative agency based in Kuwait. Worked on developing over two hundred projects for clients in the Middle East. specialize in working for and with advertising agencies to craft amazing digital work for major brands.
View Profile
Freelance Social developer in Brussels, Belgium
IT Consultant at Cronos International
Provide highly valuable design and achievement for digital solutions (web and e-Learning) Promote and customize technologies to make learning more efficient **************************************** Business sectors: - Engineering, consulting and training - Private (banking, web agency, IT services) - Research and education (universities, Higher Education Institutes, research labs) Skills: - Educational technology, e-learning, serious gaming - Programming: HTML, CSS, XML, Javascript, AngularJS, PHP, MySql,VBA - CMS (Wordpress, Drupal) and LMS (Moodle) - Guidance and training - HCI, usability and ergonomics State of mind: - International, I like interacting with other cultures - Curious, I look for learning everytime - Positive calls for positive: "win-to-win" - ...
View Profile
Freelance Social developer in Bristol, United Kingdom
iOS specialist and qualified teacher with over 160 sessions on Codementor. Featured mentor for Codementor and Udemy's iOS and Swift course.
iOS developer, technical consultant and mentor with post-graduate teaching qualifications and MD at Bang Means Do It Software Ltd. David is also a specialist in audio and music technology (DSP, audio signal processing, filters, effects, audio engineering etc.) and is featured mentor for Codementor and Udemy's iOS 9 and Swift course, learn more here: https://www.codementor.io/dev-coding-bootcamp/ios-swift-training Bang Means Do It is a mobile software development company based in Bristol, South West UK. We design, develop and market mobile software for the major mobile platforms (iOS, Android etc.). Founded in 2009, Bang Means Do It has an app portfolio featuring consumer and business applications: digital marketing emergency vehicle response and dispatch mobile banking business ap...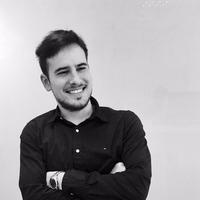 View Profile
Freelance Social developer in Londrina, Brazil
Lover of great design, venturing in startups and trying to build a better world with smiles =)
My first passion is startups followed by UI and UX. Startups is a great way to achieve your dream faster and easier, so I really encourage you to join this community. I am here to help you with the first steps. I help people built their dream in great iOS app design and code. Also, I am a huge fan of design patterns and object oriented programming, so better than coding is coding with pattern. As Jackson Brown one day said "The best preparation for tomorrow is doing your best today.", so make yourself better today to be ready tomorrow, I'm here to help you.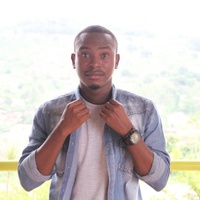 View Profile
Freelance Social developer in Accra, Ghana
Full Stack Developer
There are 10 types of people in the world: those who understand binary and those who don't. I'm a Web Developer, a true jack of all trades, a hybrid of both the Web Programmer and Web Designer. I spend my whole day, practically every day, experimenting with HTML5, CSS, PHP and JavaScript; and inhaling a wide variety of tech-news from Engadget and TechCrunch. I build websites and application softwares that delight and inform. I do it well. I'm curious, and I enjoy work that challenges me to learn something new and stretch in a different direction. I do my best to stay on top of changes in the state of the art so that I can meet challenges with tools well suited to the job at hand. If there is one thing that inspires most, it's technology. I never tire of trying new things, learning new ...
View Profile
Freelance Social developer in Grand Forks, United States
Full-Stack Web Developer & Hybrid Mobile Developer (Ionic 1 / 2 / 3 + Angular 1 / 2 / 4) | Previously: Senior Software Engineer @ SmartThings / Samsung
Web (JavaScript, Python, Django, Angular) & Mobile Developer (Swift iOS, Hybrid Ionic, etc) passion for building awesome apps that wow. Also have experience teaching command-line tools, Git + GitHub, JavaScript to over 200 engineers at large corporation. Really enjoy teaching programming & application development to anyone looking to become a developer. More Projects can be found on my GitHub: https://www.github.com/northDacoder Languages & frameworks I have experience with: Python Django Javascript jQuery NodeJS AngularJS MeteorJS UnderscoreJS PostgreSQL MySQL Front-end Design: HTML5 Twitter Bootstrap Foundation CSS3 Responsive/Adaptive Design Media Queries Mobile UI Design Mobile Development (Native) iOS 9 + Swift 2.1 Mobile Development (Hybrid)...
View Profile
Freelance Social developer in Thane, India
CTO at Urbanity | Enterprise Web & Mobile Application Consultant | Ex-Wikipedia, Google | Amongst NY Observer's Top 20 Technologists Globally
I create strategic solutions for complex technology products and challenging business problems. I am an innovative technologist with 10+ years of experience in delivering outstanding results for an illustrious clientele. I was recently honoured to be featured amongst the Top 20 Technologists Globally by The New York Observer. Specialties: E-Commerce, CMS, API Integration, Technology Strategy, Mobile markets, Agile Development
View Profile
Freelance Social developer in Wrocław, Poland
(freelance developer ∪ consultant ∪ trainer) ∩ Python
I spend my days coding, learning news stuff and try to get things done, sometimes I fail but is a part of the process. I like to share my knowledge and passion for the things that I love to do, so whether you want to be a programmer or a better programmer I am here to help. I believe there is nothing more important than persistence to achieve your goals, if you have it your are halfway there.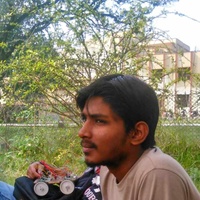 View Profile
Freelance Social developer in Varanasi, India
Core Developer of Open Source Project: P2PSP and participated in Google Summer of Code.
I Worked at Google Summer of Code 2015 with P2PSP as my mentoring organisation. i am also a participant of Microsoft Hackathon Code.fun.do 2016 I have mentored students from different branches in my institute. I helped organizing programming workshops and mentored students to learn python ,java, Android Development,Unity game engine APi, how to build scalable softwares using different frameworks.how to administer backend servers, how to contribute to open source with git and github and most importantly how to write efficient, readable and extensible code.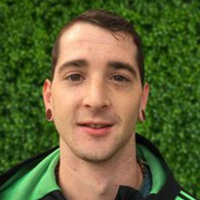 View Profile
Freelance Social developer in Burlingame, United States
Graphic designer, website developer, sales & marketing background.
Hi, I've been part of the Silicon Valley startup community since 2011 and am excited to share my skills with the CodeMentor community. Areas of expertise: - Graphic design (UX, UI, branding, promotions, decks etc) - Website development (CMS systems and integrations, blogging, content development, SEO) - Sales (B2B, SaaS, presenting) - Marketing (outbound & inbound) I'd like to help you with your project, let's get started!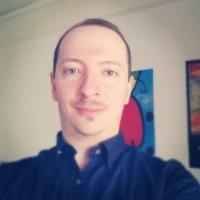 View Profile
George Delaportas (ViR4X)
Freelance Social developer in Athens, Greece
Hacker / Enterprise Architect :: Solve what others don't.
The "impossible" is a word that does not exist in my vocabulary. I have the gift of the multi-dimensional thinking. I am capable of finding solutions from different angles when others give up and I always succeed. I am an Enterprise Architect/Engineer with a solid background and experience. I am also a certified White Hat Hacker. In the past I have worked in large projects and I built the infrastructures, the frameworks and the foundations on which I then optimized or made additions and enhancements. I am the guy who will provide you with the solutions in the most demanding problems.
Are You a
Social
Developer?
Get paid while making an impact. Become a Codementor for the next wave of makers.
Apply Now