Freelance Soap Developers Available for Hire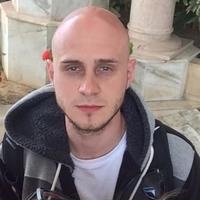 Hire Now
Freelance Soap developer in Voronezh, Russia
Software developer
I develop

SOAP

services and clients when customer prefers this way to integrate things together.
Hire Now
Freelance Soap developer in Berlin, Germany
SOAP is never simple, rarely about objects, and doesn't provide access. It's not great as a protocol and even worse as an acronym. I debugged and maintained

SOAP

interfaces for dozens of large financial institutions and want to help the unfortunate souls who have not yet migrated to JSON. ;-)
Hire Now
Freelance Soap developer in Vero Beach, United States
I went to college (in Canada) to obtain my obtain my degree in "Technologie des ordinateurs" (computer technology engineering) where I learn C/C++ and Java programming primarily. After college, I worked for Newbridge Networks Corp developing web applications in Cold Fusion. I then moved to Miami, in 2000, to continue working with Cold Fusion but as a consultant. I made the transition to Java web application development in 2001 when I went to work for Interval International (my current employer) as a programmer. I've since been promoted to programm/analyst, senior programmer/analyst, and more recently, application architect. The type of systems we develop at Interval International range from public facing membership servicing systems, to call center servicing system, financial syst...
Hire Now
Freelance Soap developer in Montreal, Canada
Senior iOS Developer
A seasoned iOS Developer with more than 4 years of native iOS application development experience with Xcode on Mac OS X platform. Passionate in and experienced with clients from different industries to help them grow their business or solve their problems using up-to-date technology. A competitive team player who is reliable and cooperative, willing and ability to learn quickly in a dynamic and changing environment.
Hire Now
Freelance Soap developer in Tel Aviv, Israel
I'm an expert in web services security and interoperability. I'm working daily with developers all around the world on integrating .Net, Java and other platforms. I know the protocols inside out as well as high level frameworks such as WCF and Axis. I am a Microsoft MVP for WCF. Feel free to contact me for any related issue.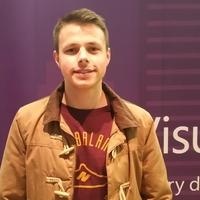 Hire Now
Freelance Soap developer in Carnaxide, Portugal
Chief Software Architect (Javascript, Angular 2, .net core), MSc in IT Management
I'm an Entrepreneur. My goal is always to be a recognized as an expert in the fields of software engineering, enterprise architecture, and IT management I like new technologies because I believe that nowadays, the IT enables companies to innovate and transform their businesses, not just serve as IT services. On the other hand, I also like to meet and understand older technologies. I am able to independently seek information needed for problem-solving and apply it in practice. In what I do day to day I do not see a job but a lifestyle. I believe that in this way I do bring value to the business. I have vision on things I do because I always think about the future of my projects, and what changes may happen to them. I quickly find a common language with people. I know endure stressful...
Hire Now
Freelance Soap developer in New London, United States
I have experience implementing complex and enterprise level web services in PHP utilizing many of the WS-* specifications.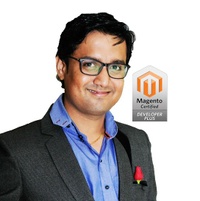 Hire Now
Freelance Soap developer in Ahmedabad, India
Magento Certified Consultant
A Creative, Innovative, Smart working and of course hard working young professional from Ahmedabad-India focused on growing in the field of Information Technology. More than 7 year experience as Software Engineer gives me knowledge about each open source technologies and make me Passionate about Development. This experience shows me all phases of product development life cycle. Expertise in Magento, Ecommerce, Wordpress, Developing, Optimization, Security, Designing makes me Unique. Enthusiastic, Passionate and Vibrant learner who is always wants to learn something new from each person and technology. Always open for opportunities in leadership customer-facing roles (Professional Services, Project Management, etc) or a Technical Operation / Services / R&D lead position, in a world-wide...
Hire Now
Freelance Soap developer in Belgrade, Serbia
Senior software developer
Senior developer programming for the Web environment. Building rich web apps in Python (Flask, Django) and modern "single-page" apps connected to backend APIs and microservices. Skillful at JavaScript, HTML5 and CSS. Many years of PHP experience working with popular frameworks. Solid knowledge of relational databases, data structures and algorithms. Interested in encryption, authentication and digital signatures. https://devbase.net
Hire Now
Freelance Soap developer in Târgu Mureş, Romania
Highly rated full-stack GDE expert, API/Javascript/jQuery/PHP/MySQL coach, experience in scalability. Among top users on Stackoverflow (103k reputation) and Google Developer Expert (GDE).
Full-stack engineer for over a decade(13+yrs). 3 yrs experience in online mentoring and consulting, I possess coaching skills that enable much more effective dialogue, lots of sessions completed, and great reviews as you can see on my profile. As a technical engineer, and head of scalable cloud applications, I've completed various projects, large scalable sites/SaaS solutions. I have over 13 years experience in APIs, PHP, SQL, MySQL, Javascript/jQuery, Scalability, Redis, Memcache, Riak, Beanstalkd, and strong DevOps skills. Yii Framework/Laravel advocate a love working with RESTful services. I am experienced in query optimizations where I had achieved great results on MySQL. Among my other abilities there is also the rapid abilities to debug or troubleshoot a particular problem. Choose ...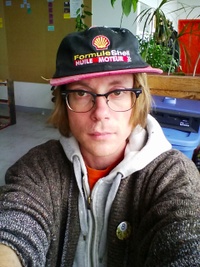 Hire Now
Freelance Soap developer in Montreal, Canada
Creative scientific-mind | Critical Developer at InfiniteInternet.ca
Constantly tackling new programming tools, Drew has developed a powerful learning curve that has allowed him to master technologies such as JavaScript, Ionic framework, blockchain, Solidity, Scrypt, LAMP and MEAN techstacks. Having worked as lead engineer and project manager for projects of all sizes, his experience gives him the ability to understand projects as a whole, foreseeing potential pitfalls down the road. Currently he's tackling internet security, an imminent need in our world today. Feel free to check out some of his recent projects: 1. http://studentunityproject.com/ 2. https://www.give2gain.com/ 3. https://www.letsgothere.com/ 4. http://lifeonhold.aljazeera.com/
Hire Now
Freelance Soap developer in Constanța, Romania
Passionate Christian, family guy and full-stack web developer
I love software development, UX, UI. My web developer skills: - c# .Net frameworks and IIS - web services - PHP, WordPress, PhpUnit, Mockery - vanilla JS, Vue JS ReactJS, Redux, Vuex, Node JS, Angular JS - css and html (responsive) Also I frequently work with: - apache SVN, turtoise SVN - JIRA - VPN, DDNS - Filezila - Putty - Workbench - PS - Beyond compare - Fiddler IDE's i like and work with: - VS 2015 - PHPStorm - notepad++ I love what I do and I am always looking for ways to improve myself.
Hire Now
Freelance Soap developer in Holland, United States
Software Development Coach
Generalist Software Developer and Software Development Coach. I think testing is very important; a tight development process is key; and that reviewing your requirements regularly for completeness, consistency and accuracy will minimize the cost of "surprises". I like to know the big picture, am detail oriented and love the challenge of jumping into projects where I know little or nothing about the problem domain or technology stack. I believe in learning something new every day and that process improvement is all about being intentional with your time and effort. Schedule an appointment with me now at: https://unitingcode.acuityscheduling.com/ Please note: I am not prepared to do assignments or coding challenges for people. I feel I can add much more value walking you through a proble...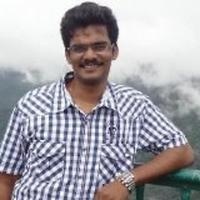 Hire Now
Freelance Soap developer in Mumbai, India
Analyst at a Top Notch Bank in the IT domain
** Having over 8 Years of experience in Software development and design ** * Oracle Certified Java Professional - Java SE 6 Programmer. * Completed M101JS Certification , MongoDB for Node.js Developers. * MapR Certified Spark developer – DEV 360 – Apache Spark Essentials. * Involved in Deployment of applications in Application Servers (Cluster) like Glassfish which involved setting up of all configurations related to the application server. * Co-ordinated for setting up of URL-Redirection, Load Balancing and SSL enabling in Apache Web Server * Experienced in handling Databases Oracle9i, 10g, 11g ,MS Sql Server. ** POLICIES ** =================== * If you are dissatisfied with my service in any way, I will refund you in full * I do not generally charge for the "...
Hire Now
Freelance Soap developer in Nolensville, United States
Results-oriented software problem solver
I love solving problems. My favorite thing is making somebody's life easier, and there's no such thing as something I'm not willing to tackle (hence the unfortunate WinForms experience). I believe success can only be judged by the end result.
Are You a
Soap
Developer?
Get paid while making an impact. Become a Codementor for the next wave of makers.
Apply Now