Not looking for Sns Developers? Find other types of developers: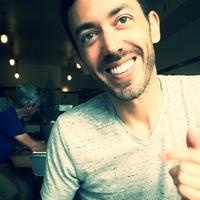 View Profile
Freelance Sns developer in Sacramento, United States
Infrastructure Architect at iPyxel Creations
Having amazon SQS observe an

SNS

topic is one of the most powerful, high-availability global event systems available and it's severely underutilized!
View Profile
Freelance Sns developer in Guayaquil, Ecuador
Android/Web developer ready to help and work alongside you
I love developing software and enjoy learning day by day. Always focused on delivering great and satisfying experiences in the products I work. Perfectionist and pragmatic to get the job done.
View Profile
Freelance Sns developer in Marquette, United States
Emergency support specialist, cloud consultant, lifetime coder, Linux ninja, security guru, developer-operations liasion, systems administrator. Often called 'rockstar', 'unicorn', 'hero', 'savior', 'recluse'; seldom called on the phone.
I put out cyber fires over donuts and camp fires. Polyphasic sleeper serving all timezones! Provider of live-help in real-time via video conference for technologies I have mastered and problems no one else can solve. Writer of re-brandable content management systems (every app has content, does it not?), re-usable apps & APIs, member of Mensa & Intertel, slayer of salmon. Human languages for fun, programming languages for breakfast. I left Detroit in the Dot-Com era to live deep in the north woods, I wear camo every day and kill my own food when I have to. I solve my own problems with grace and efficiency. I'll be happy to solve yours! My three most valuable skills: * Problem solving * Anticipation (of variables and user expectations) * Machine logic These skills, when applied t...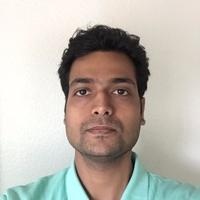 View Profile
Freelance Sns developer in Jaipur, India
Consultant | Technical Speaker | Startup Founder | Full Stack Developer | Chatbots | AI | Machine Learning | JavaScript | jQuery | NodeJS | AngularJS | MongoDB | MeteorJS | ElasticSearch | Firebase | Android | Ionic | Mocha | Digitalocean | MySQL
** Full Time Consultant, Entrepreneur, Developer. ** ** One Minute Quick Video Intro : https://www.youtube.com/watch?v=ylxt9a-izOw ** Consult Startups and Development Teams. ** **Go Ahead and Schedule a Session with me, would love to talk to you ! **
View Profile
Freelance Sns developer in Helsingborg, Sweden
Long term UNIX guru and author
I've been working with UNIX-like systems (Linux, FreeBSD, OpenBSD, Mac OS X and many more) for about 20 years, both as a hobby, as my field of study and as a profession. I run my own company in Sweden in UNIX consultation, education and hosting. I've also written a book in swedish about Python and I'm currently working on my second book, a book about C programming.
View Profile
Freelance Sns developer in Mt. Pleasant, United States
iOS + Full Stack Developer
I am an avid creator. I love building apps, whether that's working on the frontend iOS mobile app or architecting the complete backend solution as well. I'm familiar and flexible with many backend frameworks, however, am strictly focusing on Swift for iOS frontend. I'm capable of working independently or part of a large team with proven communications and mentoring skills. I'm a dedicated work and I don't stop until the job is done.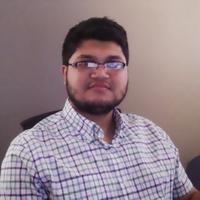 View Profile
K M Rakibul Islam (Rakib)
Freelance Sns developer in Mississauga, Canada
Top Ruby on Rails Mentor of January - December, 2017 & January - February 2018 (14 months in a row!) at Codementor | Experienced (8+ years) and friendly Ruby on Rails Developer/Mentor (with passion for helping others learn) | 1000+ Sessions
I am the Top Ruby on Rails Mentor of January, February, March, April, May, June, July and August 2016 (8 months in a row) and January, February, March, April, May, June, July, August, September, October, November, December 2017 & January and February 2018 (again 14 months in a row!) at Codementor with 1000+ sessions. https://www.codementor.io/ruby-on-rails-experts I am a Senior Software Engineer from Toronto, currently working as a Ruby on Rails Developer at theScore Inc. I am passionate about helping and mentoring people, especially who are new to the web development and the programming world. I am specialized in explaining core concepts of Ruby and Rails along with the best practices. I focus on the learning experience of my students and make sure they get exactly what they want. I hav...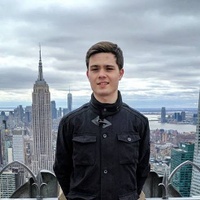 View Profile
Freelance Sns developer in Lviv, Ukraine
Back-end Software Engineer
Software Engineer proficient in building full-stack web applications, APIs and infrastructure. Working in a rapidly changing startup environment with vague requirements. Taking over project ownership to deliver and drive innovations. Buzzwords: AWS, JavaScript, Docker, Serverless, Microservices, node.js, Docker, Elasticsearch, MongoDB, APIs, Infrastructure, CI, DevOps, TDD, Terraform, Jest, Wallaby, Meteor Also the most active GitHub user in Ukraine - http://commits.top/ukraine.html 🌐 vladholubiev.com - personal website 💻 github.com/vladgolubev - 15000+ contributions over the last year ✍🏻 medium.com/@vladholubiev - 200+ followers 💬 twitter.com/vladholubiev - sharing & learning 🧠 stackoverflow.com/users/2727317/vlad-holubiev?tab=profile - 1500+ rep, helping beginners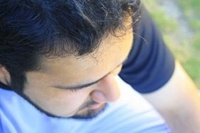 View Profile
Freelance Sns developer in Canton, United States
Experienced Java Developer
Developer, Agile Enthusiast, Knowledge Sharing Enthusiast, Leader, Mentor, Teacher, Learner. Let's solve your problem together!
View Profile
Freelance Sns developer in Deltona, United States
Full Stack Developer/DevOps & Course Instructor/+10 Yrs
I love programming. I've been doing it since I was a little boy at 12, I suppose it's just how I think! - Quick List: DevOps, Docker, Provisioning, AWS/GCloud/VPS, Node, REST, Python, PHP and any Framework, Vue, Angular, Ubuntu, Bash, etc. - Full Scale Apps @ https://jream.studio - Free Lessons @ https://youtube.com/JREAM - Full Training Courses @ https://jream.com - I really enjoy teaching!
View Profile
Freelance Sns developer in Lagos, Nigeria
DevOps Engineer
DevOps Engineer with a knack for systems and processes automation, managing deployments, Autoscaling servers, CD/CI, Release Engineering, Configuration Management e.t.c. I'm always looking for better ways to learn. AWS and Node js fanboy :)
View Profile
Freelance Sns developer in Hicksville, United States
Development and Operations Director
Global DevOps Community | http://devopschat.co Contact Details | http://jared.nyc
View Profile
Freelance Sns developer in São Paulo, Brazil
Digital Products Specialist
I'm a digital products lover, I've been working and studying many aspects of digital products development, from engineering to user experience.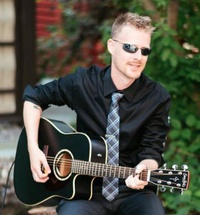 View Profile
Freelance Sns developer in Coquitlam, Canada
Well Experienced, Full Stack Developer with a Passion for Sharing the Craft
I've been a professional programmer and web developer for over 15 years. I've worked on small freelance projects. I've worked on large teams as a developer and as team lead. The best part of my day is when someone asks me for some help. I believe it's not enough to just show them the answer, but rather help guide them to the answer and make sure they understand how we get there.
View Profile
Freelance Sns developer in Oslo, Norway
AWS / Architecture / Terraform / DevOps ++
I am fully certified in all 5 AWS certifications professional with broad experience in roles ranging between software development and technical management. I have a strong experience in: * Amazon Web-Services * Infrastructure as code and DevOps toolset * Continuous everything ("automate as much as possible" motto) * Solution and software architecture Specialties: Amazon Web-Services (expert level), Terraform, Packer, PHP, Python, Ruby, MySQL, PostgreSQL, Memcache, Redis, MongoDB, Elastic Search, RabbitMQ, Varnish, Puppet, Ansible, Jenkins, HAProxy, performance optimizations technics, nginx, *nix, various network services and APIs. Frequent speaker at technical events and meetups: * AWS User Group Norway (organizer and speaker) * DevOps Norway * DevOpsDays Oslo * eZ International Days (O...
Are You a
Sns
Developer?
Get paid while making an impact. Become a Codementor for the next wave of makers.
Apply Now