Freelance Sns Developers Available for Hire
Hire Now
Freelance Sns developer in Guayaquil, Ecuador
Android/Web developer ready to help and work alongside you
I love developing software and enjoy learning day by day. Always focused on delivering great and satisfying experiences in the products I work. Perfectionist and pragmatic to get the job done.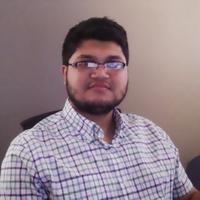 Hire Now
Freelance Sns developer in Scarborough, Canada
Top Ruby on Rails Mentor of January - December, 2017 & January - April 2018 (16 months in a row!) at Codementor | Experienced (9+ years) and friendly Ruby on Rails Developer/Mentor (with passion for helping others learn) | 1055+ Sessions
I am the Top Ruby on Rails Mentor of January, February, March, April, May, June, July, August, September, October, November, December 2017 & January, February, March, and April 2018 (16 months in a row!) at Codementor with 1,055+ sessions. https://www.codementor.io/ruby-on-rails-experts I am a Senior Software Engineer from Toronto, currently working as a Ruby on Rails Developer at theScore Inc. I am passionate about helping and mentoring people, especially who are new to the web development and the programming world. I am specialized in explaining core concepts of Ruby and Rails along with the best practices. I focus on the learning experience of my students and make sure they get exactly what they want. I have excellent academic track records (Bachelor of Science in Computer Science and ...
Hire Now
Freelance Sns developer in Berlin, Germany
DevOps engineer focusing on Amazon Web Services.
Cloud Specialist focusing on AWS and DevOps. Author of Amazon Web Services in Action. Software engineer, teacher and consultant. Blogging about Amazon Web Services at https://cloudonaut.io
Hire Now
Freelance Sns developer in Hicksville, United States
Development and Operations Director
Global DevOps Community | http://devopschat.co Contact Details | http://jared.nyc
Hire Now
Freelance Sns developer in Lagos, Nigeria
DevOps Engineer
DevOps Engineer with a knack for systems and processes automation, managing deployments, Autoscaling servers, CD/CI, Release Engineering, Configuration Management e.t.c. I'm always looking for better ways to learn. AWS and Node js fanboy :)
Hire Now
Freelance Sns developer in Mt. Pleasant, United States
iOS + Full Stack Developer
I am an avid creator. I love building apps, whether that's working on the frontend iOS mobile app or architecting the complete backend solution as well. I'm familiar and flexible with many backend frameworks, however, am strictly focusing on Swift for iOS frontend. I'm capable of working independently or part of a large team with proven communications and mentoring skills. I'm a dedicated work and I don't stop until the job is done.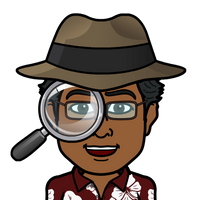 Hire Now
Freelance Sns developer in Irving, United States
Program Manager at Microsoft by day and Developer by night
Native of Dallas,TX and graduate in CS. In my spare time I work on a lot of projects. They range from hardware projects with Arduino and Raspberry Pi to more software oriented applications with AWS and Angular. I'm also familiar with Xamarin development. If you don't know where to start or not sure if you're tackling it the right way, then I'm a great resource for you to reach out to. I also lead customer interviews to understand pain points of users and helping narrow your project focus. People always told me I had a sharp eye for details, so if you need help flushing out your thoughts, I will be of good help in that area too. Cheers.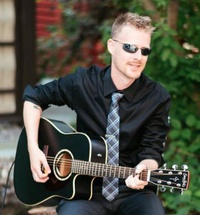 Hire Now
Freelance Sns developer in Coquitlam, Canada
Well Experienced, Full Stack Developer with a Passion for Sharing the Craft
I've been a professional programmer and web developer for over 15 years. I've worked on small freelance projects. I've worked on large teams as a developer and as team lead. The best part of my day is when someone asks me for some help. I believe it's not enough to just show them the answer, but rather help guide them to the answer and make sure they understand how we get there.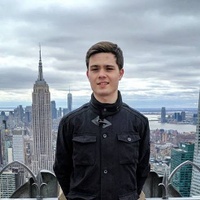 Hire Now
Freelance Sns developer in Kiev, Ukraine
Back-end Software Engineer
Software Engineer proficient in building full-stack web applications, APIs and infrastructure. Working in a rapidly changing startup environment with vague requirements. Taking over project ownership to deliver and drive innovations. Buzzwords: AWS, JavaScript, Docker, Serverless, Microservices, node.js, Docker, Elasticsearch, MongoDB, APIs, Infrastructure, CI, DevOps, TDD, Terraform, Jest, Wallaby, Meteor Also the most active GitHub user in Ukraine - http://commits.top/ukraine.html 🌐 vladholubiev.com 💻 github.com/vladgolubev ✍🏻 medium.com/@vladholubiev 💬 twitter.com/vladholubiev 🧠 stackoverflow.com/users/2727317/vlad-holubiev?tab=profile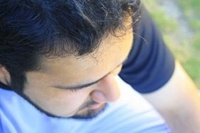 Hire Now
Freelance Sns developer in Canton, United States
Experienced Java Developer
Developer, Agile Enthusiast, Knowledge Sharing Enthusiast, Leader, Mentor, Teacher, Learner. Let's solve your problem together!
Hire Now
Freelance Sns developer in Chicago, United States
Founder of WeDeliver - Techstars alum, software engineer and entrepreneur. I started programming in 1986, people started giving me money for it in 1996. I'm best at Java and Android, and I love solving problems.
I'm the chief technologist and co-founder of a same-day delivery platform for local businesses (acquired 2015). My background is in software engineering and leadership, with well over 18 years of professional software development experience. I'm experienced in the all aspects of the software development life-cycle, and have successfully managed over 90 web application projects since the late 90s. I love to learn, and have mentored many software engineers over the last 16 years, and enjoy seeing more of them add entrepreneurship to their portfolio of skills in recent years.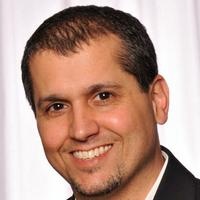 Hire Now
Freelance Sns developer in Lake Zurich, United States
CTO at PAGE VAULT
* 18+ years of experience developing and implementing technology solutions that create valuable assets for businesses of every size. * Team leader who codes in the trenches with the technical team while strategizing as a member of the executive team. Held positions of leadership in startups, the enterprise, and consulting. * Successful startup technologist who brought two different startup products to market in as many years. Mastered new technologies as needed to create products that succeeded in meeting owner and user expectations. * Accomplished enterprise and consulting technologist with repeated success creating and deploying company-wide applications in Fortune 100 enterprises and SMBs. * Architected and created a critical workflow application that integrated operation...
Hire Now
Freelance Sns developer in Los Angeles, United States
Ruby / Rails / React / ReactNative / Redux / Remote
As a web system engineer, a project manager, and a skilled communicator, I have been working on web application development since 2005. I started to be a pure Ruby/Rails engineer from 2008. After joined in Intridea in early 2011, I became an experienced remote-working web system maker with full stack of knowledge, including both frontend and backend technologies. Meanwhile, I'm good at business logic designing and product prototyping as well. Starting from year 2015, I have been mainly focusing on React/React Native ecosystem in my side project. In past 10+ years of my career, I worked mainly on 20+ different kinds of web systems, I contributed to some open source projects, I shared my skills and knowledge with other people in offline meetups, I studied online courses in egghead and co...
Hire Now
Freelance Sns developer in Redding, United States
senior Web developer
I've been working in this field for around 8 years now. I've worked on multiple big products, leaded teams of devs... My main development stack is: Laravel, Vuejs and a bunch of other great technologies...
Hire Now
Freelance Sns developer in Paris, France
Senior Webapp/UX Architect and Fullstack Dev
I'm a multidisciplinary autodidact, equally at home analysing business models and needs as taking user feedback for product refinements, but I am most at home architecting and building bespoke ground up solutions that meets those needs to the highest degree. I don't knock things out quickly using off-the-shelf packages yet I strive for the highest efficiency in my approaches. Previously Technical Director with a London agency, I've since worked on startups of my own and others, as well as pursuing opensource projects.
Are You a
Sns
Developer?
Get paid while making an impact. Become a Codementor for the next wave of makers.
Apply Now