Hao Wang
DevOps Expert on Cloud & BLockchain Developer & Good at Troubleshooting
Average Rating
5.0
(40 ratings)
Apr 2018
Excellent - very knowledgeable and helpful! I highly recommend him.
Mar 2018
Great mentor for blockchain related issues
Awesome work... again! Highly recommend!
This guy knows his stuff! If you have issues with SSL or cert management hire him.
Great at understanding and very speedy at debugging
Very professional very friendly
Working with Hao was a pleasure. He was very detailed oriented and very patient with me. I'm looking forward to working with him again in the near future.
Hao is knowledgeable about AWS and fun to code with!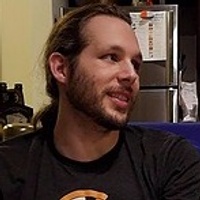 Hao is very knowledgeable in system administration and infrastructure support concepts. I've been working with him to learn how to automate system infrastructure setups and some of the details of system networking and he's been very supportive, knowledgeable, and helpful through this process. I've chosen to work with Hao long-term on my projects aimed at learning more about operating systems and server infrastructure.
Feb 2018
Extremely helpful. Fast too.
He was extremely responsive and spot on with making adjustments so the final product was exactly what i was looking for. I would HIGHLY recommend Hao to anyone looking for some for a freelancer.
Very helpful and knows a lot. He is friendly and very good at explaining things.
Dec 2017
Hao was very helpful and knowledgable i will definitely be reaching out for his help again.
The mentor didn't know to answer my question even though both when messaging and just before switching to pay mode he told me that he is an expert in the field. Never really answered/solved my specific question/issue. Instead sent me an email with how to get started script which of course was not what I needed and not what we agreed upon.