Find a mentor

Web Programming

Mobile App Programming

Programming Languages

Data Science /Engineering

Database /Operations

Others
Hao Wang
DevOps Expert on Cloud & Good at Troubleshooting
For every 15 minutes
A versatile, eager to learn, dependable and all-rounded Full Stack engineer with years specialized experiences in: 15+ years Strong Linux Background on many distributions, such as Ubuntu, CentOS, OpenSUSE, etc. Agile Software Development and Operation Automation with Java/BASH/Ruby/Python frameworks. Proficiency in PHP, JQuery, JavaScript and AngularJS. DevOps on daily basis with Vagrant, IaaS, Chef, Ansible, Jenkins, Git, Docker. Cloud Computing: AWS EC2/S3/Route 53, OpenStack/Opennebula Deployments, Kubernetes. Practical experiences on VOIP encoding and Video streaming formats. Hand-on experiences on Big Data: Elasticsearch, Logstash, Kibana, Kafka. Experience with the processes of software testing: Unit, I&V, User Acceptance, Regression. Profound knowledge of Open Source projects. Experience programming with C, Ruby, Java, Python, PERL, SHELL, Javascript, Golang, and Scala. Experience with automation deployment tools, such as Ansible, Puppet and Chef. Experience with system monitoring solutions, such as Datadog, Nagios, Zabbix, Big Brother.
7
Linux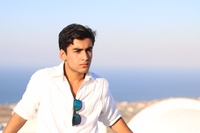 5
AWS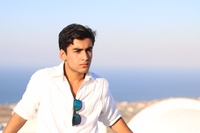 4
Docker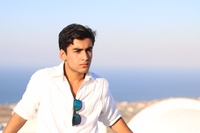 3
Python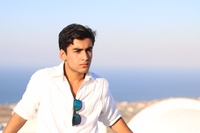 Average Rating
5.0
(20 ratings)
Hao was very helpful and knowledgable i will definitely be reaching out for his help again.
The mentor didn't know to answer my question even though both when messaging and just before switching to pay mode he told me that he is an expert in the field. Never really answered/solved my specific question/issue. Instead sent me an email with how to get started script which of course was not what I needed and not what we agreed upon.
Excelent tutor and great knowledge. Helped me solve a problem i was stuck on for about two days in about 30 minutes. Very patient and kind. An excellent proffesional.
I definitely recommend him for Python :)
Hao is awesome! He helped make sense of devops issues I was facing. He also proposed some great ideas I hope to implement in the near future to make the devops portion of my life a lot easier.
Hao was incredibly helpful and knowledgeable about docker I would highly recommend him to anyone who needs help in this area
Very knowledgeable with containers, docker and Kubernetes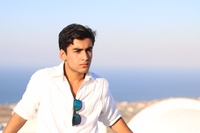 Very good! Great English, linux fluency, and ability to solve problems quickly! Will definitely ask for help again! Goto guy.
Quick to respond. Helpful
VIEW MORE REVIEWS