Freelance Smtp Developers Available for Hire
Hire Now
Freelance Smtp developer in Boulder, United States
Web developer w/ 17+ years expertise, providing structured solutions, focused on startups. DevOPs
Creating usable websites is my passion. I have a history of building reliable online solutions for clients around the world. As my workflow capabilities improve, virtual servers are going to become a critical component, being able to quickly spin up servers, test code and deploy will be advantageous. Networking is a great way to develop and grow skills to take my ideas to a larger audience, helping to create a solid path toward building a successful startup -- the next step on my list of goals. Specialties: Web development, online security practices, MySQL, Apache, Navicat, Sublime Text, Fireworks, Acrobat Pro, GIT, Google, PHP, XML, RSS, HTML5, CSS3 standards, jQuery, Apache, Web Analytics, Cacti, mail server administration, public speaking, software installation, CCNA, multi-tasking, a...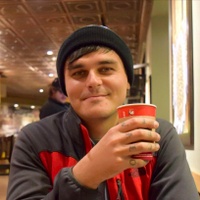 Hire Now
Freelance Smtp developer in Berlin, Germany
Experienced front and back-end developer
I am a seasoned software engineer with over a decade of experience in front and back-end development for web applications. My specialties are debugging, software design, refactoring legacy code, and adding test automation. Throughout my career I've always enjoyed working with people and helping them improve through mentoring. I've mentored other developers remotely and in person through code reviews, extreme programming, white boarding, etc. I also enjoy helping people out and answering their questions online (e.g. Stack Overflow).
Hire Now
Freelance Smtp developer in Auckland, New Zealand
Web Startup Tech Lead - Full Stack Help - Tips & Tricks to Share!
Hi! I'm a polyglot technologist with decades of experience in startups and industry, and one of the most active Github users worldwide. Want insights, guidance or help? Get in touch!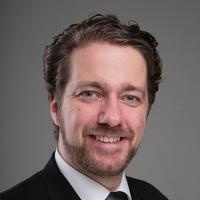 Hire Now
Freelance Smtp developer in Berlin, Germany
Senior Consutant, Developer
Hi! I'm Sebastian from Berlin. I am a developer and consultant with experience in many things. I started programming at the age of 15, which got me interested in computers. Later i helped starting a hosting and housing company, studied computer science, became consultant and gained knowledge in a lot of fields. I'm here to help you get your problems out of the way and concentrate on things that matter.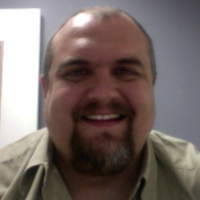 Hire Now
Freelance Smtp developer in Mokopane, South Africa
Professional IT Technologist & Executive | Software Development | Mobile App Development | IT Strategy | Hosting |
I've been developing and programming forever. It is what I do. I *love* helping people. I know many languages and methods. I've implemented many different things and I can usually find solutions to issues in a heartbeat. Let me help you , you will be glad you did.
Hire Now
Freelance Smtp developer in San Jose, United States
Python enthusiast
I have been in love with python since the day I got the hang of it. I use python everyday at work and in my personal life to make things easier. In a way python is making me lazy!!!
Hire Now
Freelance Smtp developer in Zaragoza, Spain
Systems Engineer and DevOps advocate
I'm a passionate about IT. I really love to understand how each piece engage with each other in this big puzzle Internet and computering is. I don't like to work without having all the understanding needed to analyze and solve any problem in each matter I work with. Those are the reasons why FLOSS (Free/Libre OpenSource Software) is other of my passions, because working with FLOSS allows you to look into any problem until you find the exact line of code that is causing trouble. Those are not the only reasons I love FLOSS, of course. I love working in community, demonstrating the power of the crowd intelligence and making this world a better place. My goal in my professional life is to create some start-ups under my own agile/devop culture influenced convincements, merging b...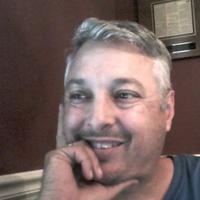 Hire Now
Freelance Smtp developer in Mandeville, United States
Linux SysAdmin, DevOps, Jr-level Javascript Dev
Many years experience primarily out of necessity, not a trained expert. Have set up and maintained Linux systems on RedHat, Centos, Ubuntu, SuSE. Tomcat / Apache, Samba, NFS, SELINUX, IPTABLES, SSH, FTP, DNS, SMTP, scripting, etc. Jr. Level full stack developer... focused on JS and Meteor. Lots of experience in WAN/LAN environments - worked as Network Coordinator and Engineer for years in multi-state branched office networks.
Hire Now
Freelance Smtp developer in Mérida, Venezuela
Member en Plone Foundation
I am native from Maracaibo, Venezuela, I a graduated of the "Academia de Software Libre" of Fundacite Mérida as "Especialista en Desarrollo en Software Libre" and also a graduate of the Colegio Universitario "Dr. Rafael Belloso Chacín" as "Técnico Superior Universitario en Informática", currently I am a member of the CENDITEL Foundation community, where I serves as Developer on Free Technology, I am advisor to Venezuelan government agencies regarding issues of community collaboration and free software development. I have experience using Free Software since 2002, I have been participated as a collaborator in the Internationalization process and Spanish localization in many Open Source and Free Software projects, I am an active contributor in Venezuelans projects like "CANAIMA GNU/Linux"...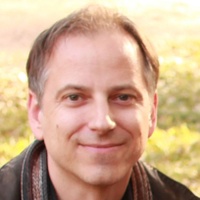 Hire Now
Freelance Smtp developer in Sandy, United States
20+ years Systems Engineering / DevOps / Professional Services experience building scalable email, web and identity internet services
18 years of experience as a customer-facing consultant and architect for Fortune 500 companies. Specialties: Messaging Platforms, Directory and Access Management Solutions, Systems Architecture and Design, Cloud solutions, IaaS, SIEM, Linux and Solaris Administration, Performance analysis, Business Process Alignment, Data Migrations and Scripting, Sales Engineering, Virtualization, DevOps and infrastructure deployment automation, Unix Administration, Shell Scripting, Perl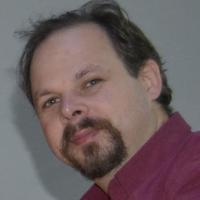 Hire Now
Freelance Smtp developer in Beijing, China
Free Software Architect - CTO Consultant - Blockchain Tech Advisor
I am running RealSoftService, a consultancy for WebApplication Development in Beijing. We help foreign businesses in China to get a better web experience and adapting their site to chinese needs. We achieve this by using a modern architecture that allows more flexibility in making large changes without needing to start from scratch. I am a mentor for the Beijing GNU/Linux User Group, guiding the group as they organize meetings with speakers, dinners, hackathons, supporting local conferences and visitors to Beijing. I am a mentor for FOSSASIA, and organization that supports and promotes Free Software Projects in Asia. I work with students on Google Summer of Code and Google Code-In projects. I also mentor students and give them industry experience through internships in my company. I ...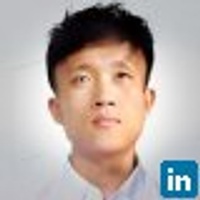 Hire Now
Freelance Smtp developer in Hong Kong, Hong Kong
Full stack Web/Blockchain Developer
Thank you for visiting my profile. I have been working as a web developer for 10 years. I am a full-stack web software engineer .I'm a professional who is easy to talk to and easy to work with. Sometimes I make jokes and people say they are funny. Not only that, but my code is clean, robust, readable, maintainable and highly tested. Testing is the key point in developing any app that's is going to be larger than a basic ToDo list app. I'll be happy to provide you with the best solutions tailored specifically to your business needs. It doesn't matter if you're technical or not, I can communicate the features that your business needs on all levels. I constantly improve my technical skills by following the latest news, watching screencasts, attending conferences. Availability is the key. ...
Are You a
Smtp
Developer?
Get paid while making an impact. Become a Codementor for the next wave of makers.
Apply Now