Samuel Morhaim
For every 15 minutes
Passionate about software from DevOPS to Quality Assurance, from Developer to Architect with the right amount of business skills, marketing and sales. Specialties: Distributed Application Design, Object Orientated Programming, AngularJS, REST API Design, PHP, MySQL, PhalconPHP, MongoDB, Python, Flask, Zend Framework, Linux Administration, Symfony, Quick Test Professional, WatiN/R, Magento, Wordpress, Adobe & Microsoft Suite, MacOs, Amazon Web Services, Google Cloud, VMWare and more. Large Scale Software Development Strategies, Center for Disease Control regulations and reporting guidelines. Health Information Exchanges, Direct Secure Messaging, HIPAA Regulations and Meaningful Use guidelines. Experienced in successfully negotiating and implementing new technologies in change-adverse organizations thus increasing productivity and profitability while keeping in line with the business value proposition. Fast to adapt to ever changing technological challenges and business needs effectively migrated legacy architecture to cloud based solutions guaranteeing a competitive advantage in the immediate and near term. Analytical and rational during difficult times helped organizations in life-critical industries such as healthcare facing existing challenges while formulating business conscious plans to move forward. As technical liaison with government agencies such as the Office of the National Coordinator for Health Information Technologies and the CDC. Directly participated in state level policy making by participating directly with ACHA Agency for Healthcare Administration as well as providing the technology needed for the privatization of DCF Department of Children & Families thus by creating new and relevant revenue channels.
Creating a simple, yet powerful queue system
Are you also faced with a challenging business requirement to run multiple micro services for thousands of requests? Here are some findings and personal guidelines from Samuel Morhaim to finding the simplest, yet most efficient queue system.
Average Rating
4.5
(2 ratings)
Marking as completed. But let me know if you need changes.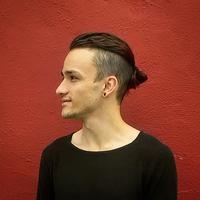 Samuel was great to work with! Very polite and considerate. He explained things very well and provided me with the source files for assets so I had full control over the output.