Not looking for Smalltalk Developers? Find other types of developers:
Hire Now
Freelance Smalltalk developer in Foz do Iguaçu, Brazil
A coder who cares about UX w/+15y of experience and published apps. I can help w/ Node, Angular, Meteor, Vue, Swift, Smalltalk
Basically I've implemented http://airflowing.com using seaside as foundation and my own framework on top of it. It's horizontally scalable and its object database is ACID compliant. Airflowing is a SaaS for service companies. Smalltalk is very powerful, I can help you to go really far. My favourite thing? Doing html5 Single Page Applications using this framework I've made to get productive on that: http://github.com/flow-stack/flow
Hire Now
Freelance Smalltalk developer in Clover, United States
Experienced OO Designer / Developer
I am a OO Designer/Developer with more than 26 years of commercial OO experience, and I am a perfect match for the "Ruby on Rails Developer" position you advertised on dice.com. I have been exceeding client expectations for many years (www.dsbconsulting.com), and would be able to make significant contributions to your projects. In my last assignment (NYK), my part of the system consisted of about 300 domain classes and 1 million lines of code. That includes both server side (GemStone) and client side (Smalltalk). So you can see I am adept at managing large systems.
Hire Now
Freelance Smalltalk developer in San Francisco, United States
Software engineer
Smalltalk was my entry into programming and I was building programming tools for research projects.
Hire Now
Freelance Smalltalk developer in Ashburn, United States
PhD in Machine Learning, 5 years of experience with Python.
I am not a

SmallTalk

hacker, but I enjoy this language and the design principles behind it very much. I would be very glad to help a beginner get a hang of the language and its philosophy, but to an experienced programmer faced with a technical problem (with, say for example a corrupted image) I would not be very useful.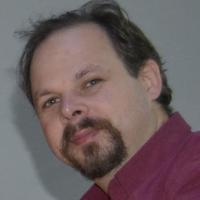 Hire Now
Freelance Smalltalk developer in Beijing, China
Free Software Architect - CTO Consultant - Blockchain Tech Advisor
i am exploring

smalltalk

development with pharo, and i am mentoring students as they learn the

smalltalk

environment.
Hire Now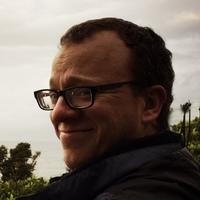 Hire Now
Freelance Smalltalk developer in Portland, United States
Ruby & e-commerce pro
Experienced full-stack engineer with strong background in e-commerce, scalability and making large, murderous robots.
Hire Now
Freelance Smalltalk developer in Dallas, United States
Senior Software Architect, Cloud Engineer & Open Source Contributor at appsoa
Senior Software Architect, Cloud Engineer & DevOps Advocate When problems surface, I methodically turn them into opportunities. My stewardship keeps me intensely rooted from ideation to code with the intensity for focusing on methodologies that maximize outputs and minimizes inputs. By setting into motion, a "mentoring is implied" culture in a self-governing environment influenced by the strict practice of agile principles, a center of gravity begins to form around the requirements. The anatomy of my approach, the composition of strategic units that delivers consistent results with discipline & maturity is the foundation for attracting exceptionally smart people, that you can remarkably trust. What this will achieve will blow you away! Today's proliferation of technology necessitates a ...
Hire Now
Eric Kramer, CISSP, CSM, SCJP
Freelance Smalltalk developer in Columbus, United States
Cross-Layer Business Technologist (programming, design, integration, data, agile/scrum, security, you name it!)
I have a broad and diverse background that includes a degree in Physics as well as over 30 years of experience in Information Technology, including focuses on Application Development, Systems Architecture, Performance Tuning and Risk Mitigation, Project Management, Network Security, Application Security, Database Design/Optimization, Automated Software Verification, IT Automation, System Administration, Agile Project Management, Team Development, Mentoring, Disaster/Recovery Planning, Data Warehousing, and IT Strategy. My technical skills and experience have been gained across a wide variety of business domains, including IT Management, Finance, Banking, Mortgage, Transportation Logistics, Online Retail, Human Resources, Clinical Research, Restaurant Operations, Healthcare, and Busine...
Are You a
Smalltalk
Developer?
Get paid while making an impact. Become a Codementor for the next wave of makers.
Apply Now