Not looking for Slimphp Developers? Find other types of developers: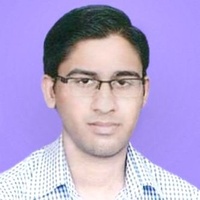 View Profile
Freelance Slimphp developer in Mumbai, India
Full-Stack Developer
I have been working as a full stack developer for about 7+ years. I have experience of consulting for, designing and developing a number of websites and apps. I have experience of shipping products and scaling them.
View Profile
Freelance Slimphp developer in London, Canada
Framework Maintainer @ SlimPHP, Software Developer at Mobials Inc.
I am a very active open source software contributor. For the past 3 years I have been primarily contributing to the Slim Framework [php micro-framework]; where I have become a member of the maintership group. I have been able to translate my open-source work into real world applications most notably in my current role at Mobials Inc. I love to grow professionally and personally; which is what makes working in Open Source so rewarding. I constantly deal with other developers of all skill levels to help them use and understand something that I have made.
View Profile
Freelance Slimphp developer in Natividade, Brazil
Full-stack and mobile developer, 9 yrs exp
I enjoy challenges and developing simple solutions to big problems. I also believe that with determination and commitment, everything can be done. Clean code and automated tests make me really happy! I'm a follower of the Agile methodology, and always giving the best of myself to improve my knowledges. I'm absolutely open to new technologies, methodologies or concepts.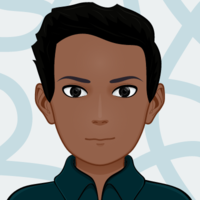 View Profile
Freelance Slimphp developer in San Francisco, United States
I'm a full stack developer doing Backend and Frontend work using PHP, Firebase, Javascript, Servers, Google App Engine, doing DevOps on AWS, Digital Ocean & Google Compute Engine,
Over 10 years doing core application development and also spend of a lot of time working with teams of developers as CTO. I have a lot of experience and knowledge. I design architecture for apps, write a lot of PHP code, can answer questions around PHP, very experienced with Firebase and several of the Google APIs and Products and use the Google Cloud Platform.
View Profile
Helge Sverre Hessevik Liseth
Freelance Slimphp developer in Bergen, Norway
Partner & System Developer @ Guilty AS
I am an expert in building web applications and multi-tenant SaaS applications with in PHP using Laravel, VueJS.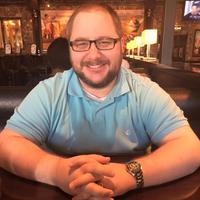 View Profile
Freelance Slimphp developer in Austin, United States
PHP Developer
Howdy! My goal as your mentor is to not only help solve your problem but to help you grow and evolve as a developer by helping you understand the solution and why (I feel) it is the best approach to take. A little background as to what got me here: I started writing PHP when I was in middle school and have never looked back. I came to codementor because I remember how empowering and helpful my mentors were when I was just learning PHP 4. If it wasn't for them I would not be where I am today so I'm hoping to give back to the community. Currently I work with a team of developers using PHP along with other languages to build custom features for our clients. Our application is one of the largest in the 340B space and handles millions of records in a single transaction. I've learned throu...
View Profile
Freelance Slimphp developer in Greenfield, United States
FullStack, PHP, Javascript, Angular Developer
I am an experienced PHP and Angular developer with over a decade in the field, primarily focused on e-commerce and ad-hoc projects for companies ranging in size from small startups to those producing $50m/year revenue or more. My specialty is to straddle the line between understanding high-level business requirements and being able to project manage, including sourcing and managing subcontractors, and writing code myself. My past experience in Sales as well as a Technology Director with a startup that raised over $1m in capital gives me a unique perspective that many developers do not have. I believe my unique blend of skills and experience make me the most balanced and knowledgeable choice for your next project!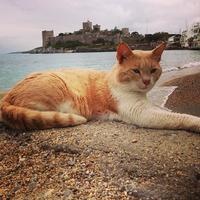 View Profile
Freelance Slimphp developer in Vancouver, Canada
Senior Web Developer at ShareDesk
10yrs+ full stack developer, experienced angular.js developer. Technical expertise includes: angular js, php, mysql, web focused server configuration/management/devops with AWS, dedicated or cpanel/plesk (preferably not)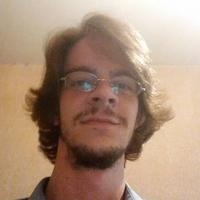 View Profile
Freelance Slimphp developer in Sofia, Bulgaria
Web technologies developer. Writer. Perfectionist. Night lover.
Passionate full stack developer. Writer. Perfectionist. Creator of @node-minibase, @regexhq and @postjson. ArchLinux user. I'm out for 1-2 weeks. I'll be back ~15-20 february 2017. [TODO update]
View Profile
Freelance Slimphp developer in Solihull, United Kingdom
A full-stack & polyglot developer from England, UK with over 14 years experience. An excellent communicator, familiar with multiple backend languages, stacks, front-end frameworks and devops practices (and buzzwords like angular, scss, coffeescript, bootstrap, ansible etc). I am passionate about clean code, as well as agile best practices (including TDD) and integrate this into all of my work. I have worked on hundreds of projects for companies from mom-and-pop stores to large international fortune-500 companies and have a wealth of experience I would be more than happy to share.
View Profile
Freelance Slimphp developer in San Salvador, El Salvador
Professional Software Developer 8+ years of experience.
I'm a jack of all trades software developer, I can help you with: performance issues, killing that nasty bug that is being on your back for weeks!, tune and speed up your SQL querys, and reduce your page load times.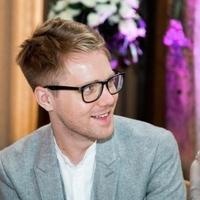 View Profile
Freelance Slimphp developer in Greenwich, United Kingdom
Alex Garrett
I'm a PHP developer, with years of Laravel experience. I'm the founder of Codecourse, where I teach people to code with screencasts. I love breaking complicated topics down so they make sense, and can help with general advice or specific questions related to PHP, Laravel, Slim 3, Silex, Vue.js (or Vuex), HTML and CSS :)
View Profile
Freelance Slimphp developer in Charlotte, United States
Full stack LAMP/LEMP/PHP developer with 8+ years professional exp.
I have been building custom web applications for 8+ years. I am a full stack LAMP/LEMP developer with a Computer Science degree from a top ranking university. I am a public speaker, co-organizer of the Queen City PHP meetup group in Charlotte, NC, and startup kool-aid drinker.
View Profile
Freelance Slimphp developer in Ashburn, United States
Jeff Carouth has been a professional developer for over 12 years. He specializes in web applications of various sizes from the simple to larger SOA-driven applications.
View Profile
Freelance Slimphp developer in Kusadasi, Turkey
Sr. Developer & DevOps at Doktorsitesi.com
I am a 37 years old Developer & Computer Scientist who works with passion & add values to projects participated in. Linux enthusiast.
Are You a
Slimphp
Developer?
Get paid while making an impact. Become a Codementor for the next wave of makers.
Apply Now