Not looking for Slick Developers? Find other types of developers:
View Profile
Freelance Slick developer in Bangkok, Thailand
Scala/Big Data specialist
I'm a freelance Scala, Big Data, and Java specialist and I develop Internet and Big Data applications. I've developed Internet applications for more than 15 years and I developed several Internet applications for high traffic sites. Besides this, I have experience developing Big Data applications. Specialties: Scala, Java, NoSQL, Big Data, high traffic Internet applications
View Profile
Freelance Slick developer in Kitakyushu, Japan
Full Stack Developer
I started learning to program when I was 10 years old, and have had a passion for it ever since. As an adult, I've worked for a variety of companies developing robust and secure business applications and system-to-system interfaces for government agencies and financial services companies. Through that experience, I have gained extensive application development experience as well as specialized knowledge in network/socket programming, graphics and UI programming, web services prorgramming, secure application design, and data analysis.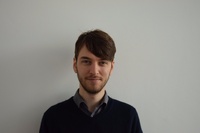 View Profile
Freelance Slick developer in Berlin, Germany
Experienced Scala/Android Developer | Expert Mentor
I'm a Scotsman who lives in Berlin. I'm a bit of a perfectionist, I'm passionate about producing the best quality software I can. I'm currently doing a lot of functional programming in Android, but I've worked with various different stacks. I have over 10 years experience writing software.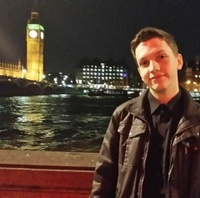 View Profile
Freelance Slick developer in Hammersmith, United Kingdom
Passionate student fluent with C# and Java
I'm a computer science student at Imperial College with many years experience in C#, Java, Ruby, PHP, Lua and others. I've written web applications, games, form-based desktop applications and phone applications. I'm passionate about writing good, modern code with good automated tests to ensure its correctness.
View Profile
Freelance Slick developer in Buenos Aires, Argentina
Versatile and experienced full-stack software developer. Lots of technologies.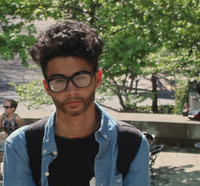 View Profile
Freelance Slick developer in Seattle, United States
Experienced Developer & Designer
Born in Seattle, Washington, I found a love for technology at a young age. I began to become curious as to how everything I was using worked. Many years later, I found myself creating full-scale projects including all graphics, marketing material, and programming. After doing this with no pay for many years, I finally felt I developed the skillset to go out and work for others. As of now, I take advantage of all the skills I learned and provide multiple design and development services. As someone who has had their fair share of experience in this market, I know how many times you've come across someone saying they know what they're doing just to be provided a mediocre product with a clear lack of skill. I can assure you that any work done by me looks professional and all skills used to co...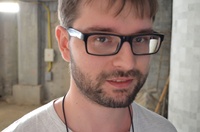 View Profile
Freelance Slick developer in Moscow, Russia
Scala developer
I develop backend projects using Ruby and Scala/Java more then 5 years. Over the years I was engaged in gamedev projects, online shop, video shop, recommendation system using ML. I have a deep knowledge of these platforms and the ecosystem (often used libraries). Also I have goos experience with many database systems including PostgreSQL, MySQL, Elasticsearch, Redis, Cassandra.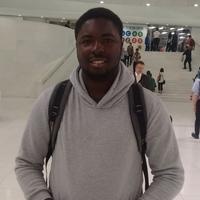 View Profile
Freelance Slick developer in New York, United States
Fullstack Developer
I am a Fullstack Developer. I do Ruby on Rails and React as well. I learnt how to program with Ruby on Rails. I have been working with it for close to a year and half now. I am also proficient with HTML, CSS and Javascript. I use CSS frameworks like Bootstrap and Materialize. I use GitHub and Bitbucket for version control and I use Pivotal Tracker and Trello for project management as well.
View Profile
Freelance Slick developer in Dusseldorf, Germany
Senior Backend Software Developer
I am a software developer based in Berlin. I finished my MsC in Computer Science and Engineering 8 years ago and I have been working as a Backend developer ever since. I have experiencing mentoring developers and working through an architecture to come up with elegant solutions. I love to pick up a difficult problem and come up with the simplest possible solution, I believe that in most cases, simplicity leads to a more maintainable, easier to read and future proof systems. Scala is currently my primary programming language and I also have extensive experience with Ruby and Python. I like to work in the intersection between software development and infrastructure, I think this are offers plenty of interesting and challenging problems.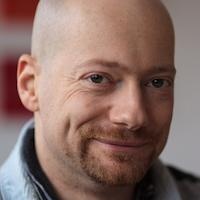 View Profile
Freelance Slick developer in Stuttgart, Germany
freelance developer/trainer , 15+ years teaching experience
I am a trainer for software development (former developer) - I am passionate about helping people tackling complex problems, and I have a lot of teaching experience in a large variety of languages and frameworks. I have been working as a university lecturer and freelance trainer in Germany for the past 15 years, instructing and helping students and developers at small and large companies. I am based in Freiburg, southern Germany, but I frequently travel through Germany for client work and the world for experience. I'll be glad to help you.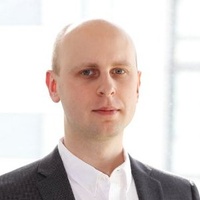 View Profile
Freelance Slick developer in London, United Kingdom
Scala Consultant
I'm software engineer with 10 years of experience with last 3 years mainly in Scala.
View Profile
Freelance Slick developer in Arlington, United States
Java / Scala help
I can help with anything Java / Scala!
Are You a
Slick
Developer?
Get paid while making an impact. Become a Codementor for the next wave of makers.
Apply Now