Find a mentor

Web Programming

Mobile App Programming

Programming Languages

Data Science /Engineering

Database /Operations

Others
Vyacheslav
Experienced Software Engineer, with Project Management Experience
For every 15 minutes
High load web projects, bespoke software development, project management experience DevOps: Ansible,Vagrant, Chef PAAS & Cloud: (AWS, Amazon beanstalk, Redhat openshift, OpenStack, Digital Ocean) Continuous integration (with Jenkins / Bamboo) Client stack (javascript core, AngularJS, HTML5 apis, jquery) Pure JS stack (Javascript, AngularJS, Node.JS, mongo) NoSQL (mongodb) LAMP stack (PHP, MySQL, Linux) Windows stack (asp.net MVC, MSSQL 2000-2008) -> DevOps & Development inquiries: http://www.softasap.com/ -> Github http://github.com/voronenko/ -> Ansible roles (MIT, BSD-3 clause) on a galaxy: http://bit.ly/ansible_roles -> Get in touch: check for available 30 minutes slot https://calendly.com/voronenko/30min
Documentation as a project
This article, based on experience, demonstrates approach of organizing documentation in your project aiming following: * Make easier s/w project transition to support * Get single entry point for updates and info * Get project documented from multiple angles * Get your stakeholders involved * Get your developers involved * Get your ops involved * Get your testers involved
Using ansible-container to build your next application base image
Article describes approach for the ansible-container to be used to construct and build application images in docker. In particular, choosing init system, running multiple services withing container.
Træfik — as an alternative reverse proxy to nginx for self hosted dockerized applications
Reverse proxy can be executed in many ways, we can make custom service, we can use Nginx as above, but it would be really nice if for such smaller projects there could be easy configurable tool, with dynamic discovery of new subdomains, loadbalancing etc. In NodeJS world PM2 came. In docker world - once of the recent options is Traefik (traefik.io), written in Go language that promises to help us with that
VIEW MORE POSTS
Average Rating
4.9
(18 ratings)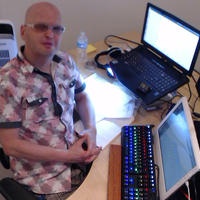 Vyacheslav (aka "Slava") was an EXCELLENT mentor. He was very patient and SUPER knowledgable of Amazon Webservices and EC2 instances. He helped me setup our load balancer on our Opsworks setup! Thanks Slava!
Good quick tip. Thank you so much for helping me with my Angular problem.
Precise, clear instructions and had some great resources to share, thank you!
He was very helpful and knows his ansible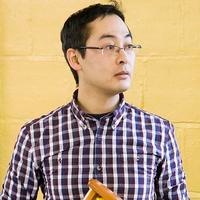 Excellent programmer and advisor!
Great help! I look forward to working with Vyacheslav again :)
Very helpful. Ansible can be very powerful but you need to know how to use it, Slavko was very helpful and patient.
Expert opinion, that I needed.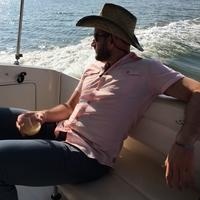 excellent. Helped me solve a problem that had me stuck for an entire day.