Freelance Slack Developers Available for Hire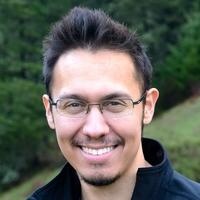 Hire Now
Freelance Slack developer in Wildomar, United States
I use technology to enrich people.
As a serial entrepreneur over the past 2 decades, I have a powerful understanding of business, technology, and people. I have scaled code to reach millions, both from a development and server perspective. My strength lives in my ability to communicate abstract concepts and support others in thinking through complex thought processes. I understand various components of tech, from DNS, to APIs, to servers, to development, to frontend/backend, and I can help someone think through their project and learn what's best. I can also share in a way that is sustainable, where someone is learning on their own. I want you to succeed without me. I also have consulted around business strategy and the psychology of entrepreneurship to optimize success. If you're not satisfied with any time we spend t...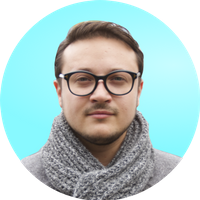 Hire Now
Freelance Slack developer in Nizhniy Novgorod, Russia
UX/Product Designer & UI Developer with 10+XP
Im expert UI/UX developer and designer with 9 years experience in design and 4 years in development. I'll be glad to help you with ui/ux for mobile and web apps. Also im professional coder.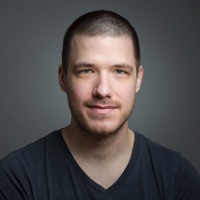 Hire Now
Freelance Slack developer in Zagreb, Croatia
Javascript Front End Developer, UX Designer, Consultant
I am a development and UX design expert who helps companies build complex custom-made web applications by focusing on a single project at a time, having an agile proactive approach, and building software with business goals in mind. Through my boutique consultancy — codetree.co I work with established companies and passionate entrepreneurs to help them map out, design, and deliver their most important projects on time. Things I value: - Effective communication that keeps everyone informed and on the same page - Delivering weekly measurable results by showcasing working and improved software - Simple and transparent relationships in which everyone can speak truthfully Reach out and let's discuss your current challenges and future plans. At that point we will have a better idea as to whe...
Hire Now
Freelance Slack developer in Naples, United States
A experienced Python and JS developer who loves Linux and open source
I'm a young developer who loves Python, JavaScript, Linux, and all things open source. Some of my work includes the creation of a popular open source personal assistant (hhttps://youtu.be/TDWHCwwTsOY), and managing a large tech blog (http://gadgetblur.com). I'm skilled and experienced in a wide variety of different Python and JS libraries, including Django, Flask, htmlpy, cgi, electron, telegram and

slack

bot APIs, and many others, as well as having experience in Linux server administration. Check out my github and feel free to message me!
Hire Now
Freelance Slack developer in Ashburn, United States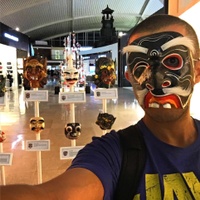 Hire Now
Freelance Slack developer in Bangkok, Thailand
Consultant - Senior Software Engineer - Javascript
These past years, I helped setup a PaaS company from scratch while living in Chiang Mai, I contributed to a fin-tech company in Sanlitun, the vibrant heart of Beijing, and more recently experienced working in the scope of a Fortune 500 OTA company in Bangkok. I've been working with a lot of different technologies so my help spectrum is wide. I'm currently working with Node.js, React.js and React Native on a daily basis; these are definitely my "forte"s if you need a pair programming session. More information available on my LinkedIn.
Hire Now
Freelance Slack developer in Los Angeles, United States
Ruby / Rails / React / ReactNative / Redux / Remote
As a web system engineer, a project manager, and a skilled communicator, I have been working on web application development since 2005. I started to be a pure Ruby/Rails engineer from 2008. After joined in Intridea in early 2011, I became an experienced remote-working web system maker with full stack of knowledge, including both frontend and backend technologies. Meanwhile, I'm good at business logic designing and product prototyping as well. Starting from year 2015, I have been mainly focusing on React/React Native ecosystem in my side project. In past 10+ years of my career, I worked mainly on 20+ different kinds of web systems, I contributed to some open source projects, I shared my skills and knowledge with other people in offline meetups, I studied online courses in egghead and co...
Hire Now
Freelance Slack developer in Fleury-Merogis, France
Fullstack developer : iOS / Android / Ruby on Rails
I live in Paris (France) and used to work for international company. I started as a Web developper in 2009, in a communication Agency in France. I developed my first mobile application in 2011. Now I'm a freelancer who build native mobile application and websites every days and I love my job.
Hire Now
Freelance Slack developer in São Carlos, Brazil
Independent coder that loves free-as-in-freedom software.
Hire Now
Freelance Slack developer in Jodhpur, India
Full Stack Developer
I am a Full-Stack web developer aimed at making web application with awesome user experience and powerful backend. I speak Python and bleed JavaScript, using Django and Node.js as server side frameworks and Angular.js and Backbone.js as front end frameworks. A hard-core competitive programmer, with a deep knowledge of various Data Structures and Algorithms, active on various competitive platforms. Apart from this I am a self-proclaimed Graphic Designer, an amateur contributor to open source and an all round nerd.
Hire Now
Freelance Slack developer in Suzhou, China
Self-employed technical consultant, solution architect and full-stack developer
Bai has over 16 years software engineering experience, including 7 years freelancing and consulting experience. He has significant experience in building large-scale distributed systems, design and implementing of RESTful application architecture, migrating monolithic applications to Microservice architecture, pragmatic agile programming coach etc. He has written lots of blog entries and sample codes to demonstrate the technologies he had used and he is interested in. Some blog entries were referred by Oracle blog portal. He is active in open source communities and he is always trying to introduce the new cutting-edge technologies in his new projects. In 2012, he was invited by Redhat to attend 2012 JBoss User and Developer Conference at Boston and received the 2012 JBoss Community R...
Are You a
Slack
Developer?
Get paid while making an impact. Become a Codementor for the next wave of makers.
Apply Now