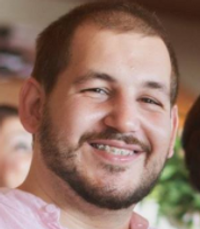 Francisco José Solís Muñoz
Full Stack C++ Senior Developer
I am an expert in C++ developer, application and library design. Autogeneration of documentation compliant code. Porting of algorithms to parallel using OpenCL and CUDA, with integration on Cloud Computing using Python 3.x and Boto library. Writer of LaTeX documents and vector graphics design.
Involved at HPC Execution strategies policy development and profiling. University teacher of C++. Experience in a high degree at parallel computing application development using hybrid architecture (OpenCL and CUDA) with fast implementations and porting. Digital Signal Processing in C++ with creation of a library for voltage signal analysis. User Interface design and creation using Qt5 with OpenCV integration. Compilation of projects using CMake
Teacher at the university of Python 3.x. TkInter User Interface creation and OpenCV integration.
How and why I built Artifical Intelligence algorithms for Digital Signal Processing library and testbench
The process for implementation of a library and a testbench.