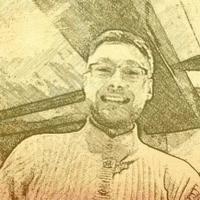 Sinisa Kolarevic
iOS (Objective-C, Swift) software engineer. Clean code lover. Problem solver.
For every 15 minutes
Hello! :) My name is Sinisa. Let me tell you a little bit about myself. I've started hanging out with computers when I was in high school. I've started writing software when I went to college, in 2005. Since then, I never stopped writing it :) I've started my professional software development career in 2012. I've done various professional software development in various technologies/frameworks/platforms. From all the technologies and platforms I have worked with, I've come to love iOS development the most and iOS software development is what I specialize in. I am experienced software engineer with: - 5+ years of professional iOS (Objective-C, Swift) software development - 3+ years of professional Android software development - 5+ years of various professional software development including Web, Backend, Custom software development in various technologies/frameworks including C#, .NET, Java, JavaScript, SQL, XML, JSON, HTML, CSS. I am skilled in: - iOS, Objective-C, Swift, AutoLayout, CoreData, UIKit, Interface Builder, Storyboards - Android, Java, Kotlin, Activity, Layout, Services, Intents, Fragments - C#, .NET Framework, SQL, XML, JSON - Object-Oriented Programming (OOP) - Software Architecture - Software Design Patterns - Software Testing - Project Organization I also have a Masters degree in Computer Science. Let's get in touch :) I'd be glad to help you if I can.
Average Rating
5.0
(2 ratings)
Great mentor, very knowledgeable and patient
Very knowledgeable, sharp, and invested mentor! He works with you and helps you think of all possible solutions to issues or directions to achieve a task. He is very invested and resourceful and an overall great help!