Freelance Singleton Developers Available for Hire
Hire Now
Freelance Singleton developer in Studio City, United States
Director, Engineering at Ranker
Expertise in Java, Spring Framework, NoSQL, Automation, Rackspace, Monitoring and Optimization, DevOps, Ansible, etc
Hire Now
Freelance Singleton developer in Centreville, United States
President/Founder at Code Corps
GitHub Repository: http://github.com/jacobheater I am an engaging individual with a strong passion for software architecture. I have excellent interpersonal skills, and communicate well in both oral and written forms. I am a natural leader and have experience in leading a team of developers, client presentations, meetings, and exhibit good leadership characteristics. I have software architecture experience in small and enterprise level applications, and am highly experienced in the SDLC process. I enjoy working in a team setting, in fast-paced environments and leading a team to success. I believe that writing high-quality code is a must, not a nice-to-have, and I enjoy mentoring developers and learning from other people. I am highly skilled in multiple programming languages and platfor...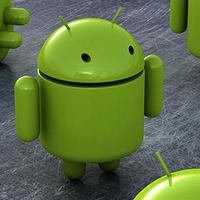 Hire Now
Freelance Singleton developer in Bengaluru, India
Software Development Engineer @ Amazon.com
Sharp, Top-Producing Software Developer with around 3 year's experience involves programming expertise. Technical Skills Tools: Visual Studio 2013, Eclipse, SQL Server 2012 Languages: C#, C, C++ ,Python, Java, HTML, CSS, XML Scripting Languages : javascript , JQuery, Sound Knowledge On: Dot Net Framework, Socket Programming, Windows Services like WCF Services, Web Based Application , Web-Services like REST API's, MVC, Adobe Flash, Database Tuning, Object oriented concepts, Algorithms, Data Structures, N-tier architecture.
Hire Now
Freelance Singleton developer in Coldwater, United States
Computer Software Professional, Audio Engineer, Student.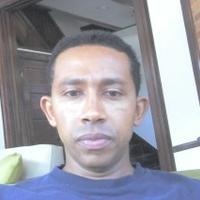 Hire Now
Freelance Singleton developer in Silver Spring, United States
Senior .Net Developer
• More than 13 years of overall software development experience having expertise in all stages of the whole software development life cycle. • Microsoft Certified Solution Developer in .Net • Proficient in Object Oriented Analysis and Design(OOAD), Object Oriented Programming (OOP), ,design patterns, software development best practices, Agile development Methodology, and TDD • Excellent interpersonal, communication and organizational skills, productive relationships by working effectively with team members at all levels; easily adapt to new environments and with great potential to learn. • Have a great passion about technology and always try to keep up by reading tech blogs, checking out developer podcasts and webcasts, and attending developer training classes
Hire Now
Freelance Singleton developer in Pittsburgh, United States
Senior Software Engineer at Google
Senior Software Engineer at Google Inc. in Search working on the backend serving infrastructure for Knowledge Graph, a massive database of millions of real-world things and billions of connections between them, which is used to power "cards" that summarize information about those things (such as when searching for famous books, movies,TV shows, music albums, celebrities, politicians, places, etc.). In addition to working at Google during the day, I also moonlight as a tutor and mentor. Answering programming questions is a passion of mine, as can be seen from my StackOverflow profile (where I am in the top 0.3% by reputation)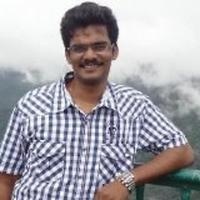 Hire Now
Freelance Singleton developer in Pune, India
Analyst at a Top Notch Bank in the IT domain
** Having over 8 Years of experience in Software development and design ** * Oracle Certified Java Professional - Java SE 6 Programmer. * Completed M101JS Certification , MongoDB for Node.js Developers. * MapR Certified Spark developer – DEV 360 – Apache Spark Essentials. * Involved in Deployment of applications in Application Servers (Cluster) like Glassfish which involved setting up of all configurations related to the application server. * Co-ordinated for setting up of URL-Redirection, Load Balancing and SSL enabling in Apache Web Server * Experienced in handling Databases Oracle9i, 10g, 11g ,MS Sql Server. ** POLICIES ** =================== * If you are dissatisfied with my service in any way, I will refund you in full * I do not generally charge for the "...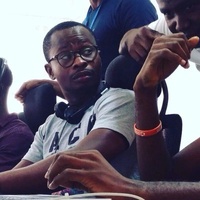 Hire Now
Freelance Singleton developer in Lagos, Nigeria
A passionate JS fullstack develop with 5+ year experience in software engineering. Built 10+ apps from ground up
I am a complete music lover and a multi-skilled engineer who has over the years worked on projects spanning across mobile, web, desktop and hybrid apps. You can call me Master of all :). I worked on the ever-growing EDVES Basic for elementary & senior secondary schools. When I'm not found coding, I'm either listening to music or writing super codes (coding again? Yes, coding!)
Are You a
Singleton
Developer?
Get paid while making an impact. Become a Codementor for the next wave of makers.
Apply Now