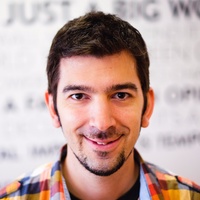 Simon de Carufel
Mobile developer, part-time traveler, food enthusiast, photography & music aficionado.
$7.00
For every 15 minutes
I am a mobile developer with 5+ years of professional experience, building rich native applications with extra care on performance, usability and slickness.
Eastern Time (US & Canada) (-05:00)
French, English
I am developing mobile applications full-time using Swift for over a year an a half, and was involved in at least four apps rated 4+ stars.
I've been working on more than 20 iOS applications in the past 5 years as a mobile developer for a first-class mobile solutions company.