Not looking for Signal processing Developers? Find other types of developers: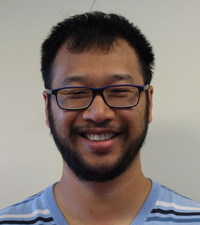 Hire Now
Freelance Signal processing developer in Mississauga, Canada
PhD, former university instructor and software engineer with 20 years of software development experience in MATLAB, Python, Java, C, and C++. Image Processing and Machine Learning are part of my all-balanced diet. Students get a 33% discount!
I use concepts in 1D

signal processing

and apply them to my work in image processing. Concepts such as the Fourier Transform, Laplace Transform, Convolution and so on are easily translated over to images. I have also taught

signal processing

courses at my university - specifically Analog Communication Systems, Real-Time Control Systems and Digital Control Systems.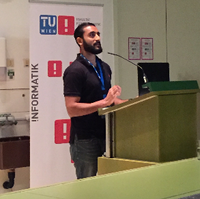 Hire Now
Freelance Signal processing developer in Deptford, United Kingdom
Founder @ NumberEight
My Master's thesis at the Delft University of Technology (recently graduated) was in

Signal Processing

and my Master's thesis was in sensor-based music recommendations which went very well. :)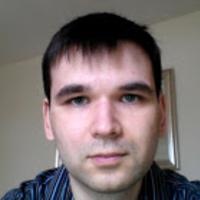 Hire Now
Freelance Signal processing developer in Cebu City, Philippines
C and Python hacker from Russia
I contributed a high-quality resampler to the Wine project, and wrote a DTS encoder (dcaenc). Also, I have evaluated, using a psychoacoustical model, the audibility of distortions introduced by various resamplers that come with PulseAudio.
Hire Now
Freelance Signal processing developer in Baton Rouge, United States
Wilbert McClay,PhD.,MSIA, provides strategic direction in content development and partner identification for STEM disciplines, especially computer, physics, and engineering. In addition to academic leadership roles, he heads the company's efforts to develop machine learning algorithms and business logic that automate its customized services. Wilbert McClay,PhD.,MSIA, has served as Managing Technical Scientist at Aerospace Corporation; and Principal Investigator, Visiting Scientist, and Computer Engineer at Lawrence Livermore National Laboratory. He brings expertise in developing machine learning algorithms,signal processing, and image processing; advanced systems processing across multiple platforms; advanced radar signal processing; and developing Bayesian Networks for tracking and det...
Hire Now
Freelance Signal processing developer in East Northport, United States
Audio DSP (and analog electronics) engineer
Concentrated in

signal processing

in school, answer questions on dsp.stackexchange.com in free time: http://dsp.stackexchange.com/users/29/endolith Example code using numerical methods to solve for Legendre and Bessel filter designs: https://gist.github.com/endolith/c80f9e6bf3b407c2f567 https://gist.github.com/endolith/3f74c4ec9ea623812cca
Hire Now
Freelance Signal processing developer in Ealing, United Kingdom
4 years C & DSP programmer / application developer
Working as professional DSP programmer, very experienced with fixed point, different kinds of operations, and how it works on real DSP architectures.
Hire Now
Freelance Signal processing developer in Fairfax, United States
Ruby / Rails expert,
Hire Now
Freelance Signal processing developer in Miami, United States
Solutions Architect
Passionate about software from DevOPS to Quality Assurance, from Developer to Architect with the right amount of business skills, marketing and sales. Specialties: Distributed Application Design, Object Orientated Programming, AngularJS, REST API Design, PHP, MySQL, PhalconPHP, MongoDB, Python, Flask, Zend Framework, Linux Administration, Symfony, Quick Test Professional, WatiN/R, Magento, Wordpress, Adobe & Microsoft Suite, MacOs, Amazon Web Services, Google Cloud, VMWare and more. Large Scale Software Development Strategies, Center for Disease Control regulations and reporting guidelines. Health Information Exchanges, Direct Secure Messaging, HIPAA Regulations and Meaningful Use guidelines. Experienced in successfully negotiating and implementing new technologies in change-advers...
Hire Now
Freelance Signal processing developer in Ho Chi Minh City, Vietnam
iOS developer
I have 8 years experience in software development and 5 years as an iOS developer with extensive background on dsp/computer graphics.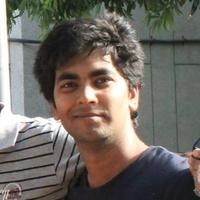 Hire Now
Freelance Signal processing developer in Hyderabad, India
Data Scientist and Backend developer
I am Shubham Dokania, Co-founder, Greplr, A hyperlocal suggestions and search based aggregator app based on Indian market. I have experience in handling servers and creating scalabe backends. I am actively involved in Machine Learning and Artificial Intelligence related projects. you can checkout my CV at http://shubhamdokania.me/assets/cv.pdf .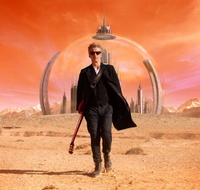 Hire Now
Freelance Signal processing developer in Chicago, United States
I Took the Long Way Round
I've been developing software for everything from 8-bit CPUs to multi-node high performance supercomputers, and worked in nearly every industry there is. Much of my code even from 20 years ago is still running reliably, and all of my life-critical code is still around because it's difficult to verify those applications. I've even written full custom emulators to avoid recertification costs, including system idiosyncrasies many customers had used over the 25+ year span of the product we were replacing. At every job, and on every contract, I treat it as an opportunity not only to help people see new methods, but especially to understand and learn how other people feel, think, and view what they do, and then find ways to connect with them so we all feel comfortable enough to work at our best...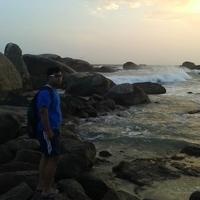 Hire Now
Freelance Signal processing developer in Indore, India
Senior Full Stack Software Developer and R expert
I am 2010 graduate batch from Michigan State University having Bachelors degree in Mathematics. From then I have worked with a breadth of companies from software giant EBAY to a 1 year old startups. In EBAY, I have lead a team of 4 engineers. I have solid grasp of software engineering and worked with very interesting technologies.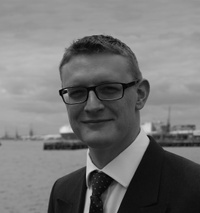 Hire Now
Freelance Signal processing developer in Cambridge, United Kingdom
PhD in Fluid Dynamics. Experienced developer in MATLAB, python and Flask, with experience ranging from startups to heavy industry.
A test-driven developer with strong background in data visualisation, computational geometry, optimisation and an increasingly strong machine learning skill set. I also have the attention to tedious detail required to create logically structured, swagger compliant, intuitive and well documented APIs and web services :)
Hire Now
Freelance Signal processing developer in Mountain View, United States
Seasoned C/C++ coder with diverse experience from working for Apple to various start-ups
I honed my coding skill and expertise in machine learning at Apple. If you are a Mac or iPhone, my work is in there. My have worked in both low level algorithm implementation in C/C++ and application development in Objective-C, Swift and Java. After almost 10 years of tenure at Apple, I series short projects at various places, including start-ups like Lytro and Navdy and big companies such as Netflix. I love to use what I know to help others to jump start or to overcome obstacles.
Hire Now
Freelance Signal processing developer in Lille, France
Data scientist
Hi, I'm Kamel, I work in a startup in northern France, Lille in a startup as a data scientist. I studied Mathematics and Computer science and I'm specialized in mobile robotics and data analysis.
Need to Hire a Senior
Signal processing
Developer?
Get Started
Are You a
Signal processing
Developer?
Get paid while making an impact. Become a Codementor for the next wave of makers.
Apply Now