Not looking for Shrine Developers? Find other types of developers: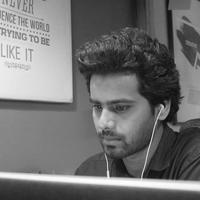 View Profile
Freelance Shrine developer in Deoria, India
CTO/Deep learning Researcher (NLP) @ Neuron
I am the CTO/Deep Learning Researcher(NLP) at Neuron and supervise the research and development work of Neuron's core NLP platform. Area of work: - Deep Learning in NLP - Recurrent/Recursive Neural Nets, Convolutional Neural Nets, Attention Networks - Sequence Labelling, Sentence Classification, Auto encoders, Encoder-Decoder Models, Sentence Embeddings, Predictive Statistical Modelling - Machine Learning - Regression, Ensemble Learning, Neural Nets, Recommendation Systems Interested in working with: - Memory Networks - Deep Reinforcement Learning - Deep Generative Models - Optimization methods for DNNs - Deep Learning for Computer Vision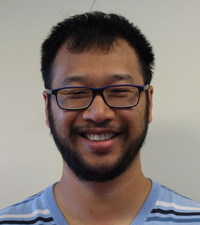 View Profile
Freelance Shrine developer in Mississauga, Canada
PhD, former university instructor and software engineer with 20 years of software development experience in MATLAB, Python, Java, C, and C++. Image Processing and Machine Learning are part of my all-balanced diet. Students get a 33% discount!
- Ph.D. (2013) - Electrical & Computer Engineering, Ryerson University, Toronto, Ontario, Canada: http://www.ee.ryerson.ca/ - Licensed Professional Engineer (P.Eng.) - Province of Ontario, Canada: http://www.peo.on.ca - Currently a CodementorX developer: https://hire.codementor.io/ - Former Vanier Canada Graduate Scholar (2010-2013): http://www.vanier.gc.ca/en/home-accueil.html - Currently an Advanced Computer Vision Engineer at Zebra Technologies: http://www.zebra.com - Was an instructor in various Electrical & Computer Engineering courses at Ryerson University: http://www.ratemyprofessors.com/ShowRatings.jsp?tid=1558334 - Research focus: Computer Vision, Image Processing, Machine Learning, Numerical Methods and Optimization: http://scholar.google.ca/citations?user=5piX29gAAAAJ&hl=en - 20...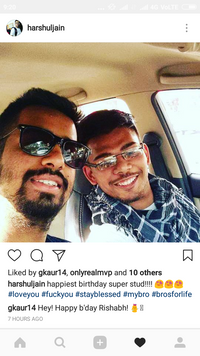 View Profile
Freelance Shrine developer in New Delhi, India
Expert Python developer with 3 yrs of experience
You give me anything, I will try my best to reach to the solution. > I am a Python tutor, and active open source contributor and a philanthropist. I do Codementor because I love to help people out within my areas of Expertise. > I have won, and participated in couple hackathons. My projects can be viewed at https://github.com/harshul1610 > I am an active Volunteer , Speaker at Python conferences and Meetups. > I have total of around 2 years of experience into Python and pretty confident to help out others.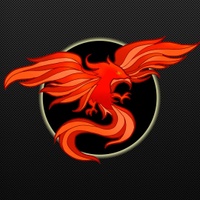 View Profile
Freelance Shrine developer in Bengaluru, India
GSOC '16, Deep Learning @ Pitney Bowes
I am currently working as a deep learning engineer at Predible Health, Bangalore. We are using deep learning and cloud computation to deliver radiology reporting on web browsers. My specialties are building deep learning pipelines, scientific computing and building high performance python libraries. Ground Rules: 1. Payments will only be accepted via Codementor platform. 2. I will refund the amount if you are not satisfied. 3. max( myrate, yourrequestRate ) will be applicable.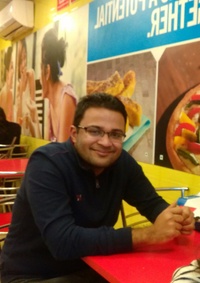 View Profile
Freelance Shrine developer in Kanpur, India
Python C++ R Matlab Programmer with expertise in Machine Learning and Data Science with experience of 2+ years
Open-Source Developer and Data Science Expert. I have experience in programming languages Python, C, C ++, R, Matlab Programming with special interests in software development, Machine Learning, and Data Science. I would love help anyone in the projects that overlap my experitse and interests. Former Digital Analyst at Accenture. Research Programming(Matlab) intern at IIT Kanpur.
View Profile
Freelance Shrine developer in Vasant Kunj, India
Data Science | Machine Learning | Pythonista
I'll do my best guiding you in areas of Data science,Machine/Deep learning,web development using Python, Version Control System (Git), and some hacks to be more productive. I've been to a lot of hackathons and have won some.Currently, I'm part Stanford's Scholar Initiative and doing independent research on Machine/Deep Learning. Also I am a core member of PyData community and have given some talks there and love to mentor people.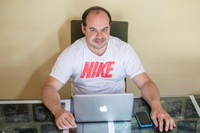 View Profile
Freelance Shrine developer in Rio de Janeiro, Brazil
Very seasoned developer with an eye for business efficiency and problem solving
I'm a Computer Engineer with a MsC in Computer Graphics and Signal Processing and a PhD in Medicine, that combination might seem odd but it has been a long journey from Engineering to Medicine and back to Engineering (with a foot still in Medicine). I have 20 years experience with Programming and Development. My main talent is to solve problems. Debugging a hard to find bug? Yes, that's what I like! You have a complicated problem you don't even know how to begin? I like it!
View Profile
Freelance Shrine developer in Chaoyang, Taiwan
I'm an expereinced software engineer with expertise in Python / Data Analysis / Machine Learning. Prior to that, I have been working on web development for more than 4 years, mostly with Ruby on Rails.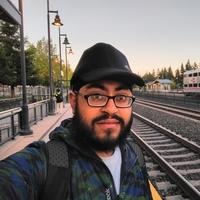 View Profile
Freelance Shrine developer in Varanasi, India
All things python
I am a developer with the SymPy project. I have been involved with the project for over an year. My nights are usually spent coding in python. I also worked on a Google Summer of Code project with SymPy in 2015. This year(2016) I mentored as part of Google Summer of Code for SymPy. I have also given talk at PyCon UK, 2016 and delivered a tutorial on SymPy at SciPy 2016.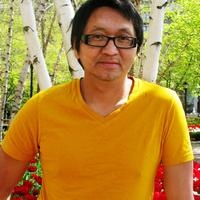 View Profile
Freelance Shrine developer in Westbury, United States
Data Science/Software Consultant - Computer Science Professor at Fordham University/Courant Institute
8+ years of experience in Software Development; currently architect, lead and manage technical teams building Data Analytic Engine on high-performance and scalable distributed platform; apply Machine Learning algorithms to develop predictive systems; collaborate with high-level executives and achieve highly on creating Business Model & Strategies for Analytic Engine; successfully managed Software Development teams for high quality large scale products (best software product awards in 2008); ); pioneered in the area of "Stochastic Ruin Algorithm for Machine Learning (Congressus Numerantium 2015)"
View Profile
Freelance Shrine developer in Almere Stad, Netherlands
Passionate python programmer and lead developer of pgmpy. Mentoring experience for Google Summer of Code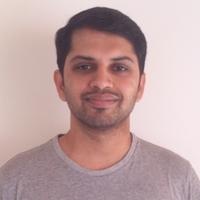 View Profile
Freelance Shrine developer in Ashburn, United States
Software developer, Data scientist and bug smasher. 5yrs+ experience.
Hi! I love Python, Javascript, data analysis, machine learning, natural language processing and image processing. My work has been featured in The Guardian (https://goo.gl/S5pxuN) , Billboard.com (http://goo.gl/q0oOxM) and other print/digital publications. I have developed large scale image/audio/text processing systems, created & managed databases/APIs for mobile applications and everything in between. I have 4yrs+ experience with backend engineering, nlp, signal processing and image processing. I can help you with any of these topics. I also love hackdays and have attended 20 hackdays in Europe in the last couple of years and collaborated with beginners/experienced developers on different kinds of projects. Thanks for reading and hope to talk to you soon!
View Profile
Freelance Shrine developer in Hyderabad, India
Software Engineer at Microsoft
Creating new things, building exciting stuff renders me immense satisfaction and happiness. A technology enthusiast I love exploring new areas in computer science and keep in touch with the latest tech trends. As much as my love for learning is my love for imparting what I have learned.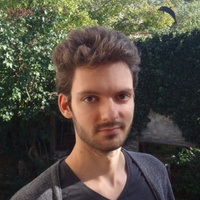 View Profile
Freelance Shrine developer in Lyon, France
Machine Learning / Deep Learning / Computer Vision Expert. Top-Rated Freelancer on Upwork.
Consulting services in machine learning, deep learning, computer vision and data science. Expert knowledge and advice about projects in these fields. Research and development of personalized and adaptable solutions. Mentorship for ML / DL / CV / AI practitioners. Passionate about machine learning, deep learning and artificial intelligence, dedicate myself to real-world patterns understanding and prediction. Background in computer science, modeling and data analysis. Considerable experience in machine learning with projects in diverse fields (medicine, genetics, acoustics, finance, fashion, sport). Professionally recognized: excellent feedback from all clients and associates. Academically outstanding: was ranked 1st in data mining/machine learning, statistics, python language, and ma...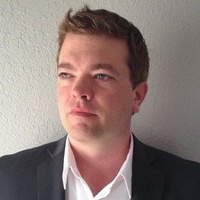 View Profile
Freelance Shrine developer in Livermore, United States
Startup CTO
Creative and hands-on technology executive with 20 years of Silicon Valley experience and a career track record of $1.1B in successful acquisitions and IPOs. Led 2 startups in the last 5 years to successful acquisitions totaling $110M. Passionate about user experience and building amazing products that customers rave about. Believes that great leadership is by example, and builds organizations that encourage risk-taking to foster innovation. Wide-ranging technology expertise from software development and engineering, to automation, virtualization, cloud computing, machine learning, and web-scale infrastructure and operations. Strong preference for people, processes, and technologies that enable rapid experimentation, iteration, and progress. Writer for Forbes, Network World, Informatio...
Are You a
Shrine
Developer?
Get paid while making an impact. Become a Codementor for the next wave of makers.
Apply Now