Find a mentor

Web Programming

Mobile App Programming

Programming Languages

Data Science /Engineering

Database /Operations

Others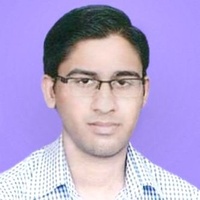 Average Rating
5.0
(71 ratings)
Feb 2018
Totally willing to help you out. Worth the price.
Shivam is so helpful. I have received help from other mentors on this site, but I often have problems with their work. Shivam helps me fix the problems in the other mentor's work and explains it to me in a way that makes sense.
Fantastic worker, this man knows his PHP!
This was a very helpful call. He was immediately available and spoke very clear English. He was able to "explain it to me like I'm a 5-year old." :-) Will use again!
Shivam is an outstanding mentor!
Needed to get my Python app configured to run on DigitalOcean using gunicorn- Shivam walked me thru all of the config files and helped setup a crontab to run clean utilities. Awesome!
Very helpful and knowledgable
Shivam was very patient and understanding. I had a lot of technical difficulties getting setup, and he was helpful all the way through. He also resolved my issue really fast. I highly recommend him for Wordpress issues.
Extremely helpful! I would definitely recommend Shivam.