Find a mentor

Web Programming

Mobile App Programming

Programming Languages

Data Science /Engineering

Database /Operations

Others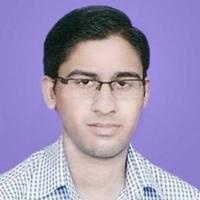 Shivam Mathur
Do you really think you know strings in Python?
Learn about some beautiful string concepts in Python.
Why I Want To Be A Code Mentor
The story of how I got into computers and my mentors.
Using Docker with Elasticsearch, Logstash, and Kibana (ELK)
Learn how to Dockerize an application built using Python/Django and the ELK stack.
2 Years as a Codementor
This is how I reached 1000 sessions on Codementor.
Redux, Store, Actions, Reducers and logger: Get Started and a little further
Implementation and Setup to get started with redux, actions, reducers and Logger inside any react.js or react-native application.
CSS Isn't Black Magic
We all like to make jokes about it, but how many of us have actually taken the time to try and understand the CSS we're writing or reading?
I Created Cell.js to Tackle the Root of All Evil: Dependency
What if we go all the way back to where it all started and think about it. What if we didn't have dependencies to begin with? This is why I built Cell.js, a self.driving app framework.
Why Angular 2/4 Is Too Little, Too Late
AngularJS was a good concept in 2012, but in 2017, the JS ecosystem as surged past Angular in maturity, flexibility, and productivity.
Using Django with Elasticsearch, Logstash, and Kibana (ELK Stack)
Using Django with Elasticsearch, Logstash and Kibana