Find a mentor

Web Programming

Mobile App Programming

Programming Languages

Data Science /Engineering

Database /Operations

Others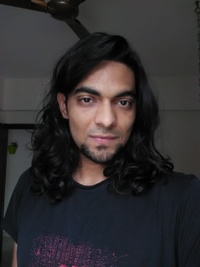 Kushagra Sharma
https://about.me/sharmakushagra
4
JavaScript
Github repositories
Scrabble
Best word selector
Average Rating
5.0
(13 ratings)
I learned about Javascript and the road ahead, more from Kushagra in 50 minutes,than what i learnt with books over a week .He comes across as an excellent mentor who you can quickly assess the context and take one by hand.He is patient and well versed.I am very happy I had this session with him.
Mentor is knowledgeable in the subject matter and breaks down concepts well. Highly recommend!
Excellent session again. Not only helped me solve my issue but explained it really well so I understood for future.
Mentor is very knowledgeable and explains concepts well. Mentor provides clear solutions to coding problem. Highly recommend!
Very satisfied, will definitely work with Kushagra again.
very helpful with an issue I had with react-native. patient and I got exactly what I needed!
Kushagra is the man! He did a wonderful job doing statistical analysis using python for me in very short notice! 10/10 would recommend!
One more time the best experience!! very impressed and much pleased with his mentoring skills. Thank you so much for your patience. I have learned a lot again from this session. Im looking forward to learn more!!
One more time he did the best!!! Excellent help from an experienced mentor! all questions were clearly answered and also offered with alternative smart solutions which I would not have possibly thought. Learnt a lot in this session. Thank you so much again!!
Much pleased with his help! Kushagra explained the script clearly and helped me with the app change. he was very patient. Best mentor!!!! Thank you so much :-)
VIEW MORE REVIEWS