Freelance Sharepoint 2010 Developers Available for Hire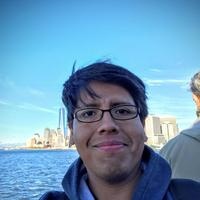 Hire Now
Freelance Sharepoint 2010 developer in Tegucigalpa, Honduras
Learning Sharepoint since I joined Laureate, almost 4 years ago. Developing sharepoint webparts from scratch, setting websites, content types, master pages and page layouts.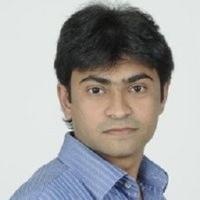 Hire Now
Freelance Sharepoint 2010 developer in Houston, United States
SharePoint & .Net Consultant
• Over 8+ years of experience in Technology space with primary technology focus area as SharePoint (2013, 2010, 2007) Application Development and various Microsoft Technologies. Adept in both development and consulting in order to design and deliver large and complex. • 8+ years of experience in designing and developing various applications using SharePoint, Office 365 and .Net. • Strong experience in Client side development and building rich apps in Office 365 and SharePoint using jQuery, Knockout, MVC and Entity Framework. • Vast experience on solution design, implementation and product customization on different versions of Microsoft SharePoint Products • Respond to RFP and estimation at levels like Ballpark and detailed backlog. • Worked on Server Object Model/ Client Object Model/RE...
Hire Now
Freelance Sharepoint 2010 developer in Raleigh, United States
SharePoint Developer with XSLT, REST, JAVASCRIPT, JQUERY, and MORE!
I have been a developer for about 15 years, dealing primarily with Microsoft Technologies. I like languages, and I am looking always looking to improve my abilities by solving new challenges.
Hire Now
Freelance Sharepoint 2010 developer in Ashburn, United States
Software Engineer - Specialized in .NET framework, ASP.NET, C#, SQL
Hey, My name is Mayrun and I live in the Netherlands. I've started coding when I was 10 years old, my first language was Pascal. Today I am a self-taught developer, proficient in a full-stack Microsoft .NET environment, but i am fully hands-on with many different technologies. I am extremely passionate about what I do and I am in a constant state of learning and improving. I love explaining technical concepts and helping others with their projects.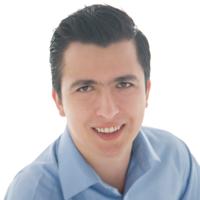 Hire Now
Freelance Sharepoint 2010 developer in Mexico City, Mexico
SharePoint Consultant
I'm a SharePoint Expert (MCSE), I can fulfill roles as SharePoint Architect, Administrator and Developer. I've worked with SP 2010, SP 2013 and SP Online. I started as a web developer, working with ASP.NET, C#, JavaScript, HTML, CSS, among other languages, frameworks and technologies. Also, I'm a team leadership enthusiast, I have experience as Technical Leader and Project Manager. Follow me on: https://twitter.com/IsaacEKrauss https://www.linkedin.com/in/isaackrauss
Hire Now
Freelance Sharepoint 2010 developer in Karachi, Pakistan
Passionate developer with 6 years of experience mostly with Microsoft
I'm software developer currently working as SharePoint/Office365 developer at InfoStrata Solutions. I'm experienced in developing enterprise level web based applications like www.smarthcm.com.I'm also experienced in non Microsoft technologies like PHP and Java.
Hire Now
Freelance Sharepoint 2010 developer in Bengaluru, India
10+ years of experience in delivering microsoft training courses
I am an experienced .NET trainer who has 10 year's of experience in handling training on Microsoft Technologies.
Hire Now
Freelance Sharepoint 2010 developer in Lagos, Nigeria
Business Process Designer and Software Developer
Microsoft Specialist, MCSD, MCDP (SharePoint), MCSA, MCTS, MCP, OCA, Certified Java Developer.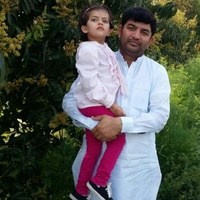 Hire Now
Freelance Sharepoint 2010 developer in Lahore, Pakistan
SharePoint Solution Architect/Team Lead at Al-Rafay Consulting, USA
I am a Software Engineer, a programming and teach teacher and a writer. that I have almost 15 years professional experience related to CS/IT industry. My experience include seven (7) years of teaching of different programing and theoretical subjects of computer sciences from high school to postgraduate students as well as professional trainer of different IT/Office suites. I taught students belonged to private and government schools to postgraduate colleges. One big step during teaching was the elimination tuition curse that was being badly practiced in our society. I spared extra time on my students for free. During teaching to ICS my students also placed their names on honor board of the college. Teaching programming is my passion. I shifted to software development after 7 years of teac...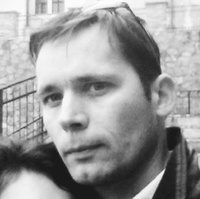 Hire Now
Freelance Sharepoint 2010 developer in Bratislava, Slovak Republic
Experienced Software Developer, Architect with 10+ years in IT.
Focus on .NET, SharePoint, MSSQL and Software Architecture. Experience with design and development of complex software systems on Microsoft platform for important customers. Certified by Microsoft (Microsoft Certified Professional Developer, Microsoft Certified IT Professional). Trying to be on the wave of latest trends and technologies.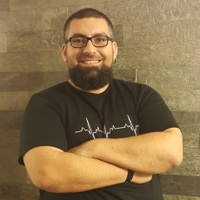 Hire Now
Freelance Sharepoint 2010 developer in Ashburn, United States
Freelance ASP.NET, SharePoint Developer / Project Manager
I had the opportunity to work intensively as a trainer, consultant, technical leader, project manager and team manager in IT sector especially on administration and development of SharePoint technologies since 2003. With my contribution on SharePoint communities, I'm awarded with Most Valuable Professional ( MVP ) title by Microsoft for 3 consequent years. Specialties: SharePoint architecture, administration and development, SharePoint team coaching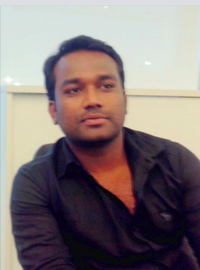 Hire Now
Freelance Sharepoint 2010 developer in Hyderabad, India
Data Mining Expert & Automation Specialist
• More than 7 years of experience in Data Analytics, Business Analysis, Business Development, Quality Analysis. • Solutions-focused, team oriented professional with broad-based experience and hands-on skill in the successful implementation of highly effective helpdesk operations and the cost-effective management of innovative strategies • Expert in identifying the requirements and also in finding the system requirements • Actively participated in data modeling and business modeling • Experience in complex BI Reports, Dashboards, Project Management, and Change/Incident Management. • Hands on experience in designing metrics, attributes, filters, reports, dashboards and complex calculations to manipulate the data • Act as a Point of Contact in Data Interoperability, Analytics, and BI and Prod...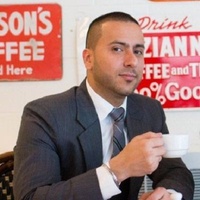 Hire Now
Freelance Sharepoint 2010 developer in San Diego, United States
SharePoint/CRM Specialist (Admin/Dev) - 12+ years
Charan is a seasoned and accomplished professional with over 12 years of rich and varied experience in all phases of Software Development Life Cycle. He specializes in building solutions using CSOM, SOM and Client Side Scripting (JavaScript, JQuery, SPServices) for O365, SharePoint 2016, 2013, 2010, 2007 and Dynamics 365 - CRM, CRM 2013, CRM 2011. Charan has expertise in building and maintaining large scale SharePoint Farms from ground up. He has successfully completed SharePoint Migrations from

SharePoint 2010

and SharePoint 2013, data migrations from file systems/network shares to SharePoint Intranet and RBS stores. He is highly skilled in data integration and synchronization between SharePoint and external data sources using SSIS and custom solutions. He has expertise in developing c...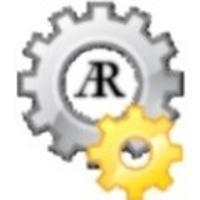 Hire Now
Freelance Sharepoint 2010 developer in Ottawa, Canada
Veteran Developer Eager to Lend Expertise
Diligent and versatile software professional with extensive experience in Microsoft technologies. Create highly innovative software products, centred on business requirements. Adept at presenting complex technical scenarios and training to diverse audiences. Very effective communication and relationship building skills, with a reputation for thoroughness and attention to detail, delivering solutions within tight deadlines.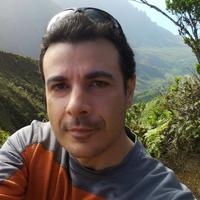 Hire Now
Freelance Sharepoint 2010 developer in Portland, United States
Software Architect at American Express
I am an experienced software architect with 15 years of experience delivering a wide variety of business solutions. I have a special interest in emerging software technologies and designing intuitive and easy to use applications. Application Architect, Application Developer, and Database Administrator. JavaScript, AngularJS, .NET, SQL, SOA, NodeJS, Business Intelligence, Usability, SharePoint, Agile Software Development (XP, Scrum), Distributed Systems Architecture, Information Security, Cloud Computing
Need to Hire a Senior
Sharepoint 2010
Developer?
Get Started
Are You a
Sharepoint 2010
Developer?
Get paid while making an impact. Become a Codementor for the next wave of makers.
Apply Now