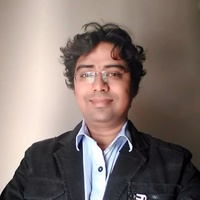 Sharad sahu
Solution Architect(Senior Designer) C++ UML
$10.00
For every 15 minutes
• Enriched IT industry experience encompassing a wide range of skill set, roles and industry verticals. • Extensive experience with analysis, design, development, customizations and implementation of software applications. • Proficient in analyzing and translating business requirements to technical requirements and architecture. • Strong C++ skills, Object Oriented Programming and development knowledge.
Expert in both Linux and Windows side C++ (using algorithms, STL,Boost) system and desktop programming. sound debugging skill. sound knowledge for code review ( HICPP). can provide guidance for all phases of SDLC for C++ project development like code coverage, mock framework ,unit testcase prepration.
worked contineously 10 years on QT projects have strong GUI development Experience using Qt framework. worked on QT graphical interface, events and signal handling , TCPIP sockets, QT threads.