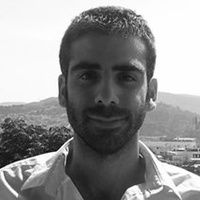 Shant Kevonian Perez
$30.00
For every 15 minutes
I've been around the block and seen plenty of startups start and fail and start and succeed. I've been the developer and I've lead plenty of teams varying in size, I've touched languages from backend to frontend to mobile and systems. I can give you the secrets to make your business succeed from a technological perspective or help you solve your technical debt / issues in an agile and flexible way. If you're looking to quickly solve a problem I can help you, if you're looking for a long term mentor I can also help you.
3
PHP
3
jQuery
3
MySQL
3
Css2
Average Rating
5.0
(28 ratings)
Fantastic developer, and mentor: Shant is definitely my go-to guy for everything remotely php related (and probably should be my go-to guy for a lot more)
Very reliable and helpful
Super fast at picking up and navigating my codebase, and focussed on achieving value with every thought process he follows and every minute you're spending together. Best mentor I've worked with on Codementor.
He was cool. Knows what hes talking about.
Shant knows what he's talking about and has a range of ways to tackle a problem/understanding a system
Quick to understand the problem, good communication and speedy solution!
One of the most confident and fast developers I've come across in years, and able to teach at the same time. Shant is probably going to be my go-to mentor in future.
He was excellent he taught me exactly what I needed to know so I know what to do for now on.