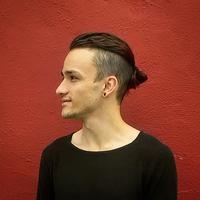 Seth Mcleod
Designer & Developer. I <3 CSS & JavaScript
$25.00
For every 15 minutes
I'm a self-taught designer and front-end developer who loves solving problems, tackling challenges and learning new things. Design and quality user experiences are two things I'm really passionate about. I want to empower people and make the internet fun and easy to use. The small details matter. I come from a web/graphic design background so I have a good understanding of UX/UI and the latest patterns and best practices. I have a great idea of what goes into a web stack, especially the front-end, and would love to help bridge the gap between designers and developers. I live in the mountains of NC, near Asheville, where I generally spend my time indulging in my love for hiking, longboarding, and craft beer. I have many passions besides coding, like: good food, music, video games and yoga. I enjoy working with others, especially in a development setting, and have a hard-coded desire to push myself.
Github repositories
language-pug
🐶 Pug (was Jade) syntax highlighting
eventfeed.js
:date: Google Calender Event Feed
Average Rating
5.0
(5 ratings)
Excellent communication, execution, delivery, skills, attitude, follow up... Excellent experience overall, highly recommended. A++++++++
After a quick chat it was clear Seth was the perfect fit for an enterprise Javascript project. The code was clean, well-documented and integrated perfectly. We are already in talks to contract on another portion of the project. Highly recommend Seth for review/questions and especially coding!
Seth is an incredible mentor. It has been a true pleasure to having him as a mentor. Not only does he work extremely hard to make sure the actual problem is solved, he puts his passion into it, exceeding expectations. Seth is an all around great guy, coder and mentor.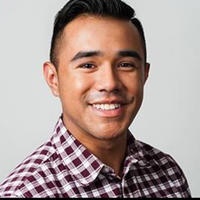 Seth was a great mentor! He got my problem solved so quickly and was extremely friendly and tolerant of what I am sure were novice questions. He helped resolve my initial issue so quickly I was actually able to sneak in a question about completely unrelated project. Highly recommend!
No one on oDesk compared to Seth! I told Seth I am trying to improve my Javascript. Not only did he walk me step by step through my code in JSFiddle, he: (1) involved me in the arithmetic to meet my needs, (2) allowed me to write some of the javascript while he guided (and politely correct my syntax), (3) and helped me realize solutions to my problem that no one else suggested. As a first time codementor user, I highly recommend Seth for an A+ onboarding experience.