Freelance Set Developers Available for Hire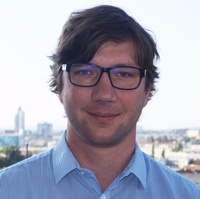 Hire Now
Freelance Set developer in Jindrichuv Hradec, Czech Republic
C++ compiler developer, experience in teaching and leading teams
MSc., Ph.D. and MBA at Brno University of Technology, CZ, I can help you with your application architecture, review your C/C++ code and give suggestions, and try to answer any compiler or embedded systems question. I helped to start a company Codasip where I first built a team of 8 engineers focused on LLVM compiler. After that I focused on RISC-V processor IP.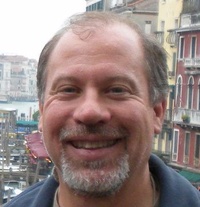 Hire Now
Freelance Set developer in Ashburn, United States
Assembly Language, Introductory Programming, Compiler Techonology, Instruction Set Architecture , and much more!
My working style: You can always chat me a question and I'll answer as I can, whether I'm online or not, whether you're a previous client or not. I enjoy 1:1 live mentoring. My objective is to share the information, techniques, thought processes, and skills to get you to the next level! I am not currently taking freelanceing job as they don't suit my objectives. I usualy keep office hours Mon-Thurs, usually between 8:30am and 4:00pm, California time. (Occasionally, I can be found online Fridays, weekends, or after hours.) --- About me: I am a retired programmer, who is an assemblly language expert; I have worked with many, many processors at the assembly language level. I also do C#, Java, and, of course, C. I have a strong background in code generation, which is the sophistic...
Hire Now
Freelance Set developer in Kellyville, Australia
Software Developer with ~20 years experience.
I can assist you with your Meteor / JavaScript / MongoDB / Node and other enquiries. About 20 years of software development experience and consultant designing many in-house and large scale management apps as well as full stack websites and eCommerce solutions. Enjoy finding out of the box simple solutions to software problems.
Hire Now
Freelance Set developer in Altbach, Germany
AWS Cloud Expert with expertise in Java, JavaScript and MongoDB
Cloud Consultant, AWS Community Hero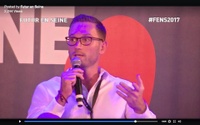 Hire Now
Freelance Set developer in Le Coudray-Montceaux, France
PHP Symfony2/3 & Full-Stack Lead Developer with 10+ years XP.
Symfony2/3 Expert, I have been Lead Developer on couple of major projects. Full-Stack developer, DevOps, and CTO @ 2 companies. Also involved into Cryptocurrencies.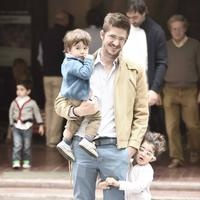 Hire Now
Freelance Set developer in Mendoza, Argentina
Entrepreneur
I'm involved in software development over 12 years ago. I'm ex founder and CTO at Coinding.com. Now I'm the owner of a small company that make tech products.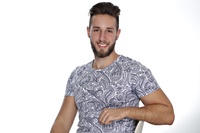 Hire Now
Freelance Set developer in Ashburn, United States
Software Engineer at Symphony
Hello, my name is Aleksandar and I am programming now for more than 7 years. I have a strong algorithmic and mathematical background, competed through all high school and won several awards, including 1st award at Nationals in informatics, several international super-competitions, in which i came out as a finalist, etc I have expertise in various area of programming including: C, C++, Pascal, JAVA (Done for algorithms and making smaller applications),Javascript, React.Js + Redux (Frontend), Html/Css, Familiar with PHP and Laravel. I am currently a student at College of Computer Science in Belgrade, but am also working in as a full-time software engeneer in one of the strongest companies in country, mostly doing start-ups for San Francisco. Currently working on frontend, but am a full stac...
Hire Now
Freelance Set developer in Pittsburgh, United States
.NET MVP (C#), experienced architect and developer, community leader and speaker
I'm a C# MVP and also consider myself a Common Sense Evangelist. I prefer using the right tool for the right job and also strive to build reliable, testable and maintainable solutions. I specialize in distributed systems and thoroughly enjoy building scalable systems. When I'm not doing that, I'm either running a local user group (currently Pittsburgh SteelCloud, a distributed app dev group) or speaking at regional events (user group meetings, code camps, regional conferences).
Hire Now
Freelance Set developer in Redmond, United States
Senior Software Engineer at G2 Web Services
Software engineer from Vancouver / Seattle area. Loves the web. Loves to help. I am doing this as a volunteer so I've

set

my price at $0/hr.
Hire Now
Freelance Set developer in Kusadasi, Turkey
Sr. Developer & DevOps at Doktorsitesi.com
I am a 37 years old Developer & Computer Scientist who works with passion & add values to projects participated in. Linux enthusiast.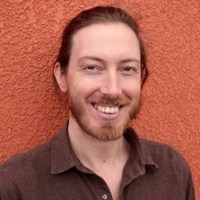 Hire Now
Freelance Set developer in Los Angeles, United States
Python and Java expert :: big data engineer :: algorithm innovator
I have years of professional experience and education across a range of projects. I've created and maintained huge real-time distributed data solutions for successful startups as CTO and VP of Data Science, worked as a consultant on data engineering challenges with numerous stake holders in large organizations and completed a range of end to end projects for a multitude of clients. I love expanding my knowledge in the field through ongoing education and application to solving novel challenges. I have a First class honours degree with additional post-grad research in computer science and I've built on this foundation with years of experience crafting excellent code with Python, Java and a range of big data platforms. I love engineering rock solid containerised services and equally expl...
Hire Now
Freelance Set developer in Toronto, Canada
Experienced Full-Stack Web Developer
A full-stack web developer with over a decade of experience. I work to create clarity, seek the big picture, and enjoy learning independently. My primary focus has been custom PHP/MySQL applications, with a secondary focus on Node.js backends, as well as frontends using jQuery and responsive design.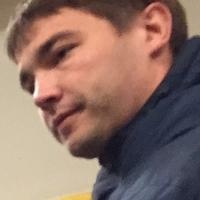 Hire Now
Freelance Set developer in Berlin, Germany
Experienced Python developer
I like to use python in different areas of experience: rest-api, web-applications, big-data and scripting. I'm interested also in other relevant technologies, like Elasticsearch, big data processing, like Spark.
Hire Now
Freelance Set developer in Derry, Ireland
Full stack JavaScript developer specialising in Node.js, Ember.js and MongoDb.
Hire Now
Freelance Set developer in Berlin, Germany
FullStack Javascript Developer
Hi, I am Abimbola, a full stack javascript developer. I am passionate about helping and teaching fellow developer because I believe it provides me with the best opportunity to learn and grow. I won't commit myself if I can't solve your problem. Join me.
Are You a
Set
Developer?
Get paid while making an impact. Become a Codementor for the next wave of makers.
Apply Now