Freelance Service Developers Available for Hire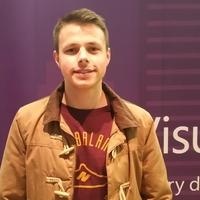 Hire Now
Freelance Service developer in Carnaxide, Portugal
Chief Software Architect (Javascript, Angular 2, .net core), MSc in IT Management
I'm an Entrepreneur. My goal is always to be a recognized as an expert in the fields of software engineering, enterprise architecture, and IT management I like new technologies because I believe that nowadays, the IT enables companies to innovate and transform their businesses, not just serve as IT services. On the other hand, I also like to meet and understand older technologies. I am able to independently seek information needed for problem-solving and apply it in practice. In what I do day to day I do not see a job but a lifestyle. I believe that in this way I do bring value to the business. I have vision on things I do because I always think about the future of my projects, and what changes may happen to them. I quickly find a common language with people. I know endure stressful...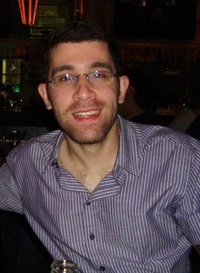 Hire Now
Freelance Service developer in Tel Aviv, Israel
Former Microsoft R&D senior technical lead and current VP development at Seegnature (fully hands on)
Experienced Vice President Of Development with a demonstrated history of working in the information technology and services industry. Skilled in Python, Django, K8s, AngularJS, JavaScript, HTML5, and C#. Autodidact and a fast learner. Likes innovative work, changing ideas with others and learning new things. Strong business development professional with a B.Sc. in Computer Science and a M.Sc. focused in Finance-Accounting from Tel Aviv University.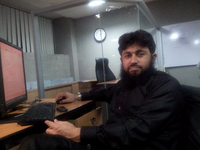 Hire Now
Freelance Service developer in Islamabad, Pakistan
Senoir Software Engineer to resolve issues in softwares.
Beign a Software Engineer i can develop applications with muti dimensions technologies. My delivery of solutions is on time, with good quality and having best software engineering practices. Being a Senior Software Engineer I have worked by my passion with many organization to develop professional products. In my experience i have worked with my skills like ASP.NET,C#, MVC, WPF, Silverlight, WCF, Javascript, AngularJS, Angular 2, Angular 5, HTML/CSS, JQuery, C, C++, SQL Server, Database design, Software Architecture Design.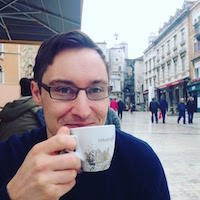 Hire Now
Freelance Service developer in Centerville, United States
A javascript developer with 10+ years of trying to write better code.
I am a former musician who came to programming for the money and stayed for the happiness. Nowadays, my role usually involves leading projects, working with the client to define technical and feature requirements, mentoring greener teammates, and best of all, coding. Both in code and in code reviews, I embrace as much functional programming as can fit comfortably in Javascript: identify and isolate side-effects, focus on functions not classes, and never underestimate basic data structures.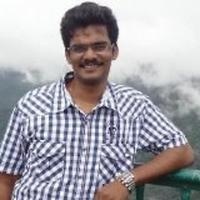 Hire Now
Freelance Service developer in Mumbai, India
Analyst at a Top Notch Bank in the IT domain
** Having over 8 Years of experience in Software development and design ** * Oracle Certified Java Professional - Java SE 6 Programmer. * Completed M101JS Certification , MongoDB for Node.js Developers. * MapR Certified Spark developer – DEV 360 – Apache Spark Essentials. * Involved in Deployment of applications in Application Servers (Cluster) like Glassfish which involved setting up of all configurations related to the application server. * Co-ordinated for setting up of URL-Redirection, Load Balancing and SSL enabling in Apache Web Server * Experienced in handling Databases Oracle9i, 10g, 11g ,MS Sql Server. ** POLICIES ** =================== * If you are dissatisfied with my

service

in any way, I will refund you in full * I do not generally charge for the "...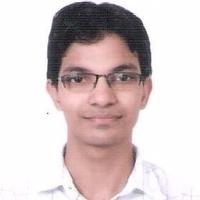 Hire Now
Freelance Service developer in Pune, India
MCSD, CTO, Technical Architect, Founder at Abax Technologies Pvt. Ltd.
5 years of total experience in writing RESTful Services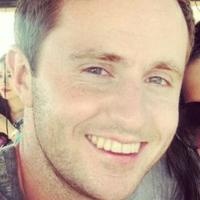 Hire Now
Freelance Service developer in Madrid, Spain
Full Stack Developer at KAX Media
Enterprise Level Full Stack Web Developer with 5+ years big business experience. Technical Writer for https://leaderinternet.com/blog. I have worked on webapps, hybrid apps, API's, responsive sites and CMS's for high traffic eCommerce gaming products. My primary language skills are PHP on the Backend and Javascript(Sencha Touch), HTML5 & CSS(SASS) on the Front End.
Hire Now
Freelance Service developer in Bengaluru, India
Salesforce.com Sr Consultant - Integration`s and VisualForce Page Specialist. Specializing in Angular JS
Develop complex business solutions leveraging Apex code and Visualforce pages. Nine Years of Strong Experience in Salesforce.com. Worked extensively on Salesforce.com CRM Configuration & Customizations. Technical expertise in Apex, VisualForce Pages, Integration, Amazon S3, CSS, Angualr JS, Jquery, Javascript, DHTMLX, etc.... Worked in various modules of Force.com Platform. An advocate for the Force.com platform and best practices within the enterprise. Have been as a SME in Salesforce.com and have been involved in reviewing projects. Have been as a Trainer for Force.com Developer and Advanced Force.com Developer. Involved in Pre-Sales includes Demo Build, Estimations, Staffing plan etc.. http://sarvatsfdc.com/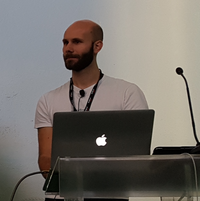 Hire Now
Freelance Service developer in Hoofddorp, Netherlands
Senior javascript developer always looking for new challenges.
I am a passionate developer in love with the web and all the technologies around it. In 2006 I started creating web applications, first as a full-stack developer and gradually moving more towards the front-end. What really attracts me: - Performance: find the best implementation to make all the webpage flow nicely on any screen size, the target is 60fps content. - Technical challenges: represent huge amount of data in a comprehensive, user friendly way. Experiment and create proofs of concept with cut-edge technologies. - Attention to detail: come up with something new, design and code it with pixel perfection. - Inspiring people from who learn new things. What I offer as a mentor: - You understand what / how and why we write the code. - A passionate developer who loves elegant solution...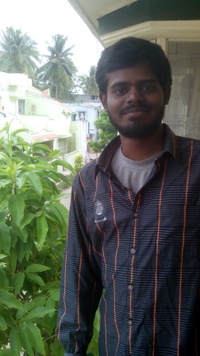 Hire Now
Freelance Service developer in Villupuram, India
An automation tester and developer by profession. Programmer and fiddler by hobby.
A problem solver and a quick learner with a passion for technology and hands on experience in multiple platforms, from the really old to the reasonably new.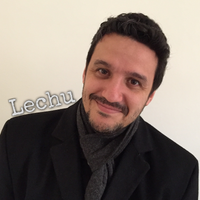 Hire Now
Freelance Service developer in Villa Devoto, Argentina
IT Infrastructure Expert (AWS, Linux, Infra)
Technology Architect Team Lead for Cloud Computing and IT Infrastructure Experienced in Cloud Computing powered by Amazon Web Services (AWS, EC2, VPC) In charge to maintain and migrate high load websites to the Cloud Unix Solaris and Red Hat Linux certified. Experienced with Open Source Technologies Formerly certified by CISCO Systems, Red Hat Inc. and Sun Microsystems * 20 years working in Technology, Infrastructure and Cloud Computing * Vast experience in Operations, Customer Care, and business relationship . * Leadership experience with Infrastructure and Operations teams. * Focused in delivery areas, methods, processes and tools to enable successful operations. Specialties: * Amazon Web Services (AWS) * Amazon Virtual Private Clouds (VPC) * Amazon Elastic Compute Cloud (EC2) * Amazon A...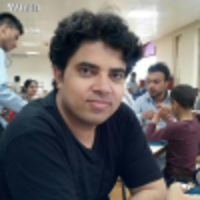 Hire Now
Freelance Service developer in Rawalpindi, Pakistan
Expert Visual Basic, C# and JavaScript Developer
I am an expert Visual Basic developer with over 15 years of experience. I am highly talented and skilled in problem solving and understanding complex and large code base.
Hire Now
Freelance Service developer in Chicago, United States
Freelance Web Architect w/ 22 years of experience
Corporate web architect who delivers presentation, middle tier, and backend (database) solutions to small, mid-sized, and corporate companies while providing a substantial value on investments. Working on the Internet since 1994 to provide vendor-neutral solutions while specializing in various technologies. Key areas I specialize in include: ASP.NET (MVC/WebForms), C#, XML/XSLT, Advanced CSS techniques, JavaScript Frameworks (jQuery, Dojo, jQuery UI, Prototype, AJAX), SQL Server 2005/2008/2012, Refactoring and pattern strategies, eCommerce strategies and methodologies, Complete Microsoft Internet/Intranet architectures, including presentation, middle, and data layers.
Hire Now
Freelance Service developer in The Bronx, United States
Full Stack .NET Engineer
Hire Now
Freelance Service developer in Johannesburg, South Africa
C# / JavaScript Developer focusing on domain-driven design and messaging.
I have more than 20 years of experience in the professional arena as a developer, consultant, and architect within many industries and have provided strategies and solutions that have contributed to the successful implementation of various systems. I believe firmly in the development of quality software that empowers users to get their job done. My current focus is on domain-driven design implemented within an event-driven architecture based on message-oriented middle ware. I have many open source repositories (https://github.com/Shuttle) that include a

service

bus (https://github.com/Shuttle/Shuttle.Esb) and an event sourcing mechanism (https://github.com/Shuttle/Shuttle.Recall).
Are You a
Service
Developer?
Get paid while making an impact. Become a Codementor for the next wave of makers.
Apply Now