Freelance Server side Developers Available for Hire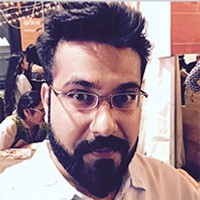 Hire Now
Freelance Server side developer in New Delhi, India
CTO, Product Designer, Tech Product Entrepreneur
APIs, Cache Service, CDN, NoSQL, SQL, Video Processing, Image Processing, Serverless Hybrid. Distributed server architecture for scalability.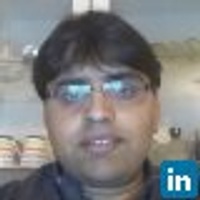 Hire Now
Freelance Server side developer in Linköping, Sweden
Full Stack Developer
I am an experienced full-stack software developer with over a decade in the field, primarily in back-end development for web applications. My specialties are debugging, software design, refactoring legacy code, adding automated tests, and problem solving. (Most of my biography matches with the default text)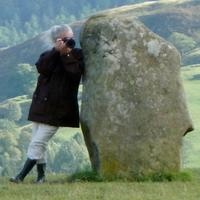 Hire Now
Freelance Server side developer in London, United Kingdom
CTO & Chief Hacker @ ConceptSauce ltd, consultant, poet and author
30+ years systems design and devops, tech lead on many startups. Consultant — introducing and using Docker workflows from dev to deployment, systems automation, lean workflows. Currently developing solutions in nodejs, golang (go), front-end, reactjs, ES6. 

"Whatever the job takes" would be a good motto I guess. Hardware, software, systems design, deployment strategies , linux admin, strategic planning and evaluation, even the odd bit of graphics and making the coffee when needed. Have to admit I'm no good at the coffee part - it's just not my cup of tea :) Have a specific need please ask, 30+ years covers a lot more ground than I put in here. Past clients include: Chaumet jewellers, Atari, Activision, Nomura, Guardian Royal Exchange Assurance, AA, RAC, Pioneer Concrete, MOD, NHS...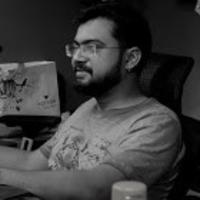 Hire Now
Freelance Server side developer in Berchem, Belgium
Data Scientist/NLP Researcher
I am: * A Developer with zest to excel * Platform Lead responsible for end to end Development and delivery of project. * Quiet enthusiast with Development ,Problem Solving,Machine Learning * Work Methodology - Problem Solving - Optimising the solution - Debug the solution - Implement the solution * Speciality: Machine Learning,Databases,Back-end Development,
Hire Now
Freelance Server side developer in Portland, United States
Software Engineer
Software Engineer who is passionate about building well-designed technology that helps make life more efficient and interesting. A little more about me: - Experience at tech start-ups doing backend/web development. - Successful remote work while staying connected to my team. - Built, owned, operated and expanded my own business for 11 years. I am a deeply interested in continuing to be an achiever, goal-getter and life learner. I value accountability, transparency, humor and an entrepreneurial spirit. I want to challenge the status quo. I love to learn and grow. My passion is blending left and right brain thinking to solve big problems — especially related to education, health and travel. In my spare time, I can be found running or hiking under the beautiful Oregon trees, scopin...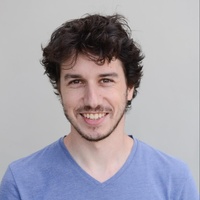 Hire Now
Freelance Server side developer in Tel Aviv, Israel
Software Engineer, Machine Learning Enthusiast
Experienced software engineer that loves solving problems. Fast learner, autodidact, always learning. Very good at analyzing complex problems and finding simple solutions. Built mobile apps (iphone/android), scaled backend infrastructures (java, aws), and played a lot with data. Have a background of in-depth understanding of computer networks, operating systems and information security. Now playing around with deep learning. Interested in self-driving cars and preventive healthcare. github.com/davidbrai medium.com/@davidbrai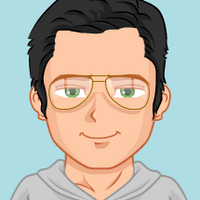 Hire Now
Freelance Server side developer in San Jose, United States
Senior Software Engineer
My engineering experience is mostly with Web Front-End development. My top skills are JavaScript, HTML, CSS and Node.js though I am also familiar with Java and Python.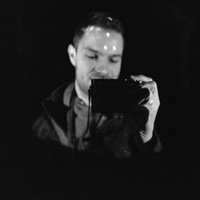 Hire Now
Freelance Server side developer in Bucharest, Romania
Software Development Manager
Helping build the best Analytics product out there. Backend developer at heart. When not on the job, I try to follow the latest in functional programming and whether the Lakers are ever going to make the playoffs again. I can help you achieve your goals and become a better developer in the process.
Hire Now
Freelance Server side developer in Río Cuarto, Argentina
Senior Software Engineer
I'm convinced that the only way to progress is: - Dedication and commitment - Wisdom and knowledge - Efforts and sacrifices - The Necessary Ambition and Vision My personal/professional goals are: - Take care and give love to my family - Continuous Progress - Be a mentor Also I'm a big defender of public and collaborative knowledge and freedom.
Hire Now
Freelance Server side developer in Montevideo, Uruguay
25+ years experience, top expert in Elasticsearch (FullText and Analytics), Data Engineering, Cloud, and for the Kotlin Language.
I am a well rounded software developer that covers many development languages, frameworks, tools, infrastructure and cloud providers. Some of my top include Java / Kotlin for languages (but I touch many more including Java, Groovy, Scala, Typescript, Javascript, C#, Dart), any SQL database, most NoSQL engines, Solr / Elasticsearch (expert in both), and working in the Cloud with AWS as my highest and some services of Azure in the middle. My top skills are currently in: Data Engineering, Back-end development (REST, Server-side), Search and Analytics, Cloud, and the Kotlin Language.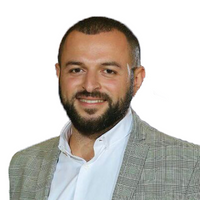 Hire Now
Freelance Server side developer in Tel Aviv, Israel
Web, Mobile & Cloud Expert
Hi there, I'm product development & growth consultant with over 6 years of experience in taking projects from an idea stage to live product. Based on strong technology and product development and growth background, I'v helped many companies to build products customers love.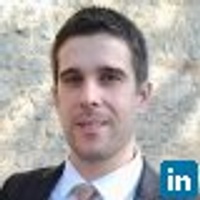 Hire Now
Freelance Server side developer in Lisbon, Portugal
Professionalism and high standards builds trust and long term working relationships
I am a software engineer with over 10 years of experience in developing enterprise solutions. I work with my clients from the concept to delivery, including requirement analysis, solution architecture, implementation, quality assurance, delivery, deployment and maintenance. All the lifecycle of an application is closely followed to guarantee an high quality product. I have experience in working with clients from around the globe, from Macau to the United States, Portugal, Spain, Netherlands and others, in business areas ranging from Financial Markets to Health and Insurance, Technological Startup and others.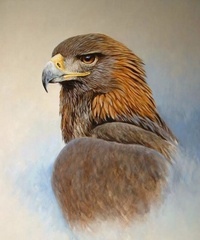 Hire Now
Freelance Server side developer in Berlin, Germany
Software Engineer
I'm a Software Engineer with +5 years of experience. I've worked on various projects, using wide variety of frontend and backend languages and framewords Frontend languages and frameworks: - Css, Sass, Less, Bootstrap, and Semantic-UI - JavaScript, TypeScript, AngularJS, React, React Native, Lodash, D3.jsand Vue.js - npm, Gulp, Webpack, Mocha, Chai, Jasmine, and Flow Backend languages and frameworks: - Firebase, MongoDB, MySql, and Postgres - Python, Scala, Nodejs, ExpressJS, and Django - Tools: Git, Bower, npm, Grunt, Gulp, JSHint, Eslint, Jasmine, Karma I have good experience in the CI and CD pipelines using Vagrant and Docker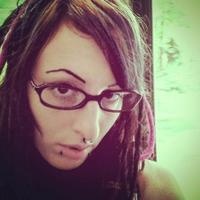 Hire Now
Freelance Server side developer in Vancouver, Canada
[ professional dev mentor, UX/UI enthusiast, full-stack developer ]
Greetings! I work as a professional mentor as a web dev bootcamp in Vancouver, BC called Lighthouse Labs, where I teach students about programming, web development, problem solving, UX/UI and anything else they need help with, one-on-one, in groups, and remotely. I also conduct practice tech interviews with the students - ensuring they are prepared for the kind of questions and format they might expect from a real tech interview, perform code and UX/UI reviews, evaluate projects and actively contribute to the curriculum. I've received praise from students, instructors, administrative staff and fellow mentors for my friendly and helpful demeanour, patience with students of all levels, ability to break concepts down to a level as basic as an individual student needs, tendency to commiserate ...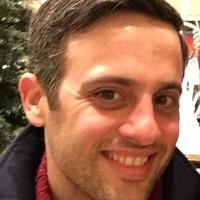 Hire Now
Freelance Server side developer in The Bronx, United States
CTO/Founder at Nimblechat
Currently working on Nimblechat, food delivery chatbot! https://www.nimblechat.com Sidepad, game controller: http://bit.ly/sidepad I geek out on distributed infrastructure for high-speed computing at scale and code optimization. Things I've done: Autoscaling streaming media relay systems to hundreds of thousands of listeners on AWS with EC2, Elasticache, RDS, Route53, VPC, IAM and ELB. Developed production applications using React with Redux and React Router. Fully tested and resilient with Mocha, Chai, Sinon, and hosted on S3, EC2. Set up continuous integration environments manually with EC2, Jenkins, and Github. Also, prepared continuous deployment environments using Jenkins, EC2, AWS CodeBuild, CodePipeline and CodeDeploy. Developed and deployed NodeJS backend system...
Are You a
Server side
Developer?
Get paid while making an impact. Become a Codementor for the next wave of makers.
Apply Now