Serg Masís
Veteran full-stack Web Developer 21 yrs experience
$14.00
For every 15 minutes
Curious, driven and savvy full stack developer. webmaster and entrepreneur with 4 startups under his belt eager to make web/mobile projects succeed.
Central America (-06:00)
Spanish, English
Average Rating
5.0
(2 ratings)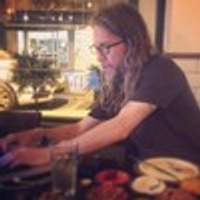 Serg provided an incredible analysis of my website after an initial consultation. The analysis was thorough and detailed and the recommendations provided the kind of roadmap for improvement I was looking for. Serge was generous with his time and expertise and made sure I understood the problems, strengths and opportunities with my site. I went ahead and gladly hired Serg to implement his recommendations and highly recommend you speak with him about your project. It's really hard finding someone who will send you more than a copy-paste form letter, but from the very beginning Serg has been world class. Don't hesitate to contact him with your project or website concerns.