sergio
Software Engineer and Network Researcher
$15.00
For every 15 minutes
I always enjoyed the idea of make a computer do what I want. My first programming experience was when I had twelve years old with my old computer TK3000II. Since that, I never stopped to programming, and nowadays I still have fun learning new programming languages and improving my programming skills. During my academic period I've acquired experience in Network R&D mainly using a software called Network Simulator versions 2 and 3, and during my professional experience I've learned how to design a software architecture that is easy to maintain and how to work with a team. I love design a solution and make it be reality.
Average Rating
5.0
(9 ratings)
Very quick work done to the specifications desired, thanks very much Sergio!
fantastic work, done quickly and very professional attitude.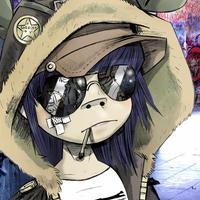 Sergio is an excellent mentor and is very good at what he does. I would recommend him to anyone looking for assistance on a project or looking for a professional to complete a gig in a efficient and timely manner.