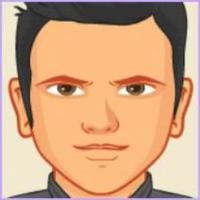 Senthil M
Average Rating
4.6
(12 ratings)
Apr 2018
Looks like a bunch of fake reviews to be honest but my review is exactly like the one below. Clearly wasn't capable of operating in the 1on1 environment and didn't share any code. Not his screen, nothing. Basically copied my code with either an indentation or very minor revision and had me run that to no success. After Senthil, I had someone else find the one line error within 15 minutes. My session with Senthil lasted 1 hour, 38m, 7 seconds. Yup, Python expert. Avoid at all costs.
Excellent job; very helpful
Got me pointed in the right direction. I'll be sure to use Senthil again for Python questions.
Mar 2018
expertise on kafka and microservices
Senthil explain complicated architect questions with great clarity . good mentor
very helpful and knowledgeable
Jul 2017
I wanted help with existing code and to work on a solution with a mentor. Senthil clearly is not capable of operating in a live 1-on-1 environment. After our first conversation he says he needs till a day to prepare on material, which is fine. He arrives late to our scheduled time the next day and states he was not able to work on it but we can figure it out together quickly. He then again asks requirements questions for the 3rd time before saying he needs some time figure out how to do it and start to implement. I leave my computer and plan to return at our agreed time. While i was away he resumed the session timer. This is all in a live session and he refuses to use the shared screen or code sharing window while he is "working" and when I ask to see what he is done he says he doesn't work this way but he is close and if I want the finished product I should quit being so demanding. A few hours later he replies that he is getting closer, and then he logs off the site and I did not hear back. This "mentor" should be prohibited from participating in live sessions at a minimum since he is unwilling to operate within common accepted methods of doing so. He eventually got back to me well over 7 hours from our scheduled start time on Tuesday and rather than showing me the code he showed me a sample output as "proof" it worked. Excluding rude remarks, that is all I have received from him.