Freelance Semantic web Developers Available for Hire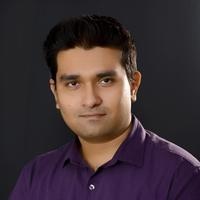 Hire Now
Freelance Semantic web developer in Dhaka, Bangladesh
Knowledge Engineer
What started as enthusiasm about symbolic artificial intelligence led me to an MSc in Adv. Comp. Sci. (University of Leicester) where I learnt a great deal about the

Semantic Web

and the underlying technologies. I went on to work for a European stealth FinTech startup for whom I have been applying knowledge engineering principles. I wrote my thesis on the same problem I am tackling at work, for which I received a Distinction.
Hire Now
Freelance Semantic web developer in Harpenden, United Kingdom
Senior Software Engineer, with experience in Java/J2EE, Semantic Technologies, Linked Data, Ontologies, Bioinformatics
I have many years of experience in development of web applications, mostly server side, including architecture design and implementation, project coordination. I am also proficient with semantic technologies, like RDF/OWL and linked/open data. I have experience in the biomedical field. More info: http://marcobrandizi.info/mysite/about
Hire Now
Freelance Semantic web developer in Jenzan, Korea, Republic of
Ph. D. research student at Kumoh National Institute of Technology (KIT)
I have completed my graduation in Software engineering from American International University of Bangladesh(AIUB).I have been working with android from last couple of years.I have been also working with .Net and php more than 3 year. I have attended a couple of national app development contests. Some of them are ♦ EATL App development contest 2012 ♦ Setu's Code2Win ♦ EATL-Prothom Alo Contest 2013 ♦ National App Hackathon ♦ Banglalink Grandmaster I have not only participated there but also gained some remarkable places. Which are ♦ 2nd place in EATL App development contest 2012 ♦ Winner in Setu's Code2Win ♦ 3 places in EATL-Prothom Alo Contest 2013 (1st, 4th and 1st in Facebook game category) ♦ 2nd place in National App Hackathon I have solved more than 150 pro...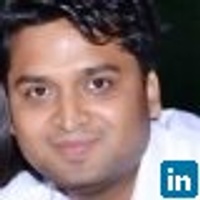 Hire Now
Freelance Semantic web developer in Gurgaon, India
10 years of experience in NLP/Data science/Machine Learning/Search
Anuj Saini is a Subject Matter Expert in the area of Natural Language Processing, Search Technologies, Statistics, Analytics, Modelling, Data Science, Data Mining and Machine Learning. He is currently working with Publicis.Sapient. He has more than 9 years' of industry experience in developing systems based on Search and Machine Learning. He has done extensive work in the domain of NLP using linguistics as well as Machine Learning across varoious domains such as e-commerce, investment banking, insurance etc. He is skilled in Chatbots, Recommender Systems, Sentiment Analysis, Semantic Technologies, and Natural Language Processing using python, java, and R.
Hire Now
Freelance Semantic web developer in Los Angeles, United States
Goal-driven HTML, CSS, Stylus, JavaScript, Ember, and WordPress. Learn the things properly, in the right order, and with real-world reasoning / even if you don't know how to 'open your text editor.'
Hello, My name is Derek. I write HTML, CSS and JavaScript to build websites and web applications. I work as a consultant helping small businesses with branding and websites and strategy and all sorts of stuff. For the first half of 2018 I worked as a senior product designer - but now I'm working on some different projects from home so I can spend more time with my family. I can certainly help with one-off issues, but I think I can be the most help to people who want to learn from the ground up. I learned everything the hard way. You shouldn't have to. There are so many 'frameworks' and buzz-words - and while so many people are creating things to make our lives easier, those tools can cloud what is actually happening and make learning some messy business. Just because someone is a great ...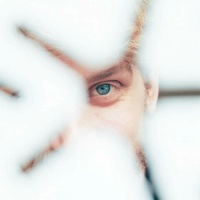 Hire Now
Freelance Semantic web developer in London, United Kingdom
The only principle that doesn't inhibit progress is: Everything goes.
I dropped physics in 2009 to become a fullstack developer and then partially dropped the developer role in 2016 to work with technology and education. While I can still be a physics teacher and a fullstack developer, what currently drives me is trying to understand how can we improve our relationship with machines through joyfull and mindfull experiences. I believe invention literacy is a way to empower people. If we work together it's very likely I will talk a lot about Paulo Freire and Paul Feyerabend. If you don't know them, you should definitely check them out because they are awesome! On my spare time I am a synth freak, homebrew computer enthusiast, marble run maker and a terrible melodeon player. I'm interested on human machine interaction, communication protocols, procedural and...
Are You a
Semantic web
Developer?
Get paid while making an impact. Become a Codementor for the next wave of makers.
Apply Now