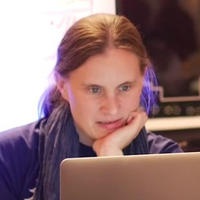 Anika Henke
Senior Web Developer, Front-End specialist, 14+ years experience
$35.00
For every 15 minutes
As a professional web developer with more than 14 years of work experience I have worked with all kinds of back-end languages, frameworks and applications. But I specialise in the front-end, especially accessibility and maintainability. I have expert skills in cross-browser compatible, semantic and accessible HTML and CSS. (I know, unfortunately everyone claims that.) I like to code by hand in a flexible and modular way, so that mobile and responsive designs are easy to implement and the code gets more maintainable and easier to integrate. I care a lot about good quality code and doing things "the right way". Regularly mentoring juniors and organising workshops and other knowledge sharing opportunities is part of my job. I have worked for agencies, publishing companies and financial services before. In my spare time I am one of the core developers of DokuWiki, a popular PHP-driven OpenSource wiki engine.
I specialise in the front-end, especially accessibility and maintainability. I've used CSS when everyone was still using tables for layouts. Although I knew all the quirks of IE6 and how to deal with them, I am happy that it's gone. I get excited about every new CSS3 feature and start using them as soon as the majority of browsers support them. The main challenge of CSS nowadays is how to organise it and maintain it. Using pre-processors like SASS or LESS helps but, like every tool, can also cause issues when not used the right way.
I advocated web accessibility since I started being a web developer. I follow the WCAG 2.0 as much as possible, my HTML is semantic and I practice progressive enhancement. As a by-product the website gets SEO-friendlier and more usable. I know how hard it can be to get accessibility prioritised. The most basic improvements are actually not that difficult or resource-consuming. Everything else gets easier the earlier in the project you start and the more aware you are of potential issues. In my last two jobs I taught a lot of my colleagues about various accessibility techniques and raised awareness across the company.
I like how HTML5 came to be and how it was a huge factor in the rise of mobile. I always loved to code in a flexible way. So when responsive design came around, I understood its concept within minutes and it was very easy for me to apply it. I would never think of making a website not responsive. "Mobile first" is a good approach, although I prefer "simple first".