Freelance Select Developers Available for Hire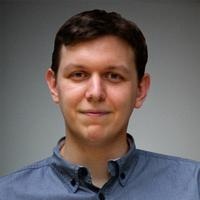 Hire Now
Freelance Select developer in Ashburn, United States
Coding can be an art!
I'm a full-stack developer with 15+ years of experience in web application development and code mentoring. Are you stuck? Let me help!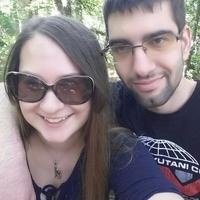 Hire Now
Freelance Select developer in Lake Oswego, United States
Professional Computer Scientist with a passion for creating applications
I hold a Masters of Science in Computer Science and have a background in tutoring and teaching. I am passionate about coding and love to solve puzzles of all sorts. I have expertise in 3D graphics (particularly scientific data visualizations), high performance computing (with a focus in parallel computing) and artificial intelligance (mostly game-playing). In addition to programming, I like to help others in anyway I can. If I can help people program, that is the best of both worlds.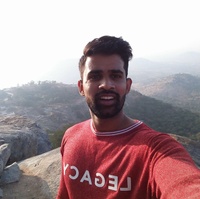 Hire Now
Freelance Select developer in Bengaluru, India
Co-Founder at Digiapes
Hey all - I've been developing android application for 4 years and love teaching, whether it is your first time, you're looking to pick up a new skill, or keep up with the latest technologies. I'm happy to advise also on the best courses to take, how to establish your career, what technologies to learn next, and how to get your first application or company started.
Hire Now
Freelance Select developer in Issy-les-Moulineaux, France
Web architect - PHP Zend Framework - Wordpress specialist - Ionic app - consultant for best choices, tools and open source solutions 10+XP
Nearly ten years of web/development in web agencies in Paris, France.
Hire Now
Freelance Select developer in Palo Alto, United States
Need help with writing code? Need help with figuring out what's wrong with the code you're trying to fix? I'm here to help. Feel free to drop me a message :)
Hire Now
Freelance Select developer in Ashburn, United States
front-end engineer with 4 years experience
Really love being a front-end engineer. Though currently I work mostly on Angular, I'm also planning to look into React, which seems pretty powerful and differs from AngularJS in a different aspect of app architecture. Besides English, I can also give the session in Chinese. 除了英文,我的 session 也可以用中文喔!
Hire Now
Freelance Select developer in Berlin, Germany
PHP Developer with 10 years experience and a speciality in Drupal
PHP programmer since 2007, also have run many user groups and training events in the open source world, project managed and technical documentation.
Hire Now
Freelance Select developer in Gatineau, Canada
I am a professional web developer constantly working on with new technologies. With me Degree in computer sciences, I have an overall knowledge in most of the technologies, but am more proeficient in those that i have applied for. If you are looking to learn something or to get something fixed with your website, database or server, I can help, and be assured, i have went through ALOT of issues already. Thus, i know a lot of quick fixes for many situations.
Hire Now
Freelance Select developer in Arlington, United States
Head of Engineering at ChallengePost
I am a renaissance man. I love to explore and develop proficiency in many areas. Professionally, I have discovered my passion in web development. My interest in programming had modest beginnings while teaching middle school and coaching after-school robotics. After switching careers, I have had the pleasure of working alongside some of the best and brightest developers in New York. I'm unafraid to tackle tough problems big and small, from debugging JavaScript functions to big picture product vision. Looking ahead, I wish to solve impactful business problems and make my mark on the field of web development as well.
Hire Now
Freelance Select developer in Mount Darwin, Zimbabwe
Web Developer at Quatrohaus
I am passionate Web and UX designer. Been in the industry for about 7 years now and have worked on quite a number of big drupal sites as well as other platforms like Wordpress, to plain code.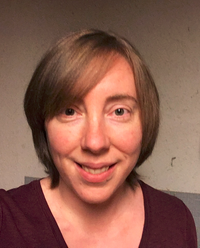 Hire Now
Freelance Select developer in Frederikshavn, Denmark
Back-end Developer with 18 Years Experience and a specialty in PHP & Databases
A Well Regarded Back-end Developer with 18 Years Experience Across Many Leading Industries; From Green Energy and Telecommunications, to Education and e-Commerce. I have Team Lead experience with a specialty in PHP, databases, and the support, maintenance, and technical documentation of web based systems. I have 15 years experience developing PHP/MySQL systems. For the last 18 months I've also worked with the PHP framework Laravel. I have worked with many large-scale relational database systems with anything from hundreds of thousands to millions of records. I am also adept at database design & normalisation and I have attended short courses in database optimisation. I hold a First Class BSc in Internet Technology (with Hons.). For a portfolio of my work see my Stack Overflow Developer...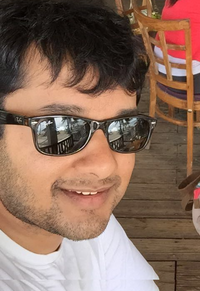 Hire Now
Freelance Select developer in Emeryville, United States
Senior Software Engineer at Twitter
Hello! My name is Faraaz Sareshwala and I am a software engineer at Twitter in San Francisco. At twitter, I work on difficult problems such as networking, load balancing, service discovery, etc. Before Twitter, I was one of the core engineers at Quantcast where I helped scale their big (massive) data infrastructure from less than 100,000 requests per second to over two million requests per second. I lead the design and development of our distributed key value store, distributed event replication system, and distributed file system. This work was almost all done in C++ and Java.
Hire Now
Freelance Select developer in Marbella, Spain
Engineer, Entrepreneur and Thinker of solutions that work
Get support from one of the first professional full-time Clojure experts in the world – possibly THE first. I will help you to progress with your projects in Clojure, ClojureScript, Java, Jave EE (JEE / J2EE), JavaScript and Common Lisp. Want mentoring on machine learning and AI? Want to learn about functional programming, lazy sequences, transducers, multiversion concurrency control, fully persistent data structures, neural networks or bayes classifiers? I'll teach you how to do this! Backend? Frontend? I'll help you with both! Some example backend server technologies: Clojure, Java, JEE, PostgreSQL, MySQL, MSSQL, Oracle, WildFly (JBoss), Immutant, Ring, Compojure, etc. On the frontend I will support you directly in JavaScript, or do you work on your super modern single page app ...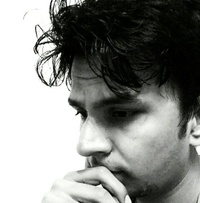 Hire Now
Freelance Select developer in Hyderabad, India
I solve my problems using programming | Engineer | Devops | Full stack Developer | Python, NodeJS , GoLang and C++ are the languages I speak | Bug Fixer
I'm an avid programmer, passionate about code, design, startups and technology. Currently I am working at Amazon as Software Development Engineer 2. Before Amazon I was working for a healthcare startup named Practo where I single handedly created 5 microservices. In my free time I write Tech Articles, read, play games, participate in contests, conferences or hackathons, and write about what interests me in science at http://arpitbhayani.me I have created and currently maintaining lots of Open Source products/tools and libraries https://github.com/arpitbbhayani/flasksr https://github.com/arpitbbhayani/tripod https://github.com/arpitbbhayani/bucket-list I have been programming in Python for the last 8 years dealing in Web, Data Science, Maths, Business Applications, Automation Projects & ...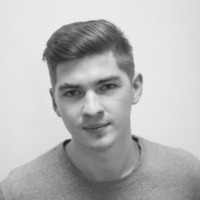 Hire Now
Freelance Select developer in Minsk, Belarus
Full-stack web developer
Hi, my name is Eugene. I'm a full-stack web developer with 4 years of enterprise experience. I have a significant experience in application prototyping and like to spend my free time learning cutting edge technologies.
Are You a
Select
Developer?
Get paid while making an impact. Become a Codementor for the next wave of makers.
Apply Now