Not looking for Sed Developers? Find other types of developers:
View Profile
Freelance Sed developer in Chennai, India
15+ years experience as employee/consultant for US/Indian firms; Python, C, Linux, SQL, Web, REST, open source. Made a PDF creation toolkit for Python; Fellow at Python Software Foundation; tech article writer.
Long time software developer, consultant and trainer. Published author of technical articles. Fellow at Python Software Foundation. Also once nearly swam from India to Burma. Ask me about that :) Web site: https://vasudevram.github.io Profile: http://jugad2.blogspot.in/p/about-vasudev-ram.html Read the advice at the link below; apply it when you contact me, and take it in a positive way :-) I believe in win-win situations. Life is too short for anything else. https://www.codementor.io/tips/0643378271/how-to-ask-smart-questions Skilled software developer, consultant and trainer, with 15+ years experience in many tech areas. Published author of technical articles on Python, C, Linux, on IBM, Packt Publishing, and other sites/magazines. Creator of a popular Python open source library f...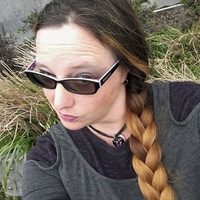 View Profile
Freelance Sed developer in Vancouver, United States
tekGoddess - Founder, Owner, Software & Analytics Engineer
Continuous Process and Systems Improvement Specialist seeking creative projects within the non-profit, Open Source, small business and LC3 communities. Fifteen years experience with IT Service and Software Development, primarily within the private Education Industry. Intimately familiar with both Proprietary and Open Source Application & Reporting environments bolstered by a strong background in Network, Server & Security administration. Proven knowledge leader and detailed Systems Design Analyst. Unique project proposal and management techniques with significant performance and efficiency improvement gains. Provides collaborative tailor designed solutions from concept to launch. ​Artfully applies industry Best Practices to boost innovation, facilitating Organic Collaboration and Ideat...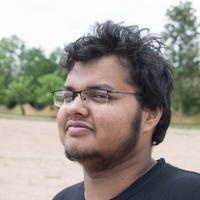 View Profile
Freelance Sed developer in Jodhpur, India
OpenSource.C++.Python.ArchLinux.DataScience
I am an expert C++, Python developer with over eight years of experience. I am highly talented and skilled in problem-solving and understanding complex and large code base.
View Profile
Freelance Sed developer in Helsingborg, Sweden
Long term UNIX guru and author
I've been working with UNIX-like systems (Linux, FreeBSD, OpenBSD, Mac OS X and many more) for about 20 years, both as a hobby, as my field of study and as a profession. I run my own company in Sweden in UNIX consultation, education and hosting. I've also written a book in swedish about Python and I'm currently working on my second book, a book about C programming.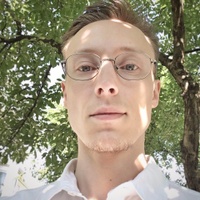 View Profile
Freelance Sed developer in Naperville, United States
Puts the thinking cap on.
It takes a balance many skills to build a technology for a startup. I have created many small and several large products, including REST API's, web apps and mobile apps. I have come to realize that thinking of tests first yields simpler and more resilient architectures that can withstand significant changes. A changeable code is a must in the fast-paced startup world, and that is why I am also an advocate for statically typed languages.
View Profile
Freelance Sed developer in Hicksville, United States
Development and Operations Director
Global DevOps Community | http://devopschat.co Contact Details | http://jared.nyc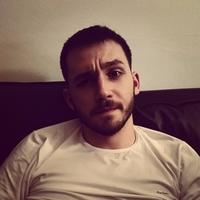 View Profile
Freelance Sed developer in Niš, Serbia
Founder at Ursus Software
I am a Backend Developer from Nis, Serbia. Passionate about open source software. I mainly develop in Python and Java, but I am also good with other languages and system administration.
View Profile
Freelance Sed developer in Cluj-Napoca, Romania
Software storyteller
Coding brings me a lot of satisfaction. I find it disciplines my mind in surprising ways. Most of our young life, we are taught how to use technology. Yet many people never make the shift from users of technology to creators of technology. I would describe myself as a futurist.
View Profile
Freelance Sed developer in Holt, United States
15+ years of Java and JavaScript experience. Now exploring rapid application development with Node and Vue.
I love to tinker, find simple solutions to complex problems, and sharing my discoveries. I write and talk about my experiences doing anything from coding to running startups and even board gaming.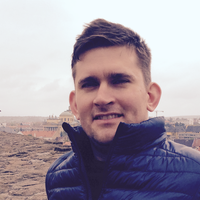 View Profile
Freelance Sed developer in Ayse, France
Full stack developer, Java expert, Bash ninja
I like to code and I do it a lot. Passionate polyglot programmer, generalist with specialties. Code reviewer, unit tester, driver of change. I like to teach and help programmers improve the quality of their code.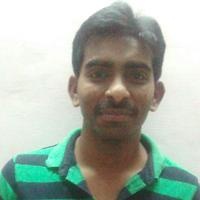 View Profile
Freelance Sed developer in Bengaluru, India
Senior System Administrator with 8+ yrs of Exp
I am competent professional with 8+ years of rich experience in the area of Linux, VMWare, Backup and Storage. I also have very good expertise in writing Shell scripts to reduce the manual effort. I am here to help the users to resolve their technical issue which can help me to improve my technical skills. Primary Skills: - Linux (RHEL 5 &6 and Cent OS) - VMWare - Symantec Net backup - SAN (Netapp and Hitachi) - Shell Scripting
View Profile
Freelance Sed developer in Sparks, United States
A passionate lover of coding and teaching
I'm a passionate developer that enjoys debugging difficult problems and trying to shoe in some functional goodness while I'm there. I believe in software craftsmanship and delivering solid customer value. Hit me up!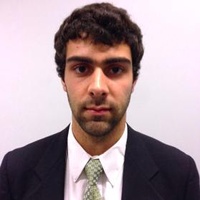 View Profile
Freelance Sed developer in Newark, United States
Mentor, Student, Adventurer
Teaching Experience I am currently a Teaching Assistant here at Drexel University. I am TA'ing for a Python class and have TA'd for C++ and Android programming classes in prior terms. Extracurricular Interests I am a big fan of Physics Engines, especially those that DICE have implemented in their Battlefield franchise and Crytek has implemented in their Crysis franchise. I would like to work on similar computer software to develop and create animations and visual effects.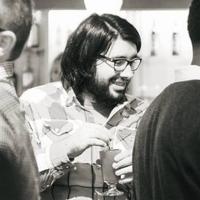 View Profile
Freelance Sed developer in Cambridge, United States
Software Architect at Echo & Co.
Full-stack software polyglot with experience in both modern and mainstay frameworks and languages. I have written custom plugins for popular Content Management Systems, designed UIs for large-scale enterprise applications and have a breadth of experience integrating APIs alongside building custom functionality. I believe in open-source technology and its ethos, and enjoy working directly towards environmental, social justice-oriented and politically-minded goals. I also cook, write, compose music for multiple instruments, and am currently exploring the intersection between technology through the research and development of a constructed musical language, MaNePu.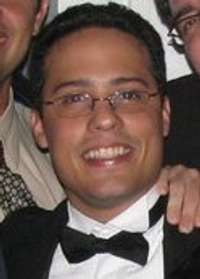 View Profile
Freelance Sed developer in Gatineau, Canada
PhD Candidate at University of Ottawa
- B.Sc. and M.Sc. degree in Computer Science, with strong background in networking - 10+ years of experience developing in the C language - 12+ years of relevant experience with Linux (as user, sysadmin, and user/kernel-level development) - Experience working with the SCRUM agile development methodology - Proficient in a few programming and scripting languages, such as C, C++, Perl, Python and Bash scripting Specialties: - Networking (SDN, OpenFlow, MPLS, VANETs, routing protocols for mobile networks) - C, C++, Perl, Python, Bash scripting, Google Go, JavaScript, QML - Multithreaded programming - Linux
Are You a
Sed
Developer?
Get paid while making an impact. Become a Codementor for the next wave of makers.
Apply Now