Not looking for Security testing Developers? Find other types of developers: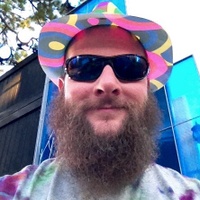 View Profile
Freelance Security testing developer in Seattle, United States
Builder, Breaker, Teacher, Mentor, Speaker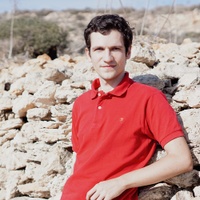 View Profile
Freelance Security testing developer in Bucharest, Romania
Full Stack, *nix user, Pianist, College Dropout, Vegetarian, Jesus follower
Hi! My name is Ionică Bizău. If you're having problems pronouncing it, you can simply call me Johnny (that's how "Ionică" is translated in English). I work as full stack developer since 2012, with Node.js & JavaScript. Before that, I was creating WordPress sites and HTML/CSS apps. Currently I'm doing the best in Node.js (including command line tools), JavaScript, SVG (d3, svg.js). If I can help, I'll definitely do it, as long your app is not promoting things which tend to be potentially immoral. For example, I'm happy to help you build an e-shop, but I won't build an e-shop designed specifically for selling wine, since I'm against the use of alcohol for drinking. ♦ Node.js: 4 years of experience, ~600 packages published on NPM ♦ JavaScript: 4 years of experience, lots of libraries yo...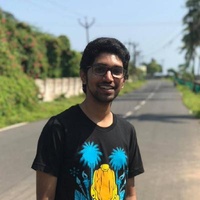 View Profile
Freelance Security testing developer in Toronto, Canada
Passionate about writing, debugging and securing the code.
I'm Lalith, working as a Software Developer at Shopify. I'm another TDD based software guy worked with a lot of startups and learnt a lot of technologies. I'm good with development and security being able to think out of box for security issues. I'm Rails guy and would love to work on backend services infrastructure and optimisations. I eat, sleep and code daily. Visit my github profile for more details: https://github.com/lalithr95
View Profile
Freelance Security testing developer in Matawan, United States
Specialising in IoT/embedded systems, cybersecurity and data science
I'm a developer with 15 years of experience. I've shipped dozens of large projects reaching millions of people. Along the way, I've learned to cover the entire stack all the way from "what does the project do?", through development, team management and end-user support. I've done it using every technology imaginable. I love to find out what problems people are trying to solve and to help them along where I can, so don't hesitate to get in touch!
View Profile
Freelance Security testing developer in San Antonio, United States
Author, programmer, instructor, engineer, and consultant
Military veteran, full-time systems engineer and part-time software engineer. Author of Python programming book series "Learning to Program Using Python". Former adjunct professor at ECPI University and current Python programming bootcamp mentor with Thinkful. Ten+ years of experience in project management, information security, Linux, and other IT-related areas, with multiple certifications. Just looking to share my knowledge.
View Profile
Freelance Security testing developer in Lahore, Pakistan
QA | Testing | Test Automation | Selenium | Protractor | Appium | Geb | Jenkins | Ghostinspector | Jmeter
I have several years of experience in Software Automation, Software Quality Assurance, Testing, Analysis, Big Data/Business Intelligence(BI)/Data Warehouse(DW) Analysis, Consultancy, Training, Project Management and Process Improvement. Acting as Test Automation/ QA consultant with extensive knowledge of test automation techniques and tools. Diverse experience of implementing manual and automation testing practices.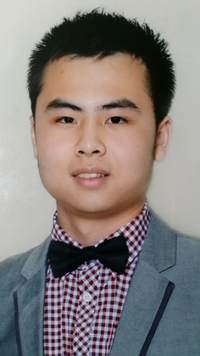 View Profile
Freelance Security testing developer in Park Orchards, Australia
A Creative Pythoner but also a Fullstack Web-dev-wannabe and a past White Hat Hacker
Automation & Integration / Cyber Secirity / Python Developer / Machine Learning / Backend
View Profile
Freelance Security testing developer in Riga, Latvia
.Net developer that loves Linux and open source. 15 years of development experience ranging from small websites to large information systems and services. Have wide knowledge of programming languages, technologies, database servers, server administration. Have also some experience in software security testing.
View Profile
Freelance Security testing developer in Westlake Village, United States
Experience technologist with a successful history of delivering mission critical software on time and on budget. I have developed systems and technologies that have been deployed in mission critical voice & data communications for the government that were verified and tested by the NSA. I architected, built and hired a team that is scaling the Akouba lending platform. A digital solution for regulated financial institutions to accelerate their lending efforts in the digital space. We were a member of Techstars Chicago and the platform was recently endorsed by the American Banker's Association. Specialties: Mission Critical architecture, Ruby, Rails, Ansible, Authentication & Authorization frameworks, Identity Management, Cybersecurity, Business Continuity, Redundant System Design, MVC, Asp....
View Profile
Freelance Security testing developer in Hove, United Kingdom
Complete Web Design & Development - Specialising in Wordpress & Magento platforms. UX, HTML5, SEO, Responsive & Performance
Are are looking for support for your website? I have been a technical supplier to companies like yours since 2006 and would love to work with you. I offer web design, development and site monitoring services on a monthly basis to a number of Large brands - Who currently include News UK, Toyota GB and The White Company. Contact Us - www.callendercreates.com/contact. Email jim@callendercreates.com or call 01273 806 672 - to chat the project through your requirements and to see how we can help you.
View Profile
Freelance Security testing developer in Dubai, United Arab Emirates
Security Consultant
Information Security Specialist with more than nine years of experience whose qualifications include a degree in computer science; GIAC GPEN, GCIA, Ec-Council CEH, Microsoft MCP, Offensive Security Certified Professional; and detailed knowledge of security tools, technologies and best practices. Working knowledge over various domains of information security such as penetration testing networks, web applications, Incident handling & response, Malware Analysis, Incident Analysis, Threat Analysis for protecting networks, systems and information assets for diverse companies and organizations including top notch IT Security Research.
Need to Hire a Senior
Security testing
Developer?
Get Started
Are You a
Security testing
Developer?
Get paid while making an impact. Become a Codementor for the next wave of makers.
Apply Now