Not looking for Sdlc Developers? Find other types of developers: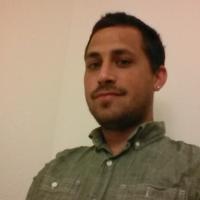 View Profile
Freelance Sdlc developer in Las Vegas, United States
Expert Videogame Programmer
*** I am happy to answer questions in the chat for free/tips. I can usually help out in a session durring daytime hours PST or take on Freelance work anytime. *** I have been programming for over 23 years and for over 18 years professionally. Most of my experience is in the video game industry. Ive shipped titles on most of the major consoles since the PS2 era. I consider myself to be an expert with C/C++ as well as C# and .NET. I am very familiar with most types of technologies used in software solutions ranging from simple web clients all the way to complex multi process server systems.
View Profile
Freelance Sdlc developer in Jerusalem, Israel
Experienced programmer who can clarify things quickly.
I can help you debug or redesign anything, from C# and stored procedures to C++ to C to Python to Verilog to assembly. I started programming seriously at the age of 14, and built a Mandelbrot calculation / display program that worked in parallel before I graduated high school. Since then, I have worked on various web-based projects across the entire stack from database design to front-end display tuning. I additionally studied electrical engineering, giving me an understanding of how the fundamental pieces of computers work. My specialty has recently been database-backed web programming; I have worked for a year or more with each of various versions of MSSQL, Oracle, DB2, PostGRESQL, Access, and FoxPro. My experience cross platform - with MS products, Oracle products, and Open Sourc...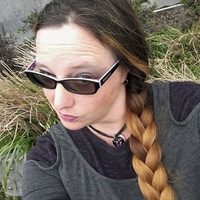 View Profile
Freelance Sdlc developer in Vancouver, United States
tekGoddess - Founder, Owner, Software & Analytics Engineer
Continuous Process and Systems Improvement Specialist seeking creative projects within the non-profit, Open Source, small business and LC3 communities. Fifteen years experience with IT Service and Software Development, primarily within the private Education Industry. Intimately familiar with both Proprietary and Open Source Application & Reporting environments bolstered by a strong background in Network, Server & Security administration. Proven knowledge leader and detailed Systems Design Analyst. Unique project proposal and management techniques with significant performance and efficiency improvement gains. Provides collaborative tailor designed solutions from concept to launch. ​Artfully applies industry Best Practices to boost innovation, facilitating Organic Collaboration and Ideat...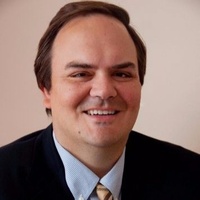 View Profile
Freelance Sdlc developer in Hillsborough, United States
Developer / System Architect
• Leader with a collaborative, hands-on approach to build, coach and mentor technology teams. • Experienced project manager and systems implementer with a track record of successfully completing projects on time and on budget. • Strong ability to translate business needs into technical solutions with clear and concise explanations for technical and nontechnical users.
View Profile
Freelance Sdlc developer in Austin, United States
Independent Consultant / wbsimms.com
NOTE: I'm not available to complete homework assignments. What I do Hint: I'm more than a software developer Software delivery is hard. There are many tiny details that need to be considered, technologies to master, and business cases to learn. Delivering working software is a huge challenge. It's also expensive. A small software development team (2 good developers and a project manager) can easily cost $250,000/year. Finally, it's risky. Studies have shown that most projects are 6 to 12 months behind schedule and 50 to 100% over budget. We try to deliver software: 1.With high quality 2.On budget 3.On time I present topics and give talks to help developers and Agile Managers hit those goals. I provide services as an information resource for .NET Developers and Ag...
View Profile
Lead Mobile Application Developer at Arab Sea Information Systems
Over 8+ solid years in Software architecture and development. Experienced in strategic systems, organizing and overseeing projects. Knowledgeable in Microsoft development platforms,Apple development platform, product development, and financial management. Team player in maintaining company policies and procedures. Expertise with new businesses, especially those with complex technical, logistical and implementation challenges. Plan, develop and implement large-scale projects from conception to completion.Develop and architect life cycle of projects working on different technologies and platforms.Interface with clients and gather business requirements and objectives. Translate clients' business requirements and objectives into technical applications and solutions. Understand and evaluate ...
Are You a
Sdlc
Developer?
Get paid while making an impact. Become a Codementor for the next wave of makers.
Apply Now