Freelance Scripting language Developers Available for Hire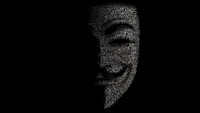 Hire Now
Freelance Scripting language developer in Ashburn, United States
PowerShell & Desired State Configuration Developer
Basic knowledge of C#,Shell Scripting,Python.
Hire Now
Freelance Scripting language developer in Ashburn, United States
Rails Developer. Microsoft Excel & VBA specialist.
Industrial Engineer. Web Developer. Relevant financial background. Flavio is prepared to become an immediate contributor on tasks concerning the development and deployment of Ruby on Rails applications (both front and backend), querying databases, and managing work with git. Based on previous experience, further qualifications he can offer are mostly related to Finance, Analytics, and Process Automation.
Hire Now
Freelance Scripting language developer in Oakley, United States
Linguist turned Software Engineer. Code Freak with experience in building test-driven, scalable and efficient systems. I am a Tech. Preacher and crazy lover of Start-ups
I love building Softwares that people love. I devote most of my time to learning and teaching people programming and also building lovely software products. If you'd like to schedule a time to chat on Codementor, you can book me here: https://goodnesskayode.me/contact.html
Hire Now
Freelance Scripting language developer in Chicago, United States
Senior Software Engineer
Chicago based Senior Software Architect and Developer with over 25 years developing leading edge software. Focusing primarily on JVM languages (Java, Groovy, Scala). Expert in developing highly distributed systems and heavily multi-threaded applications. Experience with both large and small teams working as team-member, team lead, or mentor. Specialties: software architecture, polyglot development, test data generation
Hire Now
Freelance Scripting language developer in Ashburn, United States
Leader and problem-solver across engineering, product and operations
Leader, designer, developer, and problem-solver across product, engineering and operations. I'm currently lead engineer at Climb. Previously, I led a team bridging analytics and technology at BlackRock, creating innovative, scalable products, taking them from prototype to reality. I was also an advocate for web technology to the rest of the firm (1200+ developers). I'm a multiple winner at BlackRock's Aladdin Hackathon (as developer and mentor), and have independently owned and rolled out the winning projects across the firm. I started my career as an entrepreneur by running a materials startup during my undergraduate study. In my graduate study at Cornell, I worked on various incubator projects and developed iPhone applications for the specialized needs of my physics lab.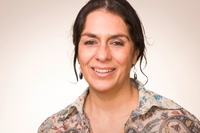 Hire Now
Freelance Scripting language developer in Berlin, Germany
Patient. Structured. Can learn from the students.
For a couple of years I went to live in Germany because I like be in other cultures and to learn new languages. I like the nature and animals.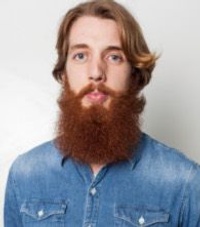 Hire Now
Freelance Scripting language developer in Hackney, United Kingdom
Ruby on Rails Develper
I'm a Business Controller turned Developer, combining my financial experiences with my passion for Software Engineering, Entrepreneurship and Digital Marketing. Based in London, I'm currently working as a Ruby on Rails Developer at Cutover. Before London, I was exploring a small part of our beautiful world, besides completing various economical and technical courses as well as gaining financial and controlling experiences as a Business Controller at Swarovski.
Hire Now
Freelance Scripting language developer in Bradford, United Kingdom
With over 15 years experience in PHP ecommerce design and backend systems. Full site redesigns to system integration with accounting, management and shipping systems. I have worked on a range of projects with TNT,DPD,DHL, manufacturers and suppliers to increase productivity to company websites. Custom framework and class designer. Google ranking experience and product templating and the development of internal social networking systems. These are but a few of the completed projects I worked on as well as increasing presence on Facebook, Twitter, Amazon and review site advertising.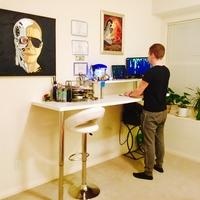 Hire Now
Freelance Scripting language developer in Vista, United States
AI chatbots
🎯 m.me/5min.coach — 5 Minute Coach for entrepreneurs 👨‍🎓 m.me/Pavel.Holyavkin.bot — Portfolio chatbot ⏰ EasyWakeup.net — how to 😴 efficiently with the first sleep cycle alarm clock for iOS 🤖 10 years experience in app/web/chatbot development 📲 👨‍💻 2015 attended machine learning courses at Stanford (Coursera) & Google (Udacity)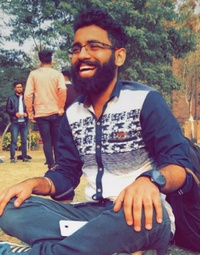 Hire Now
Freelance Scripting language developer in Delhi, India
Expert Python Developer, Web Developer and Data Scientist.
Ask me anything :) I'll do my best guiding you in areas of front end development as well as back end development using Python, Version Control System (Git) and Machine Learning. Did some awesome projects and work with other startups in Data Science field mainly focused on Computer Vision. Used seaborn and matplotlib libraries for analysing the result of prediction models. I've been to a lot of hackathons, won some of them nationally. Currently, I'm doing independent research on Machine Learning and Computer Vision.
Need to Hire a Senior
Scripting language
Developer?
Get Started
Are You a
Scripting language
Developer?
Get paid while making an impact. Become a Codementor for the next wave of makers.
Apply Now