Not looking for Scraping Developers? Find other types of developers:
Hire Now
Freelance Scraping developer in Houston, United States
Ruby on Rails, Angular2, jQuery, DevOps on AWS, and more since 1999
For six years, I've worked on a system that used Selenium extensively, as well as other libraries (like iMacros, Mechanize, and others). Even though these libraries are mostly used for testing, we fully automate browsers, and solve problems like dealing with authenticated sessions, fully dynamic Javascript sites, interacting with browser download dialogs, and more.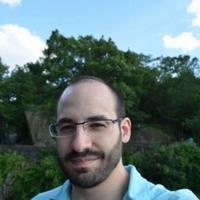 Hire Now
Freelance Scraping developer in The Bronx, United States
Freelance developer with expertise in PHP / Laravel, JS / jQuery and Java.
NYC based developer with 8+ years of experience, mainly with Java, PHP, Javascript and Python. When I am not freelancing I like to help developers on CodeMentor make their projects a success or to help them through the learning process. Mentoring: I like to tailor my mentoring to the particular client. If you are a student learning programming for the first time, I will take you step by step so that you are the one solving problems as we go, with a little help from me. Or perhaps you are working on your own project and need results fast, in which case I can provide solutions and tradeoffs between them so you can learn and make an informed choice. My background: I come from 5 years experience in backend Java at a Fortune 100 company. After leaving that company, I have spent the past two y...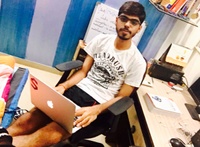 Hire Now
Freelance Scraping developer in Jaipur, India
C++ and Python programmer experienced in building data-collection systems and automation tools - both web and non-web based, helping peers here to create a positive and lasting impact using their skills
C++ | Python | Rust | Data Engineering | Systems Programming | Regular Expressions | Bots | Web Scraping I'm a C++ and Python programmer with over 4 years of experience, specializing in bot development and web scraping. My aim for software I build is always to crunch out relevant and interesting information out of the provided data. Projects I've built include building FTP, NNTP and email client apps - both CLI-based and GUIs. I've also built games in Pygame and Kivy. The urge to write robust software compells me to learn about new data structures and algorithms - especially optimization ones. I love shaving even microseconds off of a program's runtime! I've explored all programming arenas with Python, but I use C++ (and a bit of Rust) specifically for systems programming - related task...
Hire Now
Freelance Scraping developer in Bucharest, Romania
dev@maniac, react, react-native, electron
I'm a react, react native and electron player, open source enthusiast.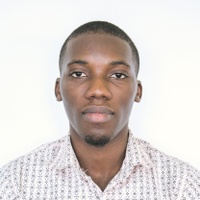 Hire Now
Freelance Scraping developer in Lagos, Nigeria
A life-long learner and mentor.
I'm a lifelong learner and mentor. I'm also a full stack developer comfortable with Python and JavaScript stack. I love all things REACT and I'm an advocate of TDD.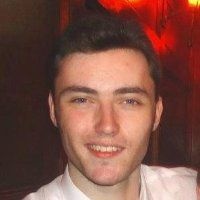 Hire Now
Freelance Scraping developer in Glasgow, United Kingdom
Expert Web Developer | PHP | MySQL | Javascript | JQuery | Java | SEO | Interviewer
I've been building for the web since I was a teenager and have over a decade of experience -- but you never stop learning in this industry! I'm most often found working with PHP, a language on which multiple high-traffic sites I've managed are built upon, but I have experience and proficiency in a wide-range of technical areas, from server management to cryptocurrency programming. I'm enthusiastic about good quality code, user-experience, and helping people where possible.
Hire Now
Freelance Scraping developer in Duvall, United States
Data science and research-centric software maker
When I first learned how to program, it was a exhilarating; it felt like discovering fire. A couple of months later I made a program that played the boardgame Clue and asked my family really nicely (I think) to play against it. Even though it lost, I was hooked. It's this project-centric approach that can still motivate me to learn new tools, or stay up late coding. Building things is fun. And I've always tried to follow my interests towards projects and tools that excite me. I spent time making computational models in several summer internships helped design and build a serious game that simulated molecular biology. I like sharing what I'm interested in, so teaching programming and tools comes naturally. I mentor courses in data science and Python and love talking shop.
Hire Now
Freelance Scraping developer in Secaucus, United States
Python/JavaScript Developer
I am a Python/JavaScript developer, perfectionist with a strong passion for clean code, great software, space exploration and astronomy. I like to break things, to find new ways to break things, to solve problems, to put things under test and stress, and to have my mind blown by an interesting question.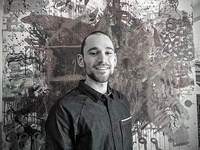 Hire Now
Freelance Scraping developer in Seattle, United States
Data scientist and Python Instructor
Data scientist, programmer, and tinker with a background in applied mathematics.
Hire Now
Freelance Scraping developer in Hermosillo, Mexico
Full Stack Web Developer
I'm an experienced full stack developer proficient in multiple technologies. I have worked as a freelance for over a decade and while I have a pretty broad knowledge about technology in general I focus mainly on web technologies.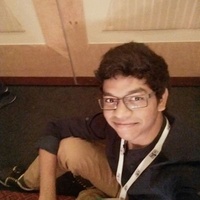 Hire Now
Freelance Scraping developer in Gurgaon, India
Speaker at Pycon India'17
"You don't pay the plumber for banging on the pipe. You pay him for knowing where to bang." I am an IIT Kharagpur graduate(2017) who spent over 4 years coding in Python. Worked with all styles of python from website development using Django and Flask to scientific computing using numpy and scikit-learn to web-scraping using Selenium. It's been a wonderful journey all along and I'm now looking forward to bring as many people on board as I can to experience what I've experienced. I am also the founder of Papercop, an examination preparation portal for the students of IIT Kharagpur which has about 70k+ hits. I am a very passionate speedcuber( Can solve the rubiks cube in about 10s odd). Won plenty of medals in speedcubing competitions across the country. I now work as an analyst with Americ...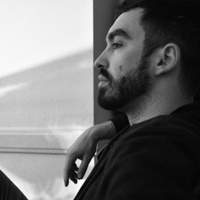 Hire Now
Freelance Scraping developer in Chiang Mai, Thailand
backend Python developer
I am a backend and desktop developer with 8 years of professional contracting experience. I strive to write scalable, clean and well designed code. I tend to be proactive during the development process, but also able to adapt to the team and it's requirements. Nowadays I am focusing on design and implementation of backend systems in Python.
Hire Now
Freelance Scraping developer in Jodhpur, India
Full Stack Developer
I am a Full-Stack web developer aimed at making web application with awesome user experience and powerful backend. I speak Python and bleed JavaScript, using Django and Node.js as server side frameworks and Angular.js and Backbone.js as front end frameworks. A hard-core competitive programmer, with a deep knowledge of various Data Structures and Algorithms, active on various competitive platforms. Apart from this I am a self-proclaimed Graphic Designer, an amateur contributor to open source and an all round nerd.
Hire Now
Freelance Scraping developer in Łódź, Poland
Coder, consultant, startupper
I have developed a number of scrapers based on CasperJS (on top of phantomJS) as well as node.js + cheerio. Some of those scrapers communicated with AJAX APIs as well as doing regular scraping.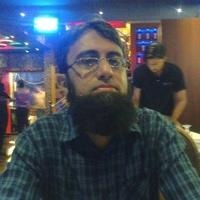 Hire Now
Freelance Scraping developer in Karachi, Pakistan
Solution Provider/ Consultant
A freelance consultant having 10+ years of programming and project management experience. These days I am focusing on PHP Laravel and Python for data

scraping

and automation.
Are You a
Scraping
Developer?
Get paid while making an impact. Become a Codementor for the next wave of makers.
Apply Now