Not looking for Scope Developers? Find other types of developers:
View Profile
Freelance Scope developer in Plymouth, United States
Software Architect and Entrepreneur.
More than twenty years of full-time, hands-on experience in software development and architecture Seven years of full-time, hands-on experience with XP/Agile/SCRUM software development methodologies Proven track record of envisioning tactical solutions that balance technical quality with delivering functionality on aggressive timelines Expert implementation of computer-adaptive scoring and selection Frequently selected by upper management to lead and implement business-critical initiatives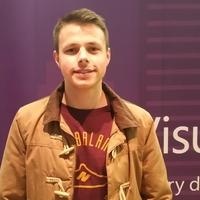 View Profile
Freelance Scope developer in Carnaxide, Portugal
Chief Software Architect (Javascript, Angular 2, .net core), MSc in IT Management
I'm an Entrepreneur. My goal is always to be a recognized as an expert in the fields of software engineering, enterprise architecture, and IT management I like new technologies because I believe that nowadays, the IT enables companies to innovate and transform their businesses, not just serve as IT services. On the other hand, I also like to meet and understand older technologies. I am able to independently seek information needed for problem-solving and apply it in practice. In what I do day to day I do not see a job but a lifestyle. I believe that in this way I do bring value to the business. I have vision on things I do because I always think about the future of my projects, and what changes may happen to them. I quickly find a common language with people. I know endure stressful...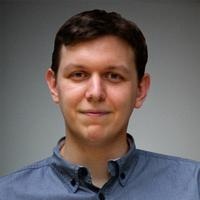 View Profile
View Profile
View Profile
Freelance Scope developer in Playa del Rey, United States
Full Stack JavaScript Engineer with a passion for teaching
My name is Steve and I am interested in helping others navigate the fast paced field of web development. I have been developing websites since the 90s and have 3 years experience teaching at the collegiate level from teaching at General Assembly, Marymount College, and Syracuse University. I am currently the lead on a project at Symantec Corporation, where I oversee and develop UI components for enterprise web applications using AngularJS. My expertise stretches beyond this framework into ES6, Node Express, CSS architectures, and I am particularly strong in the area of computer graphics. Hire me today and you will find a passionate teacher who wants to help the next generation of engineers build performant web experiences.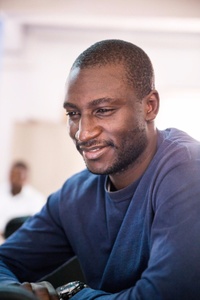 View Profile
Freelance Scope developer in Lagos, Nigeria
Software Developer
Time has made me appreciate the fact that limitations are mere products of crude imaginations and thinking, which forms my belief that "all thing are possible". Possibilities and solutions abound around us. Just think it, and realization is just a step away. Over time, Programming became an integral part of me and now reflects in the number of different languages that I've been involved in, from Microcontroller programming to Web applications softwares.
View Profile
Freelance Scope developer in Johnstown, United States
Enterprise application developer with 15 years of experience in the industry.
I'm a consultant, mentor, and engineer with a calling and passion for teaching. For the past fifteen years I've been building enterprise applications for small businesses and Fortune 500 companies. I've used that experience to perform hundreds of successful paired programming sessions with developers all over the world.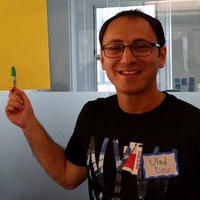 View Profile
Freelance Scope developer in San Francisco, United States
Senior Front-end developer
Programmer/analyst with extensive experience in content management React, Redux, Angular JS development Front end skills include: HTML/ CSS, JavaScript, AJAX Web server administration, deployment, and maintenance: Ubuntu, Apache, MySQL, MongoDB, Amazon Web Services EC2
View Profile
Freelance Scope developer in Miami, United States
Freelance software engineer and instructor
At the start of 2014 I decided to switch my development to being full-stack JavaScript. I have extensively used LoopBack on the backend and Angular (1.x and 2.x) on the front-end. As of 2015 I've been a full-time / full-stack JavaScript developer. In the past I've been working as a teacher at a University teaching applied technology, which made me understand how the learning process works and refining my skills in getting a message over.
View Profile
Freelance Scope developer in Berlin, Germany
Full Stack JavaScript Developer / Designer
Making sure design & data tell the same story, create some pictures once a while.
View Profile
Freelance Scope developer in Rochester, United States
Over 20 years of programming experience on a vast range of programming languages, platforms, and application areas.
View Profile
Freelance Scope developer in Floral Park, United States
Software Engineer at Gerson Lehrman Group
I am an experienced full-stack web developer, fully capable of carrying out complex projects from the concept phase through architecture design, implementation, and DevOps to maintenance. I have experience in a wide variety of programming languages but I specialize in JavaScript (NodeJS and AngularJS).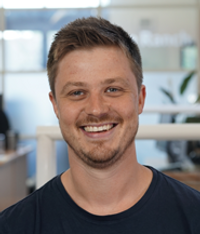 View Profile
Freelance Scope developer in Cardiff, United Kingdom
AngularJS, JavaScript, HTML and CSS expert. Full time web developer.
Up-to-date with the latest trends and technologies. I have over 6 years experience developing data driven web applications and websites. Currently, I work as a full-time Web Developer for Source Insurance Ltd, developing modern web based applications with AngularJS and C# to improve products and services for their customers. I believe in writing clean, semantic code and always sticking to the KISS principle!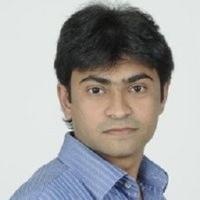 View Profile
Freelance Scope developer in Houston, United States
SharePoint & .Net Consultant
• Over 8+ years of experience in Technology space with primary technology focus area as SharePoint (2013, 2010, 2007) Application Development and various Microsoft Technologies. Adept in both development and consulting in order to design and deliver large and complex. • 8+ years of experience in designing and developing various applications using SharePoint, Office 365 and .Net. • Strong experience in Client side development and building rich apps in Office 365 and SharePoint using jQuery, Knockout, MVC and Entity Framework. • Vast experience on solution design, implementation and product customization on different versions of Microsoft SharePoint Products • Respond to RFP and estimation at levels like Ballpark and detailed backlog. • Worked on Server Object Model/ Client Object Model/RE...
View Profile
Freelance Scope developer in Miami, United States
Solutions Architect
Passionate about software from DevOPS to Quality Assurance, from Developer to Architect with the right amount of business skills, marketing and sales. Specialties: Distributed Application Design, Object Orientated Programming, AngularJS, REST API Design, PHP, MySQL, PhalconPHP, MongoDB, Python, Flask, Zend Framework, Linux Administration, Symfony, Quick Test Professional, WatiN/R, Magento, Wordpress, Adobe & Microsoft Suite, MacOs, Amazon Web Services, Google Cloud, VMWare and more. Large Scale Software Development Strategies, Center for Disease Control regulations and reporting guidelines. Health Information Exchanges, Direct Secure Messaging, HIPAA Regulations and Meaningful Use guidelines. Experienced in successfully negotiating and implementing new technologies in change-advers...
Are You a
Scope
Developer?
Get paid while making an impact. Become a Codementor for the next wave of makers.
Apply Now